he political duo attended a book launch by Khurshid's wife.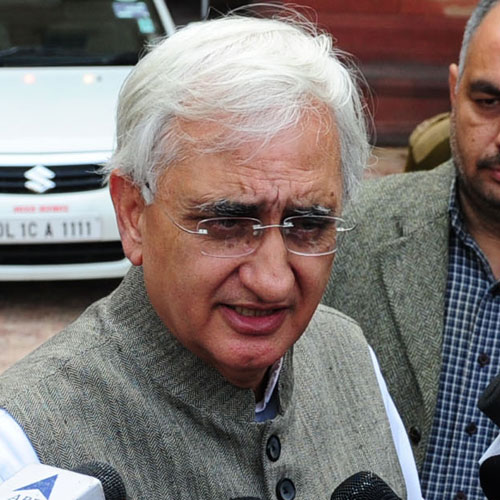 Former journalist Loiuse Khurshid, wife of cabinet minister Salman Khurshid, launched her book Travails with Chachi at the second day of the Zee Jaipur Lit fest.
The event posed an opportunity for Amar Singh to make a public appearance along with the Congress leader, ahead of the Lok Sabha elections, this year. The former Samajwadi Party leader, addressed question at him from the media, whilst also extending condolences to Sashi Tharoor for the loss of his wife, Sunanda Pushkar, the day before.
Tharoor was originally slated to attend various talks at the Zee Jaipur Lit fest, including the launch of Khurshid's book.
Louise Khurshid's book revolves around the natives from the badlands of the state of Uttar Pradesh. In conversation with Suhel Seth, Louise discussed her book, while also taking a dig at the UP government on the recent Saifai festival controversy.