From teaching them to gulp down tequila shots to ordering a semi-nude cake for her daughter's 21st birthday, Eliza Fernandes was not the conventional mom. Her 26-year-old daughter, Simone Fernandes shares their story.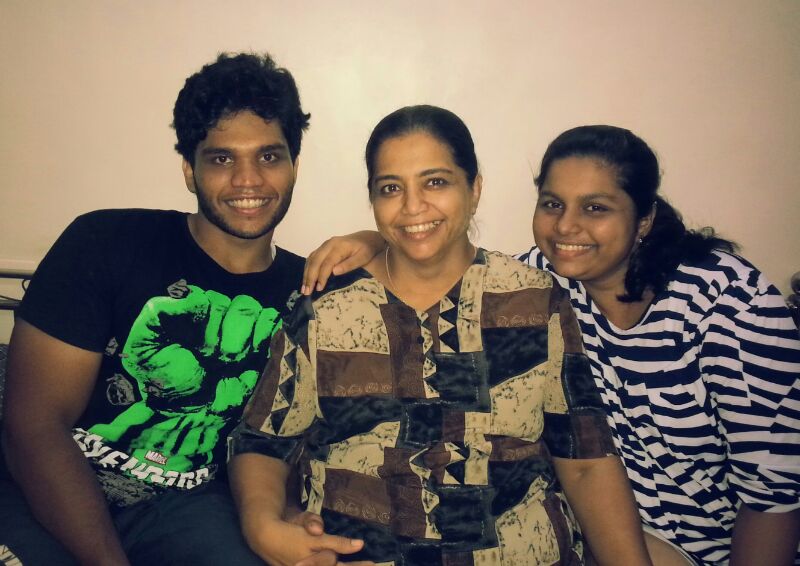 My mom has a different way when it comes to dealing with a teenager. While every parent is on their guard when their child becomes a teenager, my mom was the happiest person to see me grow. I still remember her words, "Wow! I'm happy my child will understand me, now". She never imposed restrictions one me, nor did she ask me to do things her way. She understood the hormonal and psychological changes I was going through.When I turned 13, she told me that soon I would develop different feelings in life. "Now your family will take a backseat. Your friends will be more important and someone particular will grab all your attention. But you'll realise this when you mature," she had predicted. I didn't know what she was talking about then, but that's exactly what happened!
She spoke to us about everything; girlfriends, boyfriends, intercourse... things that I found completely weird or felt uncomfortable about. She believed that it was pointless to nag a teen. We were going to do what we wanted anyway! So she told us once and let us fall. She would laugh and make fun of our little broken hearts, because she believed that by laughing about it, we would forget and move on in life. And it worked! Not only that, but we realised how foolish we were being. But as years passed, I realised she wasn't just my mom, she was more than that and I would share with her almost everything I went through. Her open-mindedness found popularity among my friends, too. They too sought advice from her.
She offered us our first drink and even our first alcohol shot. She taught us the appropriate way of gulping tequila shots—how the salt had to be placed, where the lime had to be kept and in how many seconds the tequila would hit your throat. The simple reason for doing all this was that she didn't want her kids to make fools of themselves when they were out. She hosted some of our best overnight parties.
But the cherry on the cake was the day she had a custom-made cake ordered for my 21st birthday. It was a full house that day and a huge box arrived. We all knew that it was the cake, but little did we expect what we saw when we opened the box. As she opened it I didn't know where to look. My friends were rolling on the floor with laughter. The cake was a carved chocolate semi-nude man. When I asked her why that particular cake, she casually replied, "I wanted to do the whackiest thing for you so that you remember your mom was not like any other mom". She went through the trouble of searching the net for a picture of a semi-nude man. She then went to the cake shop and ordered a replica cake of the picture, without thinking twice about the damage to her pocket. My father had no clue about it and when he asked her, she simply said that she wanted her kids to feel different. When her friends or relatives ask her if she is okay with her kids choosing their life partners, she tells them that her kids know what kind of life partners she would approve of. Even if we make mistakes, she believes that we will learn from them, as we mature. This is what has made my brother, Elvizo, and me even more stronger. We would never hurt our parents. She never lectured us about values or our ambitions in life. She only advised us with what she thought were the minimum requirements to sustain our lives; "to choose a man who can give you two times what your father could give you, who never raises his hands on you and who doesn't try to change who you are". She believes that every mom should relax especially when their child becomes a teen. "Party with your child, teach them what their friends wouldn't know and laugh with them. If every parent adopts this way of parenting, their children will understand their responsibilities and goals and wouldn't be afraid of their parents. They will want to share everything with their mum," is what she advises.