Fish pedicure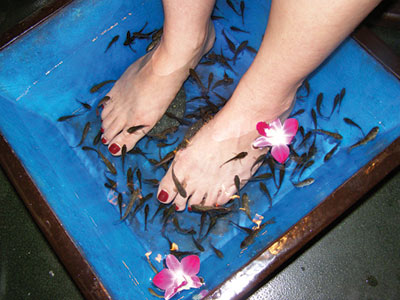 The fish spa therapy that apparently originated in the UK really caught on world over this year with salons in aamchi Mumbai offering the treatment too. The procedure that involves tiny toothless scavenger fish (usually gara rufa) nibbling away on one's dead skin on the feet, is banned in some US states due to the infection they can spread. A research shows they can cause the spread of hepatitis C, nonetheless there are still many takers for this.
Bird-poop facial

'Poop' of any kind doesn't sound like an ideal beauty ingredient but a salon in New York insists it's better than we think! They offer the bird poop geisha facial for $180, where one will be treated to steaming, aroma therapy and a paste made from powdered nightingale faeces. This has already gained many fans including the eternally youthful Tom Cruise and the Beckhams.
Bull semen hair treatment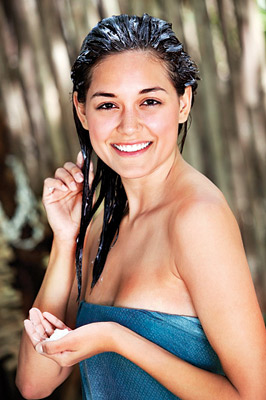 —Corbis
If you thought putting mayonnaise and honey in your hair was icky, try bull semen! A California-based salon is offering the semen for your mane which is said to help add shine, promote growth and improve the overall quality of the hair. They claim post treatment, you won't have strange smelling locks.
Vampire facial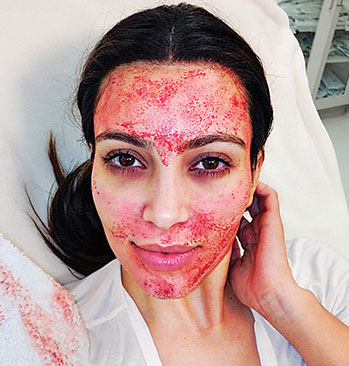 The concept of injecting your face with blood is scary to say the least but then this treatment isn't termed 'vampire' for nothing. Endorsed by reality TV star Kim Kardashian among others, the treatment involves a doctor removing a few vials of blood, mostly from your arm, separating the platelets from the red blood cells, and then injecting the platelet-rich plasma back into your face. The treatment has gained followers here too who can get the facial for approximately Rs70,000.
Bee venom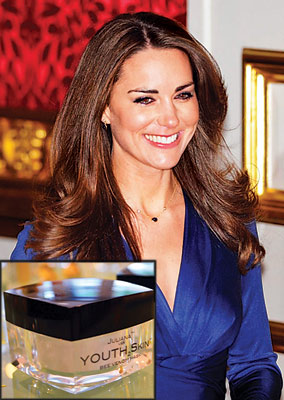 A favourite of the royals including the stunning Duchess of Cambridge bee venom creams flooded the market this year. The ingredient is said to fight signs of ageing and inject the much needed plumpness in the skin. The venom also has a relaxing effect on the muscles. Stars such as Dannii Minogue and Gwyneth Paltrow apparently love using a bee venom mask as an anti-wrinkle treatment.