Theatre groups are rejoicing as the Prithvi Theatre Festival is back after a two-year gap with a fresh look and new energy.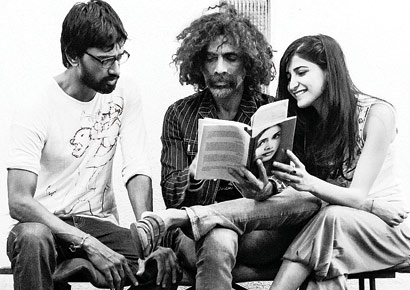 This year is special for the cultural calendar of the city; the much-loved and missed annual theatre festival is back. Widely-attended by theatre lovers and artistes, the fest had been on hold for two years. And this year, the running of the theatre has been taken over by Kunal Kapoor, brother of Sanjna Kapoor. "It's been almost three-decades now. It started in 1984 and I have always been associated with it," says Kunal, director, Prithvi Theatre.
The theatre established in 1978 was instrumental in nurturing the talent of many well-known actors. And the ongoing two-week festival, which is a gathering of the best in the industry, has always been a step towards the same. "This year there are new plays and also live, acoustic music shows. And for the very first time we have included kids plays as part of the fest," he adds.
There are 41 performances by 29 productions and these include children's plays like Zinga Zinga Roses, Kyun Kyun Ladki, Peter Pan, and In the Cat House. While for the last 20 years Prithvi has been holding Summertime, which is the annual season of plays and workshops for children, the festival never saw their inclusion. "It was a pleasant surprise to know that children's plays will be included in the festival. Summertime has been an integral part of Prithvi Theatre, so it was a good move to integrate it with the fest," says Akarsh Khurana whose Peter Pan, a theatre adaptation of the story will be performed. Ask Kunal the reason behind this move and he says, "Over the years, I have seen more and more youngsters join the theatre industry. They are dedicated to just theatre and don't move to films, which is rare and very encouraging for others. Since the festival was coinciding with the school Diwali break, we decided to include children's plays too."
While theatre personalities are happy about the revival of the festival, many like Trishla Patel of Zinga Zinga Roses are "relieved." "Prithvi has been a part of our lives, every year during this time, we geared up for the festival and to see it not happening was heartbreaking," says Trishla. The festival has a mix of both old and new plays and also the Sunday Acoustic Jam which features musicians such as percussionist Taufiq Qureshi, sitar player Niladri Kumar and jazz pianist Louiz Banks. Audiences can catch up on the old regulars like Kaifi Aur Main, a tribute by Shabana Azmi to her Urdu poet father Kaifi Azmi, Begum Jaan by Nadira Zaheer Babbar, a Hindi drama about an aging classical music singer reminiscing about her life and Sir Sir Sarla, Makrand Deshpande's drama about the strange story of a teacher and his two students. "There is something for everybody," ends Kunal.
The festival is on till November 18