dna presents this unique opportunity for aspiring authors to exhibit their creativity and knack of storytelling. All creative stories tucked in notepads, inside closets and saved in secret folders in gadgets will now have a platform to bring them into the open. The stories will now meet the eyes of an interesting jury including reputed authors from Hachette. What's more? The winning entry will be published by Hachette.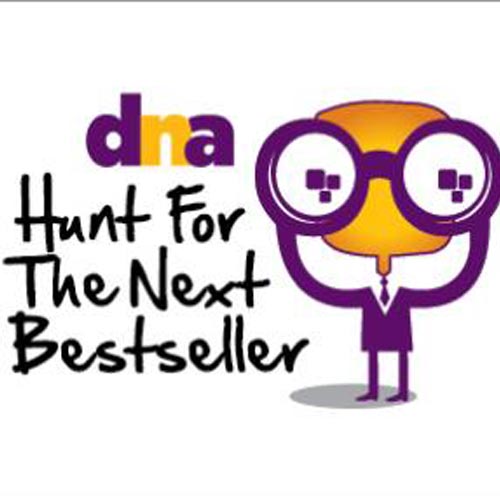 dna thus invites aspiring authors and interested writers to send in a detailed synopsis, along with three sample chapters or not less than 5000 words, of their work. Writing in any genre is welcome. The winning entry will be published and distributed by Hachette India and dna will track the entire the book upto its launch in 2014.
Suchitra Krishnamoorthy is one of the authors under the Hachette's banner, so dna decided to pick her brain a little and ask her views on writing and the field in general.
There are various tags that can be attached to Suchitra Krishnamoorthy. This mother-of-one is an actor, singer, painter and has her own label specialising in therapeutic candles. Krishnamoorthy's debut novel The Summer of Cool was released in January 2009 and was her first book in the Swapnalok Society series based on growing up in a typical co-operative housing society in Mumbai. This was followed by the second book in the series The Good News Reporter and Drama Queen which was a first person memoir released this month.
What got you interested in writing? What is your major source of inspiration?
I've been interested in writing from an early age. I wrote many songs and poems. My first attempt at writing drama was a musical play called Candlelight back in 2003 to be directed by Mahesh Dattani. We even went into production and rehearsal in 2005-2006 but at that point I was too consumed by my personal life to give it proper time or attention. It fizzled out. I hope to revive it soon. It was Deepak Chopra's invitation to contribute to his Website intentblog.com in 2006 that got me writing more. I then started my own blog www.suchitra.com. In fact the idea for Drama Queen was born when a publishing house asked me to publish a compilation of my blogs along with some new material. It soon developed into a whole new book.
Do you have a particular routine when you write? What sets you apart as a writer?
I write when I am so consumed by ideas and thoughts that if I didn't put the words down, my head would detonate. I don't have a routine. I am immersed in various artistic expressions and give in to them. I can only do things out of passion. I am not a great one for discipline and routine.
Who is your favourite author?
The most works I have read by one author is Deepak Chopra. I find him deeply inspiring - a mind that combines science and spirituality and weaves tales of goodness and myth and makes us believe it all resides within us. There are others like Terry McMillan, Alain de Botton and Jhumpa Lahiri who I like very much. To ask to name a favourite author is like being told we can have only one best friend, it doesn't work for adults.
What challenges did you face when breaking into the field? Do those challenges go away when you publish your first novel?
Being from the glamour industry, the biggest challenge I faced was that people assumed I would be too dumb to write. I don't blame them really – I have that kind of a face. That is a perception and reaction I face even today – even though Drama Queen is my third novel. I remember one journalist asking me, four years back, if I was writing a children's illustration/nursery rhyme book when I said I am in the middle of writing The Summer Of Cool.
What do you think of Indian writing at present, and particularly the fact that practically everybody is writing a book?
Everybody has a right to write so why shouldn't they? Indian English is of very high standard and accepted internationally. Our minds have a natural intelligence. The challenge is to get people to read your books.
Would you want any of your books adapted into films: If yes, by whom and who would you want as actors?
Yes of course who wouldn't. Actors have to fit the part and that's all that matters. The vanity of stardom bores me.
What do you think about our initiative 'dna next best seller'? What are looking for in the next bestseller?
Its very good. I hope Drama Queen will be given that honour.
Can you give some words of advice to budding writers out there?
No advice to give except that you gotta keep at it. For the sheer love of it. If you're writing for the money, it is easier to rob a bank.
If you are an aspiring author with a story to tell, participate in dna hunt for the next best-seller in association with Hachette, India. To send in your entry log onto www.dnaindia.com/bestseller. For further queries write to us at engage@dnaindia.net