Kiran Datwani of Gehna Jewellers picks her fave pieces, which complement her personal style.
Kiran Datwani
With a style that is admired by the crème de la crème, Kiran Datwani has achieved an iconic status for herself.
Full finger ring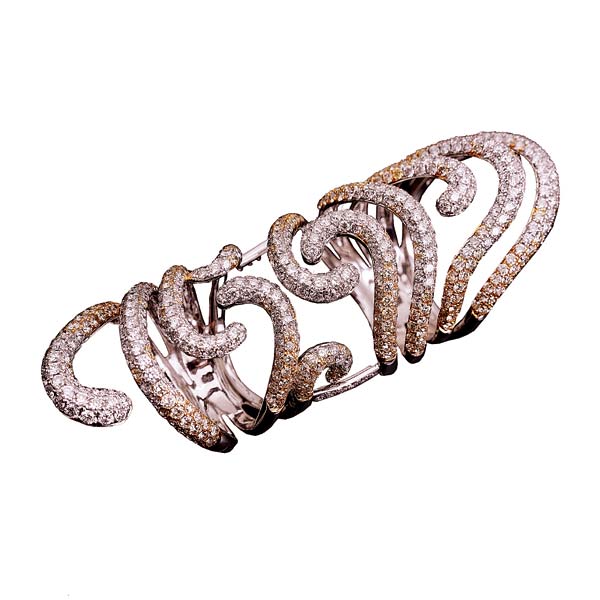 This ring is a huge favourite as it is dramatic and makes a statement. It speaks for itself, is versatile and yet very comfortable. It does not come in the way of day-to-day tasks. The mechanism is clever as it allows the wearer to easily bend her finger while writing, etc. It is the perfect accessory for a cocktail evening or a wedding function.
Temple necklace set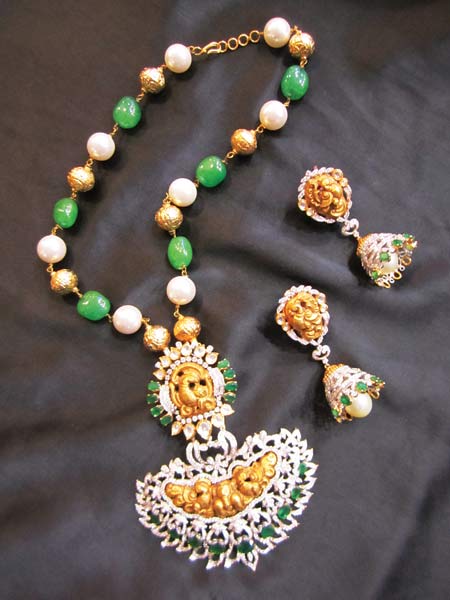 This temple necklace and earring set is very special because Sunil gifted me this year, on our anniversary. The engraving on the set is bewitching. It is a blazing blend of diamonds, emeralds, polkis and south sea pearl. The earrings are a gorgeous accompaniment to the necklace and incorporate the jhumka style.
Elephant pendant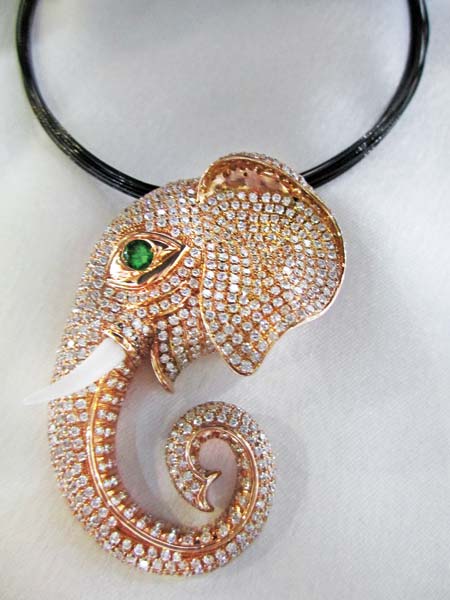 It was love at first sight! I never let Sunil put it in stock. This pendant is crafted in rose gold with 4.5 cts diamonds. It is modern, chic and yet has an old-world charm, as it is symbolic of Lord Ganesha. It has fetched me a great number of compliments every time I have worn it. I usually wear it with a thick black cord for upping the style quotient.
Rose-cut ring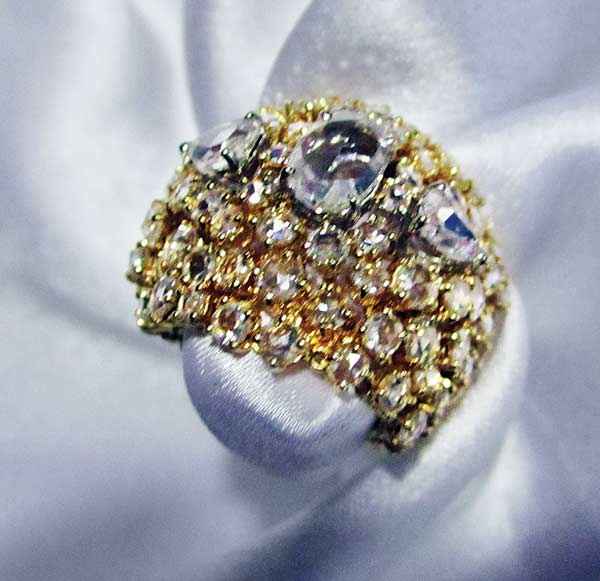 This is one more piece that I grabbed from the store. I was attracted to it from the minute I laid my eyes on it. It is a stunning piece of jewellery. The rose-cut diamonds are arranged in a beautiful symmetric pattern. It is subtle, elegant and yet leaves a lasting impression.
Solitaire tennis bracelet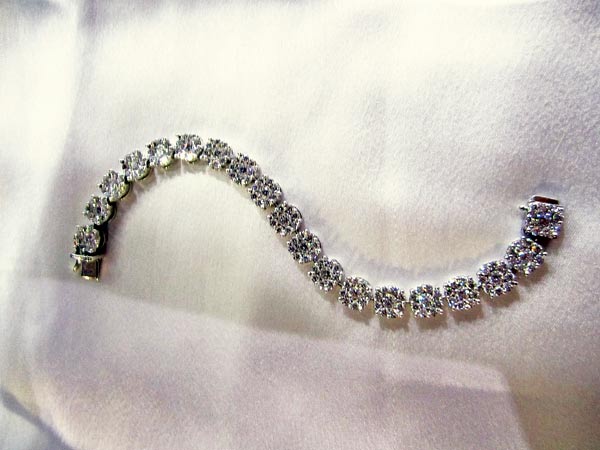 This tennis bracelet is great for everyday wear, party wear and travelling. It is a "morning to night" piece, one that goes nicely with jeans and a T-shirt, but immediately transforms into a glamorous accessory for the little black dress. I see myself wearing this bracelet 20 years down the line and then passing it on to my daughter.
—Compiled by Manish Mishra