The Lunchbox star Nimrat Kaur, who will soon be seen in Homeland, talks to Amrita Madhukalya about her career choices, theatre days and why experimental cinema does not really work for her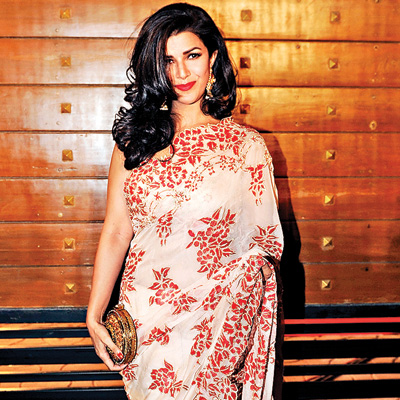 First The Lunchbox, last year's sleeper hit, and now Homeland, the much talked about American series, Nimrat Kaur is clearly on a roll. She's just back from Cape Town after the first leg of the shoot of the fourth season of the political thriller in which she plays an ISI agent – an "enigmatic and seductive" counterpart to Claire Danes' Carrie Mathison – and the phone rings constantly. There are calls to congratulate her, ask her for interviews and maybe make her a tempting offer.
In fact, if gossip columns are to be believed, she has said no to 450 roles since she started shooting for The Lunchbox in September 2012. "That figure is more than the number of Facebook friend requests I get," quips the 32-year-old. "That's just a misheard quote; or a deaf scribe."
So, how many offers have actually come to her since then? "Somewhere between 27 to 30." With no movie in sight, it is tempting to ask the actor what qualifies as a viable script. "There are so many factors: the role, the money, the dates; I look for that X-factor. Most importantly, the movie must reach the audience," she says.
Is it experimental cinema for her, then? "Not really. It does not work if your movie is seen by only a handful of friends, and travels to a few film festivals. It is difficult for all the people involved then, especially the actors."
She believes in the rewards of commercial cinema, and says Rajkumar Hirani is amongst her favourite directors. "A movie that releases in 5,000 screens as opposed to the 600 screens that The Lunchbox opened in will invariably give you more exposure," she says. "I'm open to all work, but I'd rather take the middle road: not too experimental or too commercial."
Nimrat started her career with modelling gigs, where the "money was good, but the life alienating", and then moved on to theatre for "more meaningful, experimental work". She says she is who she is because of theatre. "In India, films do not give you what a play can. I could do what I did in The Lunchbox because of my theatre days."
She says she will be "eternally thankful" to director Ritesh Batra for the "incredible journey". "He gave me a lot of time to understand the character. The movie took me to places I never imagined I'd go to."
A day after the screening of The Lunchbox at a Slovenian film festival, she landed in London and bagged a role in Homeland. "It was my first visit to London, and someone suggested that I try. I had not seen the series and quickly saw the pilot the night before the screen test, and asked my friends and cousins to help me," she remembers.
An audition and two sleepless nights later, she had the role. Roped in for five episodes at first, she is now going to be a part of nine episodes. "I don't know what will happen to the character, because scripts come to us hours before the shoot."
So, are there any new projects ahead? "I will be in a position to announce something at the end of the month," she says.