The video is a hilarious made by Penn and Lynn Holderness from North Carolina has had more than 700,000 views since it was uploaded on February 13.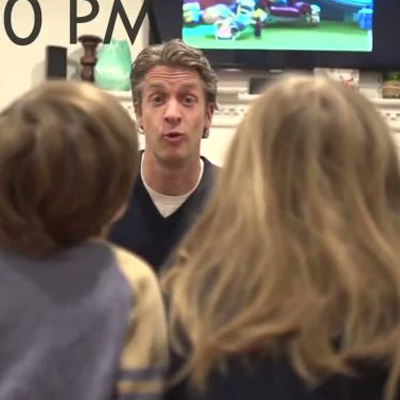 YouTube is slowly and steadily emerging as the hub for talent to be expressed and shared. Building on that Penn and Lynn Holderness uploaded a musical video of a day from their lives when their kids had to stay at home thanks to a snow storm.
Noting every hour of the day, the couple from North Carolina have managed to get more than 700,000 views for their video in less than a week.
The couple released a rap video in their Christmas pyjamas in December which got more than 13 million hits.
Starting from 6 am when the day begins and follows some hilarious moments that many parents will relate to. At the end, they get to know that there's no school on the next day as well.
Wine provides relief and as a stress buster for the couple who are parents to two young children - a girl and a boy who are bubby and full of life.
Watch the video: