The Jaipur Literature Festival is the world's largest free literary festival, presenting interactive sessions that celebrate integration of local and international talent, not just in the field of literature, but also encompassing art, music, film, theatre and culture.
What not many people realise is that the festival has a multitude of events and activities that would interest people from all walks of life. The idea that the festival is just for journalists or literary enthusiasts is a misconception that many people have, and thus miss out on the wealth of exposure to different interesting events.
Here's what the Zee Jaipur Literature Festival 2014 has to offer: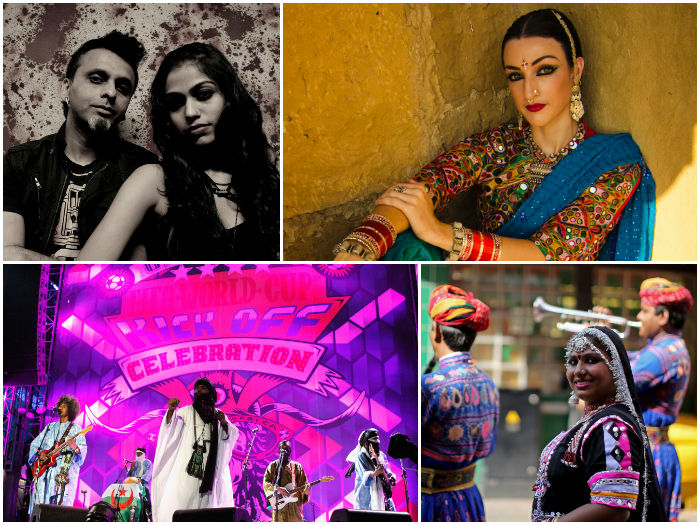 Music
Every year apart from the great line-up of literary idols that come to Jaipur, there's an exhaustive schedule filled with prominent music acts from across the globe. Some maybe famous, some maybe the ones that deserve to be; but whatever the act, if it's playing here, you can be sure it's one you shouldn't miss.
This year, at the Zee Jaipur Lit Fest there's a vibrant bunch of musical talent that is extremely diverse.
One of the biggest acts this year is Grammy Award winning Tinariwen who will play alongside Karsh Kale, Kiran Ahluwalia, Midival Punditz and the cream of Rajasthani musicians and dancers. Although a local flavour, Jaipur Kawa Brass Band has quickly established itself internationally featuring virtuoso solos and dazzling improvisations.
Extending the folk theme will be the internationally acclaimed Colleena Shakti, a dancer of great sensuous subtlety. She has trained extensively in Odissi, Classical Indian and Rajasthani 'Gypsy' dance and her art reflects the richness of all three traditions. GODS ROBOTS, a global collaboration between Mumbai-based vocalist ShriiK (Shridevi Keshavan) and San Francisco-based electronic music producer Janaka Selekta (Janaka Atugoda) also take the stage on the 18 January.
Along with these acts there's a whole line-up of brilliant musicians which keep with the tone of the festival.
Here is the music line-up at a glance:
Friday 17 January
Jaipur Kawa Brass Band
The Kutle Khan Project
Colleena Shakti
Queen Harish
Saturday 18 January
Ska Vengers
God's Robots
Suhail
Sunday 19 January
Karsh Kale
Midival Punditz
God's Robots
Monday 20 January
Sonam Kalra & The Sufi Gospel Project
Tinariwen with Kiran Ahluwalia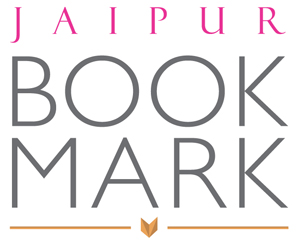 Jaipur BookMark
A new venture which brings together agents, publishers, literary enthusiasts and such will run in parallel to the main festival at the sunny lawns of nearby Narain Niwas Palace.
To be held between 18 – 20 January 2014, the three-day conference will host six sessions, each looking at different aspects of the publishing industry, from self-publishing to e-books, digital content to distribution.
An extended networking lunch with scope for meeting and personal interaction will be followed by sessions, panels and talks by prominent publishing figures. There will be a cocktail reception in the evenings, which will provide further opportunities to circulate and interact. It is expected that the Jaipur BookMark will bring together 100 key publishing professionals in its first edition.
Norway will be the official country partner for Jaipur BookMark 2014, which will be supported by NORLA, (Norwegian Fiction and Non-Fiction Abroad). NORLA is a government-funded, non-commercial foundation which promotes Norwegian literature to other countries.
Namita Gokhale, author and Co-Director of the Jaipur Literature Festival who helped conceive and programme the event says, "The Jaipur BookMark venue is a natural progression of the interest shown in the annual publishing sessions at Jaipur. This is a modest beginning and I am convinced that it will provide a welcome and much-needed haven for informal interactions within the publishing industry."
Ms Margit Walsø, Director, Norla, said, "NORLA, together with the Norwegian Embassy, is very excited to take part in the new initiative- Jaipur BookMark. We are very grateful for this unique chance to take part in a very important venue for literature, translation and publishing at the Jaipur Literature Festival. We look forward to exploring more possibilities for Norwegian literature in India through this partnership, and welcome everyone to meet us at the BookMark."
The venture hopes to address key issues and challenges that the industry faces in a constantly changing world.
Registration for the Jaipur BookMark is now open at http://jaipurliteraturefestival.org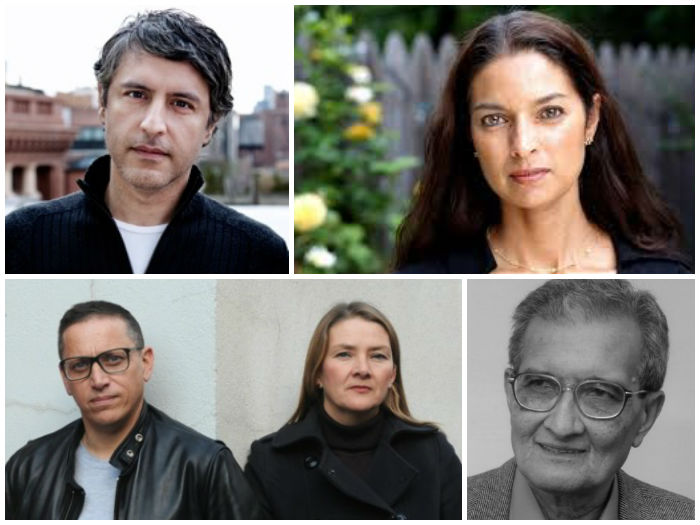 Networking and meeting your literary idols
Now, let's face it, some go to attend the talks and journalists go to get the best coverage; but everyone, and I mean everyone hopes to have some kind of interaction with their literary idols. The likes of Reza Aslan, Amartya Sen, Shashi Kapoor, Jhumpa Lahiri, Irrfan Khan, Javed Akhtar and a whole bunch of others. I for one know I want some face time with dozens of people.
Apart from the obvious book signings and debates about popular topics in literature, the amount of prominent people that will be attending will definitely get you a few more people to follow on Twitter. The festival boasting a five stage platform, will be a brilliant networking opportunity. With people from all walks of life, you're bound to make a contact or two.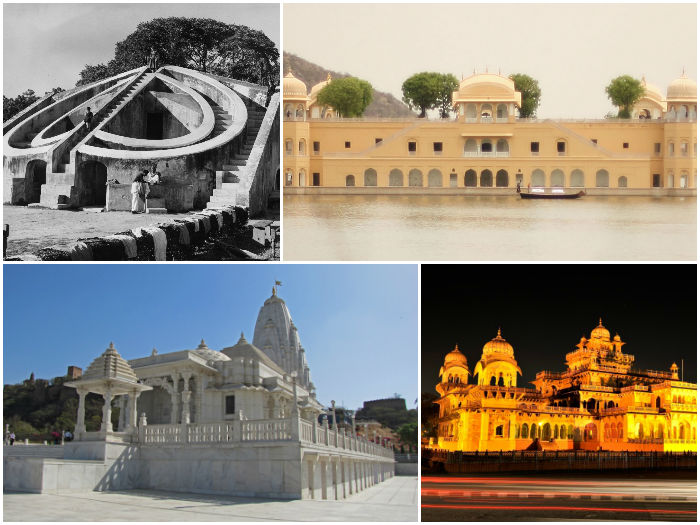 Exploring Jaipur the city
Jaipur is one of India's most beautiful and imperial cities. The ciry is filled with palaces and forts with elaborate architecture and everything is very closely knit and therefore close by. While attending the lit fest, there's no reason why one can't take in the beauty of the city.
City Palace, 'Hawa Mahal' Palace of Winds, Galta Monkey Temple, Amber Fort, Jal Mahal, Lakshmi-Narayan Temple, Albert Hall Museum, Hawa Mahal, Jantar Mantar are just some of the places to see in Jaipur.
Apart from sight seeing, Jaipur is one of the best places to shop for out-of-the-box accessories and clothes. A wide range of items like gemstones, handicrafts, bangles, blue pottery and silver jewellery are available at markets like Anokhi, Gen Palace and Kripal Kumbh. While getting in touch with the culture of the land celebrated at the festival, one can also soak up the culture by travelling in and around the city.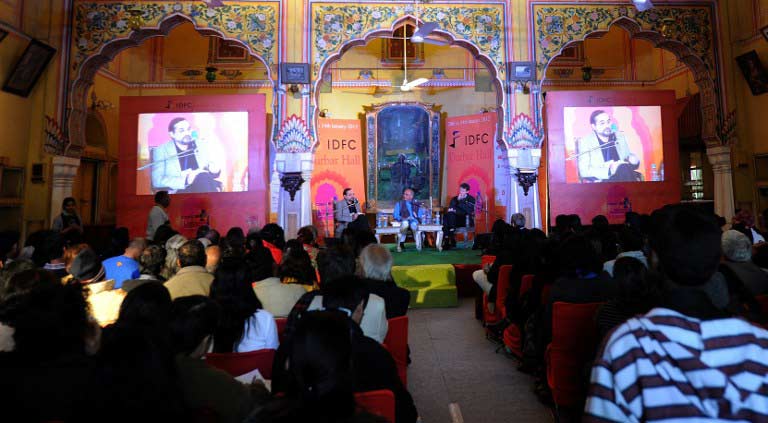 Finally, Literature and Authors
Now, I know I said the festival has more to offer than literature. But the kind of literature and authors I'm talking about here are different. These are the budding authors, the ones with stars in their eyes, the ones looking for publishing opportunities. There are some fantastic people out there, with brilliant ideas just waiting to be read - and most of those people come for festivals like the Zee Jaipur Lit Fest.
Over the years, the fest has been very inclusive of up and coming writers giving them platforms to speak and exposing them to many out there who might help them achieve their dreams.