There's more to being a mother than sharing DNA insist adoptive mothers Usha Laxman and Anita Kapoor
"It was an instant connect. She was the third baby we saw and we knew she was ours. We had a choice of six babies, but we never went beyond the third. We didn't even think of studying the case papers before deciding," Usha Laxman recalls the day at Bharatiya Seva Samaj Kendra, Pune.
Anita Capoor narrates a similar story at the Missionaries of Charity, Vile Parle. Of the four girls brought to her and her husband Rakesh, they instantly fell in love with little Deepika, who they were warned was weak and premature. But that didn't matter to the Capoors. "There was something in her eyes," Anita tells us of the baby they named Eeshna (ardent desire), after Lord Krishna.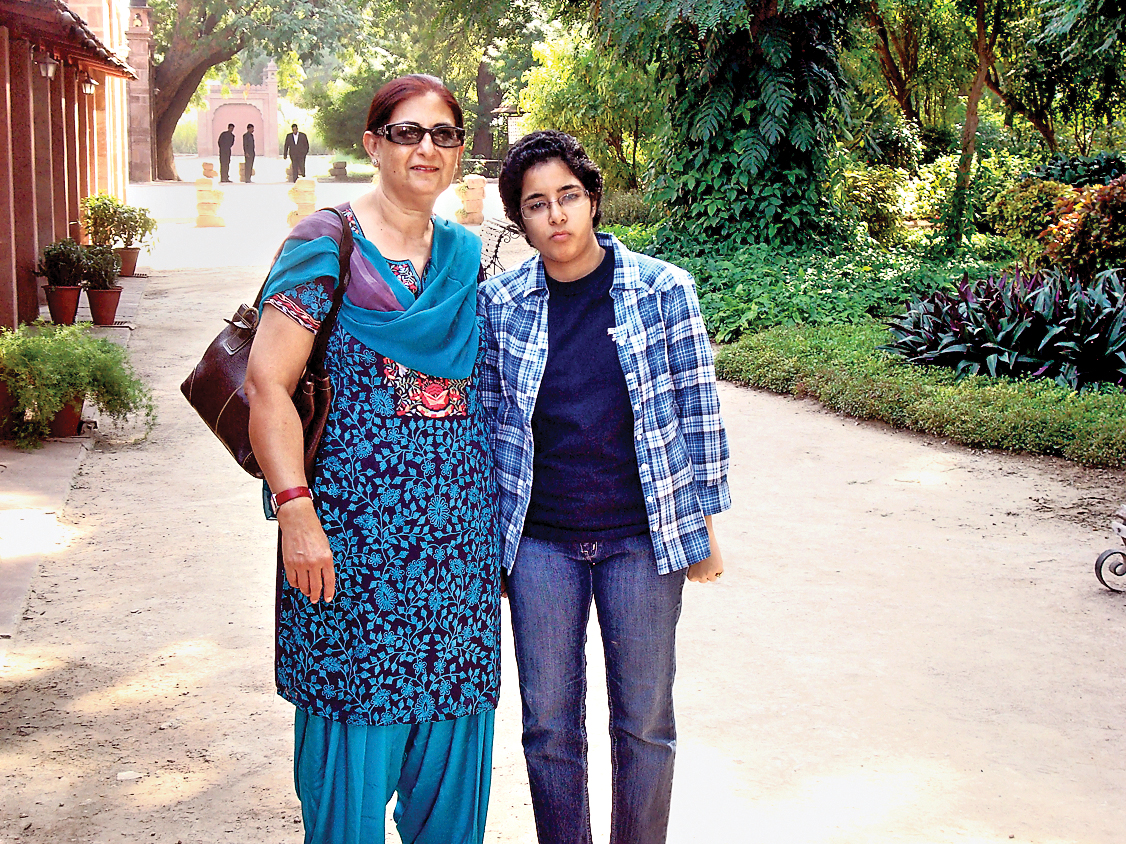 One miscarriage after another made Usha's family open to adoption, but they still checked one last time before they began the process. When the doctor, who had no idea what they were contemplating asked if their family would be open to adopt, Usha and her husband saw it as a sign. "We realised that this was a message from God–that adopting a baby would be as good as having a biological child," she says.
Anita, who married at 20, delayed having a baby, but found it difficult to conceive when she and her husband decided they were ready to introduce a baby into their world. In 1985, they set out on a posting to Europe, where even the best doctors in the world told them that there was scientifically no reason for their trouble conceiving. In fact, one doctor even went to far as to say, "This is where science fails, and we realise that there is a God". They returned to Bombay in 1988, but even the best doctors here couldn't help. When one of Anita's NRI friends returned to India to adopt a child, she stayed with Anita for a while. Having a young child in their home for a few days, got the Capoors thinking, but it was only in 1990, when a colleague of Mr Capoor directed them to the Missionaries of Charity, Vile Parle, that things started to take shape. They were enthused about adopting, but had to wait for a social worker to certify that they were financially and emotionally capable of taking care of a child. It was only two years later, in January 1992, that they were told that there was a baby that could possibly be theirs.
Did the couples second-guess their decision? "Once we made up our minds, it didn't matter. Our families took to her nicely!" Anita tells us, "With her curly hair and big eyes, Eeshna, made friends wherever she went". Usha and Srinivas's doubts disappeared the minute they began the adoption process. Usha tells us, "As soon as I knew we were adopting, I told the whole world. I would have done the same had I conceived, right?"
While the Capoors had to wait for Eeshna to turn six-months-old to take her home, as until then the birth mother could still assert her right, with the Laxmans, adoption was a nine-month process. "The adoption centre asks for pictures of the couple as well as the family, so that they can try to find as close a match as possible to skin colour and other details. That narrows down the search," explains Usha. When Usha's dad discovered that the date and time of Rimanika's birth was exactly the same as Usha's eldest brother who had passed away ten years ago, her adoption seemed predestined.
Adoption centres encourage families to tell the child as soon as the parents think that the child is ready to know. Rimanika found out at age two! "Rimanika loved the story of Lord Krishna being raised by Yashodha. She would make me tell her the story at least ten times a day. I told her that her story was not very different from his." When Rimanika was six years old, she wanted to go back to the adoption centre and adopt a baby brother. While it was not feasible at that time, she decided that when she was married, she would adopt a baby whether or not she has one of her own.
Eeshna found out she was adopted at 16, when her mother was driving her to school one day. Her parents had put off telling her for a long time, but ultimately thought it was better that she hear it from them than an outsider. Anita told Eeshna that Sai Baba gave them a vision that he had kept a special child for them at the Missionaries of Charity. "Unlike other parents who don't get to choose their children, we got to choose you," Anita explained to Eeshna. Eeshna, who had spent quite a few of her birthdays at the Missionaries of Charity, was "happy that she was chosen out of all the other kids and shows no interest in finding out who her birth mother is. There has been no change in our relationship," says Anita. "In fact, Eeshna is now trying to be the son of the family so that she can look after her parents and won't have to leave them when she gets married."
"Rimanika told everyone in school that she was adopted and her teacher cross-checked with me, to make sure that it was true," laughs Usha. Once adopted children are 18, they are legally allowed to go back to the adoption centre and seek information about their background, but Rimanika has not asked about her biological parents, yet.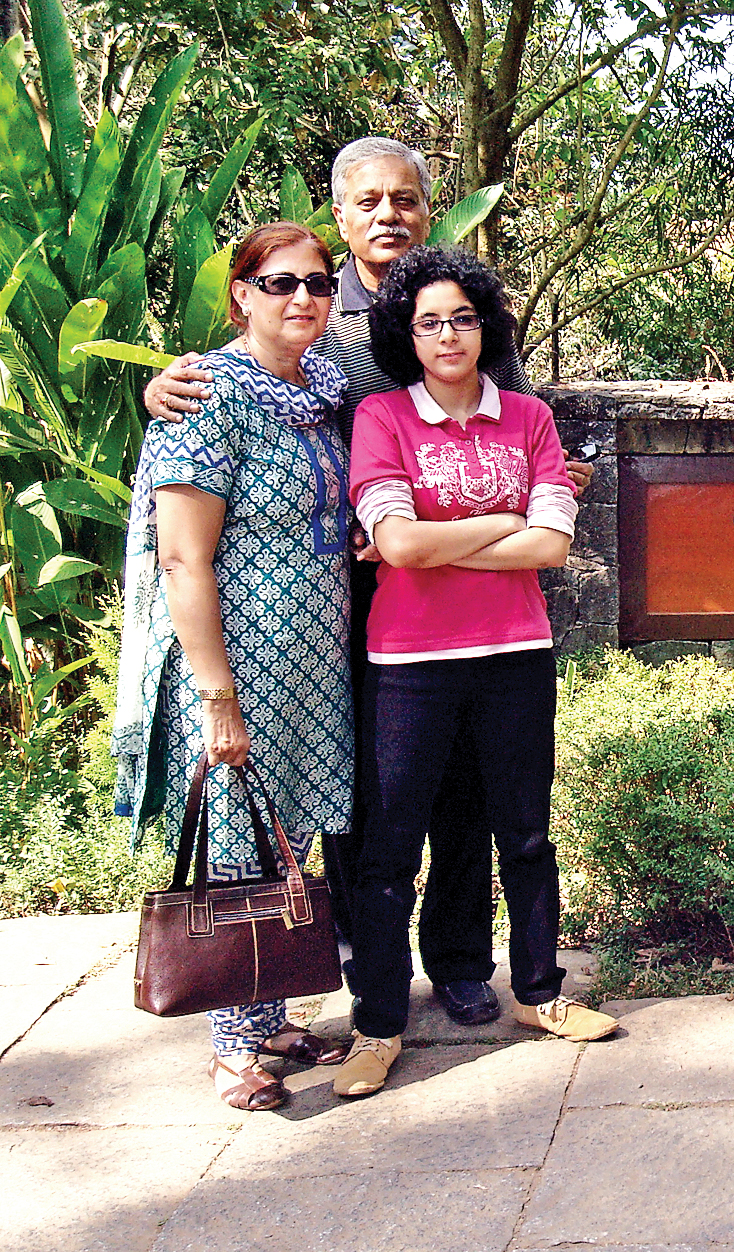 Their family doctor had told them that as a forceps baby, Eeshna may develop slowly but would eventually catch up. And Eeshna's journey through our educational system has not exactly been easy.
A "bindass" and impetuous child, with mild ADHD, Eeshna was not the most attentive of students, thought even teachers who gave up on her will tell you that she could answer questions no one else in the class could. "She has mellowed down," Anita tells us. While Eeshna's shortcomings were initially disheartening, Anita learned to accept them and believes they made her "a better teacher, with other children". Anita helped Eeshna transition to Open School, where the study pressure was reduced and she could clear tests at her own pace. A self-taught caricaturist and Bollywood buff, Eeshna is now studying Home Science at SNDT Juhu. She has earned a Diploma in Travel and Tourism and has a few other papers to clear.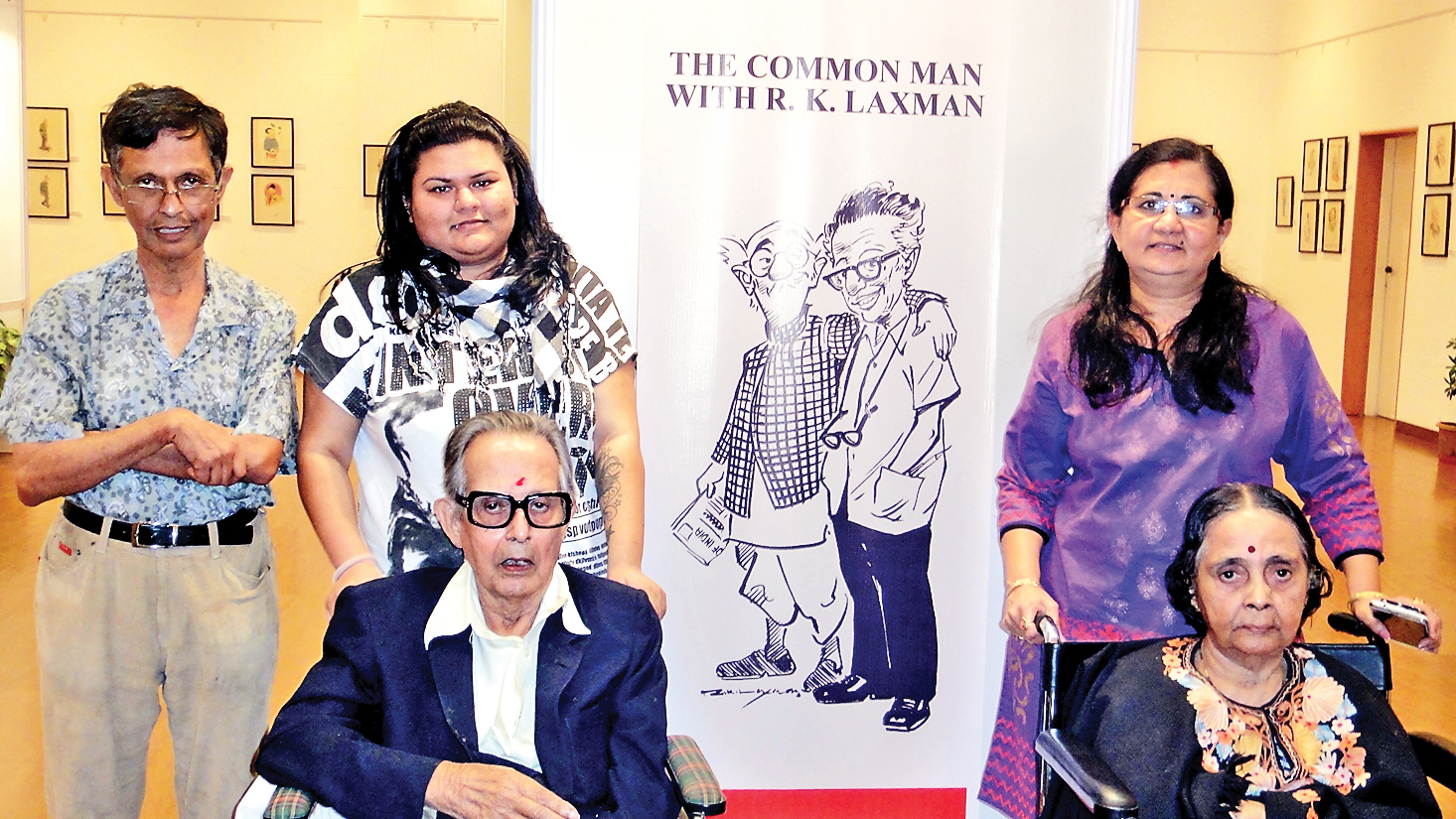 Do the girls bear any resemblance to their families? Anita tells us, "Eeshna is more like her father. She has adopted his mannerisms; the way he speaks on the phone, the way he walks.." Usha narrates, "If Rimanika answers the phone, the person on the other end won't be able to tell if it's her or me. People worry that the family genes won't be passed down to an adopted child, but Rimanika is an artist like R.K Laxman, her grandfather, witty like her dad, narrates stories like her grandmother and gets her creativity from me. She's the energy of her 93-old grandfather, R. K Laxman, who has dedicated the last page to her in his autobiography Tunnel of Time. She was meant to be my daughter and we are thankful to God for her. Our world revolves around her."
Anita too, believes that Eeshna is "God-sent" and recalls how empty they felt going home without Eeshna in the first six months, while the court proceedings were underway. "Every time we went home without her, we felt like we were leaving a part of ourselves behind," Anita recalls. When they finally brought her home and placed her on their bed, the baby, who was too weak to turn over to her side until then, rolled onto her side and then her belly. She was home! Anita also tells us how "miserable" they were without Eeshna when they sent her to boarding school for a while.
"Don't waste your time your time with treatments. Close your eyes and adopt," is Usha's parting advice.