Mithun Sacheti combines jewellery expertise with a passion for jewellery technology, ensuring that every piece is exactly as it's seen online.
Gold lace necklace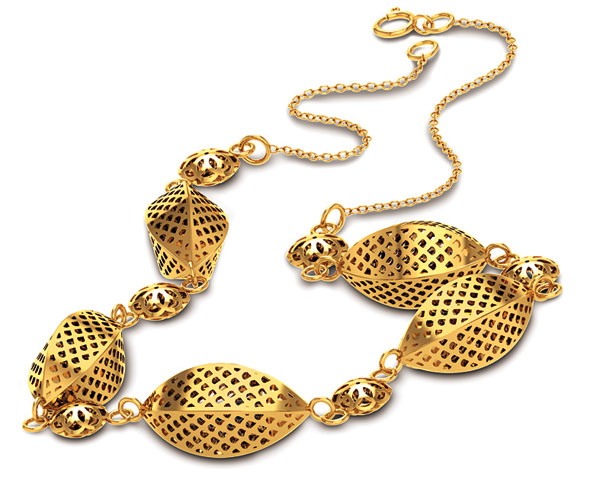 The inspiration behind this piece is the gorgeous and meticulous lace in beautiful geometric patterns. Thin sheets of metal are laser cut and assembled to form a hollow structure. Made in 18 K yellow gold, this piece personifies the feminine spirit.
Eterna earrings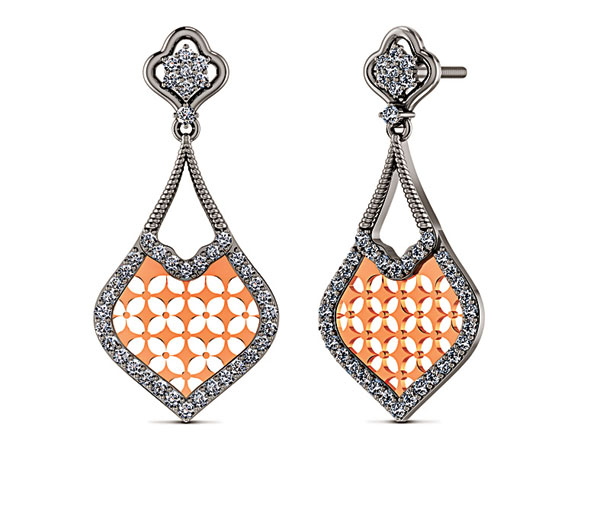 Lattice and engraved patterns form the inspiration for these earrings evoking mystery, romance and ancient royalty. The 'Eterna' collection is characterized by diamonds and 18 K white, yellow and rose gold. These earrings will complement evening gowns, cocktail dresses and elegant traditional outfits.
Ring in gold with vibrant stones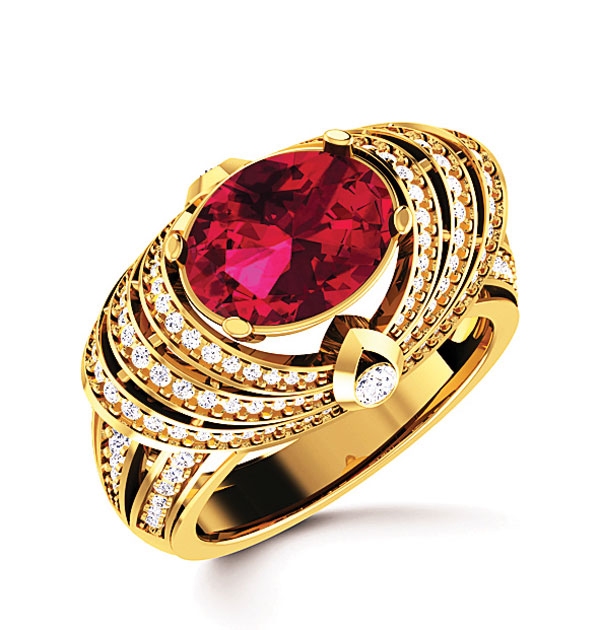 Rings add charm to any outfit, and cocktail rings are the ultimate when it comes to dressing lavishly for the occasion. The ring is characterized by 18 K yellow, white and rose gold with diamonds and colour stones.
'Promise' bracelet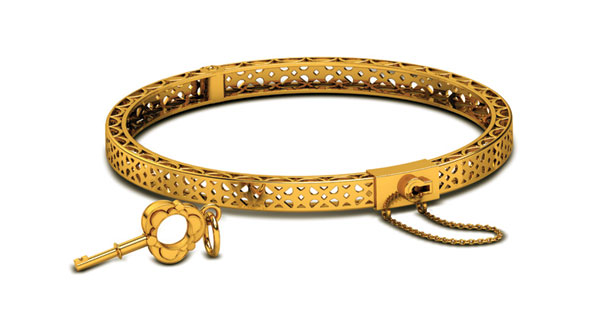 The 'Promise' bracelet is designed for the couple who loves to show their commitment and love towards each other, as well as bind their devotion as a prelude to their relationship. The bracelet is symbolic in the sense that it has to be locked and unlocked using a key, which signifies the promise that is made. It represents two individuals uniting in love and making a promise to stand by each other through thick and thin.
'Better Together' pendant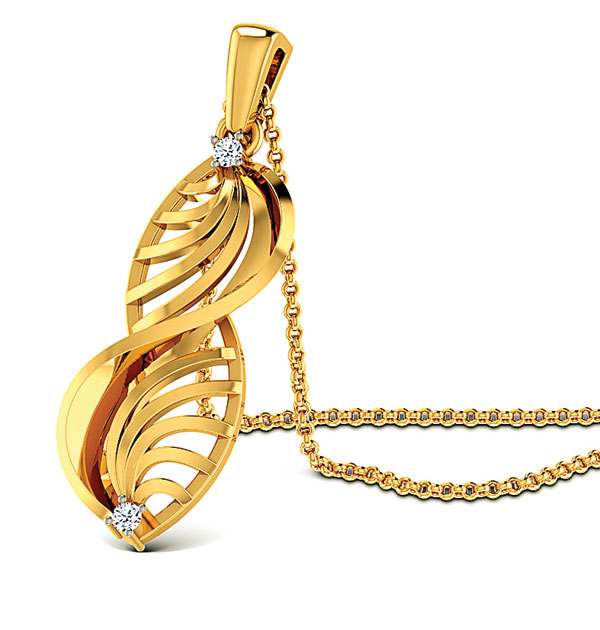 This 'Better Together' pendant is set in 18 K yellow gold with diamonds that represent affection, love and passion. Trendy and durable, the pendant is perfect for any outfit or occasion. Motifs like flowers and abstract designs can take you from looking casual for daytime errands to glamorous for a night out in the city.
—Compiled by Shraddha Shirodkar