When is the right time to introduce the one you love to your loved ones. Experts guide you.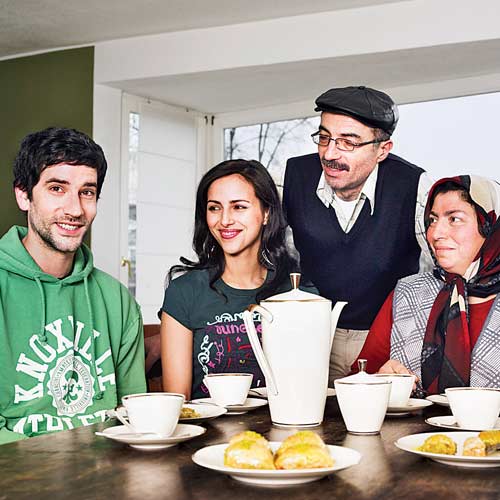 You have been dating for a while, and are ready to meet each others parents, however, are they ready to see you two as a couple? That's a question that many couples have to grapple with when taking their relationship forward. So how do you go about meeting both side of parents. We get experts to give their take on it.
Deciding on the right time to meet the folks
Psychiatrist Anjali Chhabria, says, "The definition of the 'right time' to meet your partners' parents can be very subjective. Every relationship moves at a different pace and therefore the 'right time' varies from relationship to relationship and the two people involved in it. An important criterion that people can look out for before introducing your partner to your parents is commitment. Commitment does not necessarily have to mean that you are ready for marriage. It could entail that you two are emotionally connected and have established a good amount of trust in your relationship. One should feel physically, emotionally and financially comfortable as well as compatible with each other. Moreover it is of utmost importance that you and your partner have accounted for each other in your respective future plans before moving a step forward, along with being knowledgeable about every aspect of each others life."
Varkha Chulani, clinical psychologist and psychotherapist, agrees and adds, "Until one is certain that they want a long term relationship with this person it is best not to get them into the family picture."
The big step of meeting the parents can be quite a scare for some people as it increases the level of commitment, but it is essential to remember that these events only contribute to a better future. Along with that it also provides you with a certain amount of clarity as to whether you can actually build a future with your current partner, knowing how his/her family accepts you. In our society marriage is not just limited to the relationship of the two people involved. In stead it is said to be a marriage of two families which makes it all the more important for one to be accepted by their partner's family. This can further add to the anxiety one feels when first visiting their significant other's family.
DOs
Do it as informally as possible when you invite/him her casually over to 'hang' with you. This way your folks will see that he/she comes home often enough to 'guess' that something is up.
Don't announce it! Simply ease the person in as you would any friend.
Often families make a 'big deal' of a partner. They often put pressure to formalise it, get on with it, etc., So if you don't 'declare' him/her but just go along with the flow, it makes life easier for the partner.
Talk about general topics such as where and when did you first meet, education, family life etc.
Try and portray confidence which will reflect well in your conversations creating a good impression.
Try and get to know the family from your partner even before you meet them. This will help you find similarities between you and the family members making conversation easy. Talk about topics such as food, reading, politics, etc.
Try and talk about your vision for the future, ambitions, etc. This will help give assurance to the family that you are conscientious and working towards a secure future.
Give them a glimpse of your childhood, family background and value systems.
Show them through conversation, how serious and committed the relationship with the partner is.
DON'T's
Avoid talking about serious and controversial topics such as marriage, family planning as well as past relationships.
Try and be punctual as this will form your first impression with the family.
Don't be deceitful. Try and be your true self as far as possible.
Avoid asking the family about their financial standing.
Don't talk about details of your relationship with your partner, as you may not know what your partner has disclosed to his/her family.
Tips
Choose your outfit accordingly, whether at a formal dinner or at a casual gathering at home.
Be honest with your partner if you are uncomfortable or anxious about meeting the family.
Take interest in knowing more about your partners family and ask questions.