The 18-year-old has more followers on her channel that Lady Gaga and 'Vogue' magazine.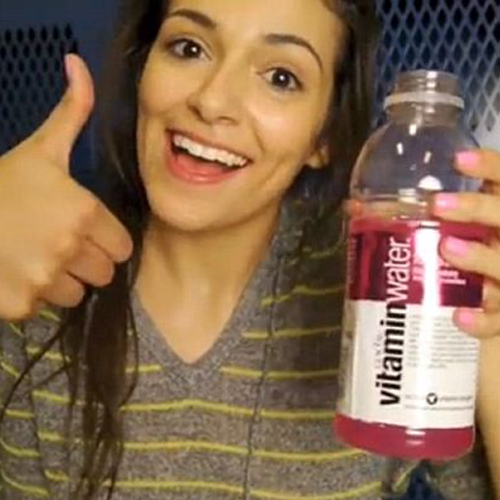 Social media is making more and more people stars and proof of it is 18-year-old Bethany Mota who is now a millionaire thanks to her YouTube videos.
Mota posts shopping videos on the video sharing space, and now thanks to the huge number of fans and subscribers, the teen has her own branded line of clothing and jewellery.
Calling herself a YouTuber, Mota on one of social media accounts writes, "My viewers are my besties and I love them bunches!"
With more than 5 million followers on YouTube, the teen's account is super popular and helps her make millions and is more in number than singer Lady Gaga and fashion magazine Vogue's followers.
Check out Bethany Mota's channel
On Instagram too, Mota is as popular as she has 2 million followers on the photo sharing space where she uploads pictures of herself and things that she has purchased from her shopping trips.
The videos that the teen uploads are called 'hauls', they are basically where girls record a play-by-play of their shopping mall 'hauls' and then post them for the teenaged world to see on YouTube.
Teen-centric mall staple Aeropostale has branded an entire line of clothes and jewellery with Bethany Mota's name. The T-shirts and backless sweaters that bear the 'Motavator' label looks to get teen girls across America to wear them.
Talking to Business Insider, the 18-year-old from North Carolina said she started posting videos on YouTube after being bullied in school some years ago and saw the channel as an outlet.
Watch some of Mota's videos: