The lyricist tells the author that though he claims he understands poetry, he doesn't; recites a few lines from one of his songs and asks Chetan its meaning.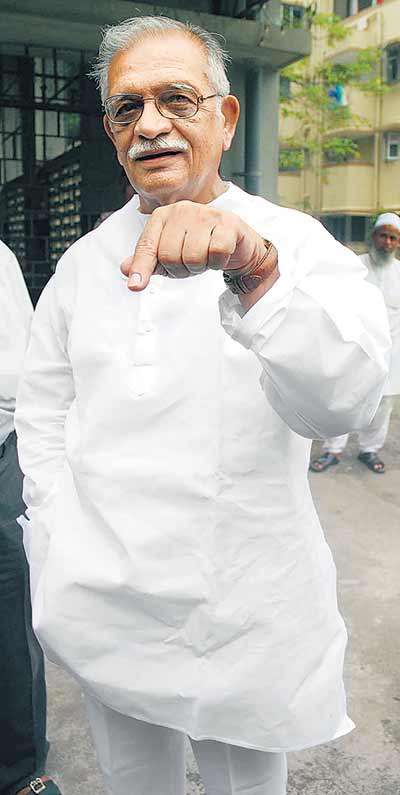 Lyricist Gulzar is known to have an acid tongue but probably never before has he lashed out at somebody so brutally like the way he did at a recent event. At the receiving end was author Chetan Bhagat who was dumbfounded by the attack.
Gulzar and Chetan were sitting side-by-side. Chetan had taken up the role of an emcee. He was supposed to introduce the panelists and then pose a few questions to them. That was when he made a costly mistake. As part of his introductory note for the Oscar-winning lyricist, Chetan said, "I have really liked the song Kajra Re which was penned by Gulzar-saab. It was a very good piece of poetry."
Apparently Gulzar didn't like the way Chetan said that on the microphone. So he gestured at someone to hand him the microphone. He then said, "Chetan, I am glad that an author like you has liked the song. But I don't think you have understood the poetry that you are trying to talk about here. If you still insist, I will recite two lines from the song. Tell me the meaning of those."
"Teri baaton main kimam ki khusbu hain/ Tera aana bhi garmiyon ki lu hain. Tell me the meaning," Gulzar said as he looked straight at Chetan.
A blank look from Chetan followed and then Gulzar chided him for passing 'expert comments' on his poetry.
"Please don't say things you don't know about. Comment about things you know," Gulzar said holding the mike as Chetan was left looking at him, bewildered.