Raell Padamsee's new play is only about romance and the heady feeling of love...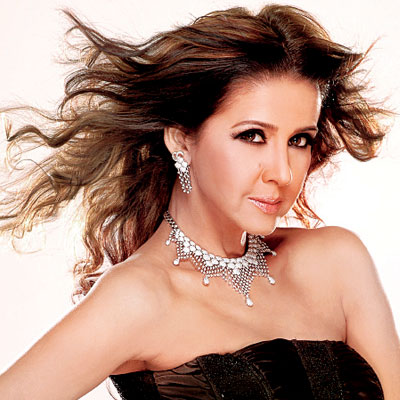 Being in love is the most beautiful feeling. But expressing your feelings is the trickiest thing. And celebrating it can prove to be an uphill task. On top of this are the worldly advice of staying practical and not wasting time and money. But there are a few who would ask you to throw all sane suggestions out of the window and enjoy yourself with the one person you can die for. Raell Padamsee is one such die-hard romantic. "Life is too short and I think we keep on wasting it on trivial things. Valentine's Day is one day of the year when we can celebrate feelings and not be ashamed about it."
The day of love
And to celebrate this, her production company Ace is coming up with a play only for this special day of the year. "Love is only about love. I want people to enjoy themselves. I think with this hectic and highly-ambitious lifestyle the romance has gone out of your lives. I just want to give people that one day where they can be romantic and have fun too," she says. The play is a complete 360 degree experience with the audience as they get to be part of this highly interactive and energised show. "I wanted to do a play exclusively for the Valentine's Day. With Love, I finally fulfil my desire!" she adds.
With the audience
It is an interactive play where the audiences can take part in the story. "One of the characters in the play is of a woman who claims to be an agony aunt for the lovesicks. She advises people on feelings of hearts and here the audiences can ask her questions directly," explains Raell. There is this hilarious act called Coffee On The Couch which takes off on two chat shows on TV.
Get mushy
Raell says that people nowadays have become too intellectual. "I would still go out on candle-light dinner and chat over a glass of champagne on this day," she adds. In order to give a desi tadka, the production has also used song and dance sequences from Bollywood. "There are popular numbers like Mambo No 5, Wonderful Tonight, Crazy little thing called Love, Pehla Nasha, Tum Hi Ho, Bin Tere Sanam, etc to add musical flavour to the act," Raell says adding that, "I just want people chill to with their beloved without thinking about their next business meeting."
When and Where: Tomorrow at Sophia Bhabha Auditorium, Breach Candy from 7.30 pm