As we enter the new fashion season of New Year, After Hrs looks back at the major style trends that eclipsed most of 2013...
Double-breasted tailoring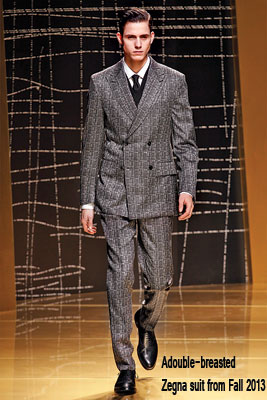 From Zegna to Kiton, Louis Vuitton to Raf Simons at Dior — there was a push on double-breasted tailoring in menswear fashion across the board. Designer Troy Costa's London-inspired collection at LFW showed double breasted suits in hounds tooth and degrade patterns. Troy also unleashed tuxedo shoes and quilted tux shirt for the dandy man who enjoys dressing up. This trend was a spillover trend of 2012 and doesn't seem to die down in 2014 as well.
Art-inspired fashion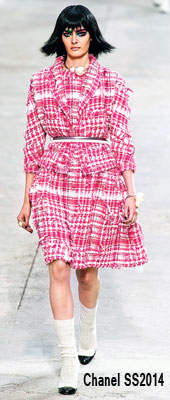 Lagerfeld seduced Chanel addicts with his clever art-inspired outing. At his show, the 75 artworks were drawn by the couturier and transmogrified into a film set. Andy Warhol influences were spotted everywhere on the Christian Dior's Raf Simons 2013 runway, from bright blooms to embellished stilettos, including three of Warhol's drawings that were part of a collaboration with the Andy Warhol Foundation for the Visual Arts. Celine too was in a graffiti mood. The mood of the collection was propelled by the black and white images of street art found in the city of Paris.
Return of '90s soft punk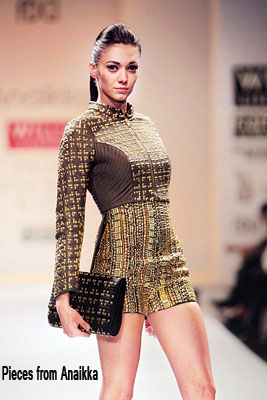 The enigma of punk has always eclipsed the fashion galaxy. Vivienne Westwood, the grand dame of British fashion, who with her partner Malcolm McLaren (1946-2010) created some of the most iconic punk looks had once said, "The best way to confront British society was to be as obscene as possible." Back home designer Gaurav Gupta quipped, "It is a mixing together of cultures as an individual perceives them, almost always with a sexual underplay."
Sari goes luxe sporty and women say hello to the bandhgala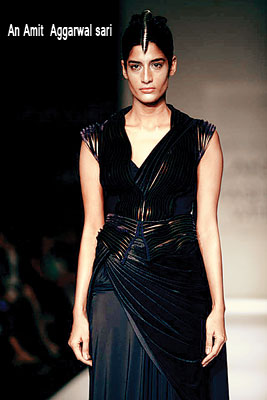 Designers like Amit Aggarwal took the pre-stitched and concept saris to another level. At his LFW outing, he showed a line of futuristic saris and sari gowns with metallic moulded fabrics. Raghavendra Rathore's line of bandhgala at the Bridal Week was a refreshing solace for women who are looking at upgrading their closets with something masculine and well tailored.
Androgyny gets focus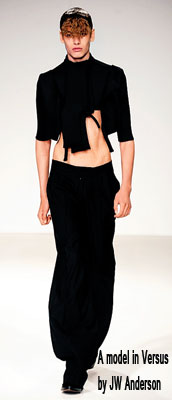 This year at Versus (diffusion line for Versace by JW Anderson) male models sported tiaras and cropped tops. Back home designer Dhruv Kapur of DRVV played with androgyny. "I challenge the street smart metrosexual man to try a skirt or dress in the summer — I promise he'll want to wear it more — the comfort is unbeatable," said Kapur.

Menswear goes futuristic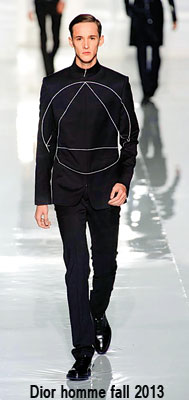 Italo Zucchelli at Calvin Klein wowed the fashion world with his fine art of tailoring and ultra-light fabric. Dior homme showed severe suits and Mugler went for a futuristic militant look. The Issey Miyake Spring runway collection also showed a panoply of sporty outerwear pieces. All in all most menswear designer focused on pop cultural references and modern cutting edge tailoring techniques.