Avril-Ann Braganza and Pooja Bhula discover munchkins who whip up the darnedest things.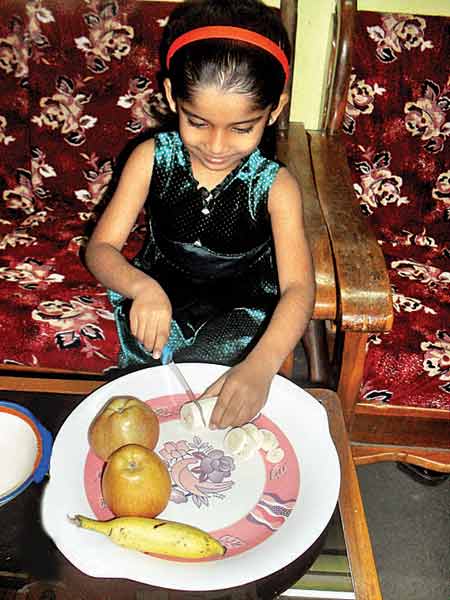 Aimee's Honey Bunny Aimee Fernandes Age: 4
I cut bananas, apples, chikoos and put them in a bowl. Sometimes I find it difficult to cut all the fruit, so mama helps me. Then I add sugar, honey and milk and my Honey Bunny is ready to eat.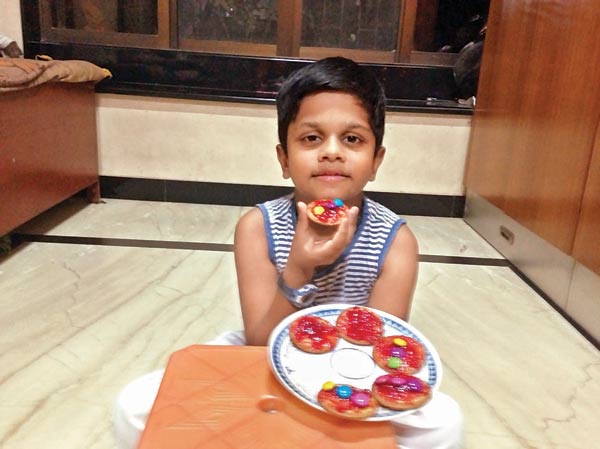 Choco Marie & Banana Split, Rishi Pillai Age: 6
I take five Marie biscuits and spread Nutella on it. Then I decorate it with differnt coloured Gems and my Choco Marie is ready to eat.
I also enjoy making a banana dessert, with smashed bananas, Nutella and honey. On top I sprinkle Pickwick biscuits.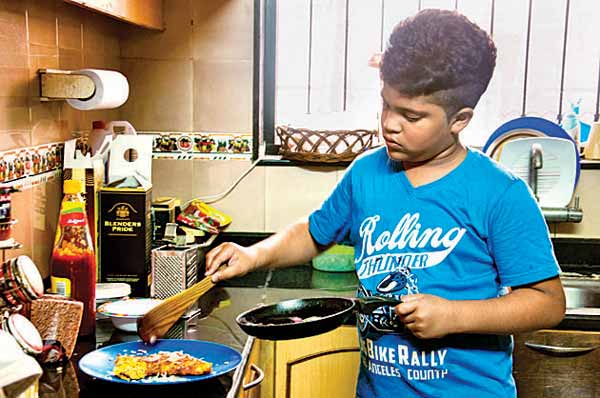 Omlette, Jayden Pereira Age: 8
Break one egg into a bowl and stir it with a stirrer till it becomes yellow. I then cut onions and tomatoes very fine and fry them in a pan, with oil, chilli powder and haldi, till it becomes yellow. Empty the mixture into the bowl with the egg and then pour it all into the frying pan. Add cheese and turn it. Once it is cooked, I decorate the omlette with zig-zag tomato sauce lines and oregano and chilli flakes-the ones you get from Dominoes.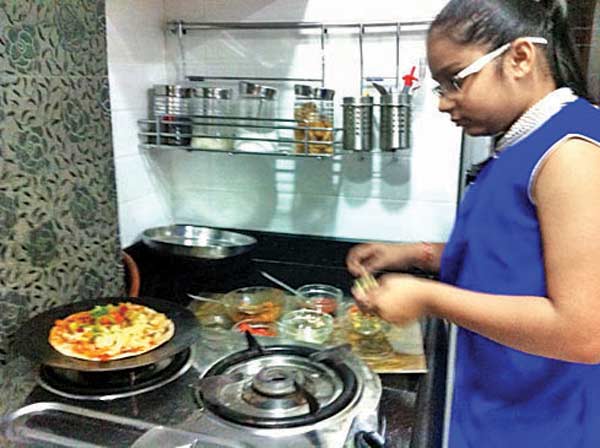 Chapati Burrito, Hitakshi Shah Age: 11
Put salsa sauce on a chapati, add lettuce, veggies and greens, onions and mashed potatoes. I also put bell peppers and a little bit of cheese. That's it. I just roll or fold it and put it in the microwave. Once we'd eaten a Burrito. They make it with a maida roti, but I use the chapati we make at home.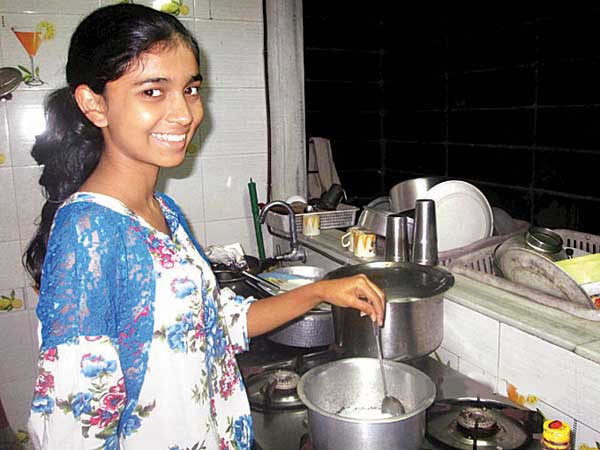 Rum Biscuit Chocolate Cake, Sarah Ghogari Age: 12
I place Marie biscuits (approximately 15) in a cake tray and pour rum over them. I then add another two layers of biscuits and rum, placing them such that each new layer covers the spaces between the biscuits in the layers below. Once it is layered in three folds, keep it in the freezer for 15 minutes. Then melt dark chocolate, pour it over the biscuits and rum and freeze again. You can decorate the cake with crushed Marie biscuits, icing powder and cherries.