People from across the world can see treasures of the Kutchi Bharat textile museum at the click of a mouse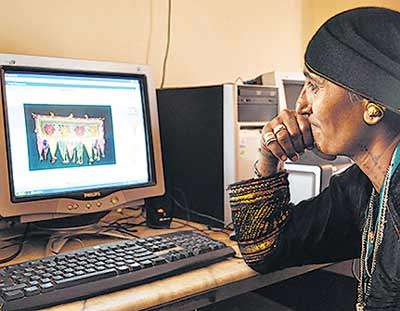 Now, all that you need to have a look at the treasures of the Kutch textile museum is an Internet connection. The museum has become one of the first in the country to go online. And an online museum is not the same as having a website. It's like taking a walk through the museum but on the Internet.
Judy Frater, the founder of Kala Raksha, the NGO that manages the museum , says, "The museum houses a few of the most ancient textile pieces and textile techniques of Kutch. It was established mainly for artisans. Many researchers from the world over visit the museum to research on ancient Indian textiles."
The online museum has an extensive database comprising texts and pictures of about 600 collections.
Judy adds, "It is imperative that the traditional art and craft is well documented. With this aim we started work on creating an extensive database. Having an online museum was always in the pipeline but it couldn't happen earlier because of lack of funds."
Rajesh Khurana, a person from the digital company that created the online museum, says, "Our involvement in this project aims to enable this unique heritage to be shared across borders for future generations. The online museum will become a resource for the next generations to inherit the traditional crafts."