Take a break from the heat and dust at these hilly locations
Kumaon is one of the two regions and administrative divisions of Uttarakhand, a mountainous state of northern India, the other being Garhwal. While Uttarakhand's Rishkesh, Haridwar, Mussorie and Dehradun are always talked-about, here are some prisitne locales from the Kumaon region that should be on your must-see places list.
How to get here: If you are travelling by air then Pantnagar is the closest airport. By train, Kathgodam is the nearest station to most of these places. You can also drive to most of these places from Delhi.
Kausani
Kausani is where you should head to to view the Himalayan Trishul peak (named so because they resemble Shiva's Trident), Nandadevi and Panchauli. The beautiful locale that is home to thick pine forests offers a spectacular of the 300 km wide peaks. This is a great destination for those who love to trek as well as those who love to spend long hous with their camera. The sunsets and sunrises at Kausani will ensure that you return here soon again. Apaprt from the Himalatyan range you should also visit Anashakti Ashram where Mahatma Gandhi wrote Gita-Anashakti Yog. Another place of great interest are Bageshwar, the ancient Baijnath Temples, and the Patal Bhubaneshwar cave temple.
Ramgarh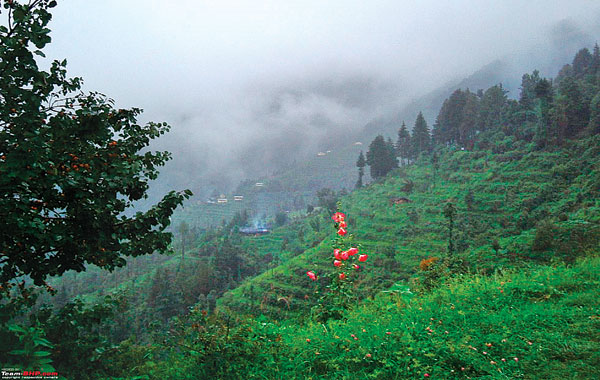 Around 25 Kms from Nainital, a tiny Hamlet – Ramgarh – should definitely be on your itinerary. It is located at an altitued of 1780 metres. This one is not for the party hoppers. The hamlet is for those who love long walks and soltitude. It is also known as the fruit basket of the Kumaon hills. If you are lucky and visit during the right months you may get to taste a great produce of apples, peaches, plums and apricots.
Binsar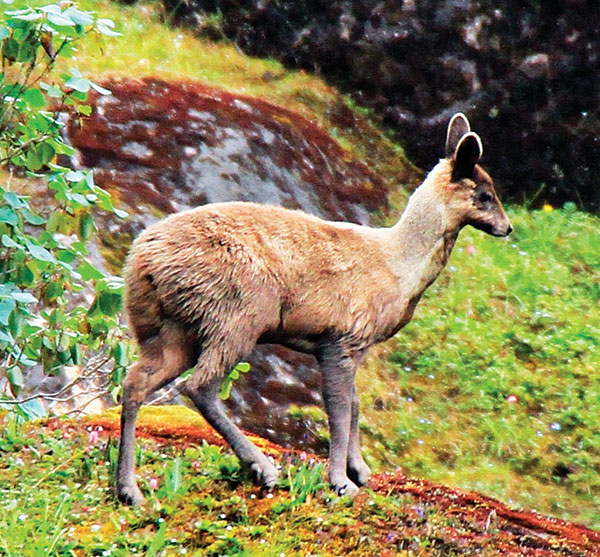 While Almora is more of a place of transition, around 35 kms ahead lies Binsar, which is a notified forest reserve and bird sanctuary. This reserve is home to many high altitude species of animals like the leopard, civet cat, serow, gharial, musk deer and brown bear. However, before reching Binsar make sure you have your own vehicle and proper accomodation. Check out places like Chitai Mandir and Jageshwar that are nearby.
Mukteshwar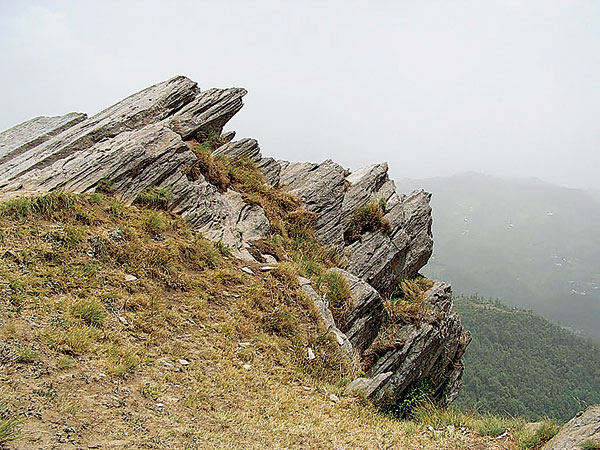 Mukteshwar offers you a great view of Himalayan Peaks Neelkantha, Nandaghunti, Trishul, Nandadevi and the Panchuli peaks. Also near Mukteshwar is Chauli Ki Jali, which is a rock formation, that is dedicated to Lord Shiva. You can beat heat and dust at this location that's at a height of 2,300 metres. The dense forests here are home to 200 species of birds, 15 varieties of fruits, over 75 varieties of flowers and 18 species of mammals. Mukteshwar is also known for the India Veterinary Research Institute established in 1898.
Ranikhet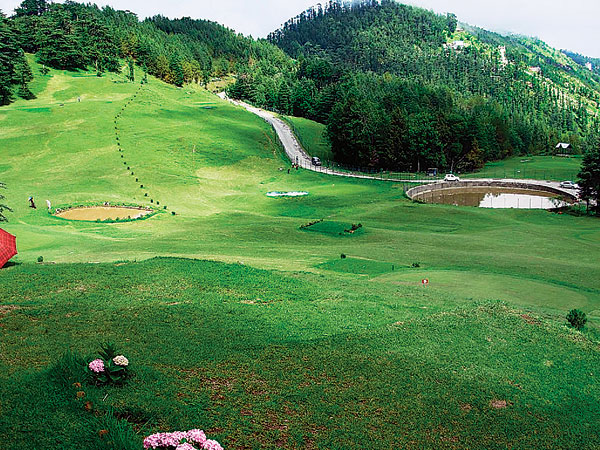 A famous holiday destination, Ranikhet is situated on the lower spurs of the Kumaon Himalayas. It is about 6,000 feet above sea level. The beautiful lansca[pe is loved by holidaymakers for its' beautiful scenery and the panoramic view of the Himalayas. Among the places that you must visit are - Kali temple, Binsar Mahadev temple and the Chaubatia botanical gardens that afre spread over an expanse of 265 acres, and the sprawling, beautifully landscaped golf course.
Nainital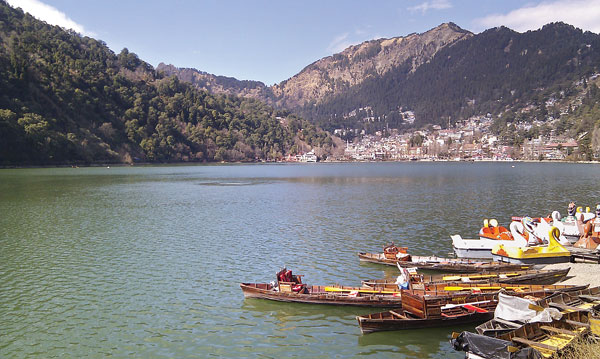 Nainital, named after goddess Naini, this destination is home to many lakes. It is nestled amidst seven hills at an altitude of 1938 metres. Nainital also has a number of points like Snow-View, Tiffin Top & Dorothy Seat, Lariakanta, and the Naini Peak, which offer amazing views. For those who like a bit of boating there's the Naini Lake or at Naukuchiatal. Check out the Tibetan market can offer you some great stuff. The Mall Road has many hotels, shops and restuarants. On the other side is the less crowded Thandi Sadak (road), which is perfect for a leisurely walk. If you have some time on hand while visiting nainital, you could also travel to the famous Jim Corbett National Park, which is around 120 km away and can be reached via Kaladhungi and Ramnagar.