The Zee Jaipur Lit Fest is all set to begin on January 17. The much awaited literature annual festival will go beyond its usual diaspora of books and writers and include an array of events and activities that focus on promoting art and culture - and one such act is international performing artist Colleena Shakti
When one thinks of a literature festival, one assume that there will be talks on subjects that spread across the literary genre.
Of course, there will be a wealth of speakers including, Amartya Sen, Shashi Tharoor, Jhumpa Lahiri, Irrfan Khan, Javed Akhtar, Mary Kom, Prasoon Joshi, Reza Aslan to name a few; but what most people don't realise is that even though the festival is primarily associated with literature, it is so much more. It is a collaborative explosion of art, music and culture.
Many popular and niche music acts like Jaipur Kawa Brass Band, The Kutle Khan Project, Colleena Shakti, Grammy award winning Algerian band Tinariwen and Queen Harish will be performing throughout the course of the festival.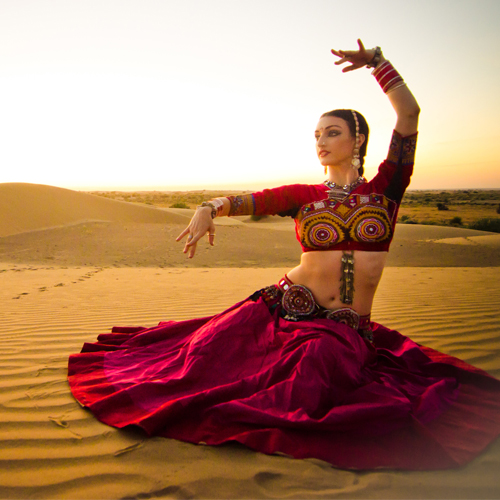 Colleena Shakti in particular caught my eye as the act to look out for. Colleena has dedicated her life to dance since she moved to India to undergo intensive training in Odissi Classical Indian and to research Rajasthani 'Gypsy' dance.
"when I was in studying in the US, I learnt about Odissi classical dance, from then on itself, I wanted to come to India to study. That was when I came to Rajasthan. Before that I did train a little bit with Ballet and Contemporary dance but it wasn't until I started training in Indian Classical Dance that I went into to it completely, now having 13 years of experience with Odissi and Kathak," she narrates.
While Colleena lives in Rajasthan for the most part, she does travel all over the world to perform. So I asked her how she keeps in shape, and how often does she practise. She related that she does spend quite a bit of her time dancing to keep herself on the ball.
"I would say my life is pretty disciplined, I practise for about 5 hours in a day and also do yoga. If I'm doing contemporary, be it for a show or anything else then I would give another five hours to that. There's a lot of travelling for the shows, but on the days that I'm not travelling I do like to stay in touch with dance, so I do spend a good amount of time on it," she explains.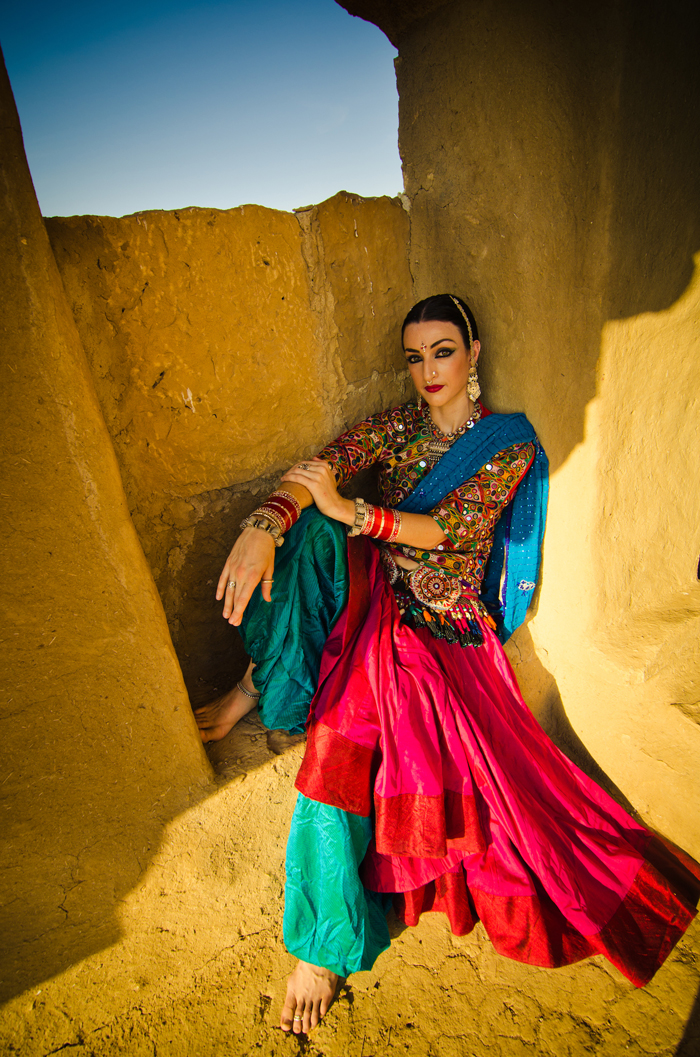 Colleena is trained and a performing professional in Odissi classical dance, Rajastjani dance, Fusion Belly dance and a variety of other styles. Her work with traditional dance focuses on understanding both the movements and cultural context equally, so that the essence of the dance remains vibrant. This beliefs resonate well with her version of the Indian Fusion Belly dance. Colleena fuses together different personalities and histories of the movements while retaining their original beauty.
Colleena has described her system of dance as beginning first and foremost with a foundation of yogic philosophy which is the key to having clear focus and strong movement in dance.
About the changing nature of dance and the art of performing and the growth she's made as a dancer, Colleena had this to say, "I feel like it's constantly being refined. As an artist everything I do is for dance. I eat, sleep and act to feed the dance. I feel that it's a steady climb and new things are always happening with art. I try to create new ways to improve myself and my art."
Colleena is busy touring the world and performing at various festivals dealing with art and culture. So I asked her what's next? Here's what she had to say, "I just want to remain faithful to my training and getting betting better with every performance. I do hope to produce my own shows in the near future, but let's see how that pans out."
Here are some of Colleena's performances;
Colleena at Pushkar Temple Dance Festival 2010
Odissi: Duet Colleena Shakti and Nirod Dehury - Srita Kamala
Temple Dance Festival 2009
Colleena Shakti & Nirod Dehury - Dos Avatar
Colleena is all set to kick off the Zee Jaipur Lit Festival, performing along side a whole slew of artists on the very first day, January 17.
For a look at Colleena's touring schedule over the next year, click here.