Fashion designer Suneet Varma feels that his creativity gets a boost from his passion to learn new things.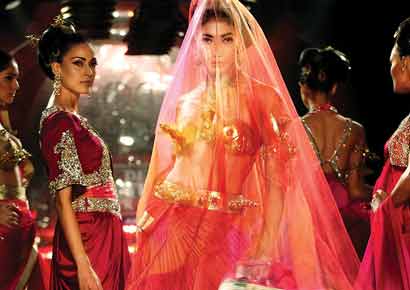 For Suneet Varma, designing comes naturally. And this he credits to his passion for learning and imbibing new concepts and techniques to enhance his creativity. And probably that's why the fashion designer has been successfully involved not just in creating beautiful outfits but associated with a number of other ventures that has got him global recognition. "I may have completed 25 years in the fashion industry but I still feel I am a student. I constantly wish to learn something new and imbibe that in my work; however I am not very tech-savvy and prefer to do everything in my style. It gives me that personalised feeling."
Said to be India's first designer to be approached by an international brand to start a collection in collaboration with them, Suneet has been crafting SV for Leiber bags since their debut in 2009, often with leading personalities and Hollywood stars sashaying them on the red carpet. "I feel very privileged to have had a successful collaboration which has been loved not just by fashion buffs, but also celebrities globally. And that gives me immense energy to deliver better and come up with a better creation each time," says Suneet. The designer's bags have been flaunted by stars like Jennifer Lopez, Sarah Jessica Parker, Catherine Zeta Jones, Mariah Carey, Hillary Swank, to name a few.
Talking about his future plans, the designer adds, "I want to reach out to as many fashion connoisseurs as I can. Also, I want to expand my horizon and do everything that my creativity allows me to — be it designing clothes, bags, shows or even a building. Anything that makes me intrigued and gives me the chance to explore other facets of designing, I am ll game for it."