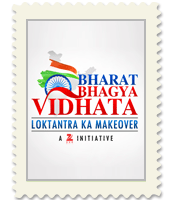 Am I the only woman travelling? Is this a safe place to spend the night alone? Do I need to worry about being scorned and stared at by men? These questions did not daunt her. She wanted to change her 'can'ts' into 'cans' and dreams into plans.

It all started in April 2012, when Hyderabad-based architect, Jai Bharathi read a newspaper article about the GoUnesco challenge. Instituted (in January 2012) by Hyderabad-based Ajay Reddy, this unique challenge requires you to visit all the UNESCO-certified heritage sites in India within a calendar year. The next thing you know, Jai was on a journey that transformed her life—mind, body and soul.

Passion vs Profession
Straddling a six-day work week and planning for the challenge is no child's play. Initially, Jai tried to visit one site every weekend. From Pattadakal, Karnataka (in May) to Mahabalipuram and Puducherry, Tamil Nadu (in June), it was only in September that "I took the challenge seriously," says Jai. After four months and four trips (as part of the challenge), Jai took a 10-day break before she switched jobs and "visited more than 10 sites in those 10 days". She chose to visit sites in North India owing to its geographic proximity and used Google maps to mark all the heritage sites she wanted to visit. With spirit and enthusiasm in her travel kit, Jai completed all the 28 Indian sites and further went on to visit two sites in Nepal.

Experience, as the cliché goes, is the best teacher. And Jai was always open to new experiences. "I have always believed that the best businessmen are the ones who learn by experience, not by gaining degrees at the best B-schools. The manager of Govardhan Hotel, where I was staying in Fatehpur Sikri, told me that he had left his well-paid job at Lonely Planet. He had come back to his hometown with the hope and desire to develop tourism in such small towns," she recalls.

That was not all. When checking out of the hotel, Jai realised that the hotel was preferred by solo female travellers for the safety and comfort it offered. Having travelled to 28 UNESCO-certified heritage sites in India, in nine months, Jai has several memories to share but her trip to the Valley of Flowers occupies the top spot.

"Usually it takes at least six days to visit the valley to and fro, from Delhi. But I was pressed for time and had to complete it in four days," she recalls. "Priceless," is how she fondly describes the view of the pristine land which boasts mythical serenity, after completing several arduous treks.

Woman who Wows
Travelling on a low budget and "always in trains and buses", this solo female backpacker, epitomises the GoUnesco challenge. She has set a benchmark for women, more specifically Indian women, to believe in their dreams and chase them down.

"As Indians, we shouldn't be scared to travel in our own country. I am glad I proved it to everyone. It's just a myth that it's not safe for women to travel alone in India. Precautions are necessary, but that shouldn't deter you from following the path you have chosen," she enunciates.

"Life changed tremendously after I won the challenge. People around me portray me as a role model for their baby girls. Most women in my social and professional circle are now taking steps to move ahead without any fear of suppression by the men in their lives," she says with a sense of pride.

A trailblazer, in her own right, who is still drinking in all the media attention, her victory "has awakened the true traveller in me," she expresses. Completing this challenge not only raised Jai's confidence level but also gave her a new dream to pursue —visiting all the World Heritage sites across the globe.