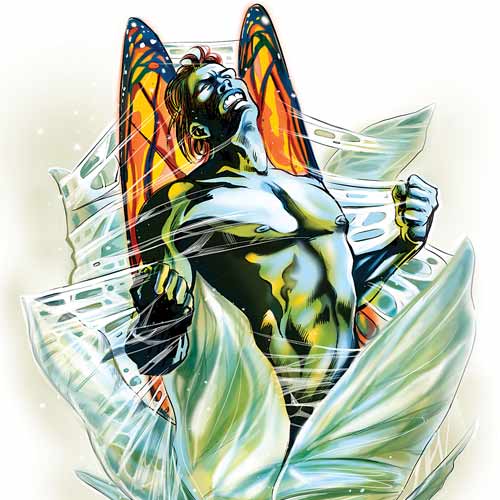 From petty crime and frequent jail sentences to a steady job and relationships where honesty is the leitmotif, Hardev Singh's has been a life of transformation and dramatic change.
A new life — is it possible to acquire one in a single lifetime? To moult, shed the old and acquire a brand new skin?
Ask Hardev Singh, a former inmate of Delhi's Tihar Jail who now holds a steady job in the logistics and supplies division of a company, and he'll tell you that it is possible, that he's done it.
Hardev, 33, was only 20 when he went to jail in 2000. A class eight dropout, he had moved to Delhi from his native Pilibhit in Uttar Pradesh just two years earlier, got a job driving and maintaining trucks at a transport company and even started his own little tyre repair shop when he got into a spat with a boy who had been harassing the daughter of his landlord, a girl he regarded as his sister. One night he woke up to the sound of loud knocks; it was the boy again, he thought, back to get revenge. So he took out a .315 rifle and had it ready as he opened the door, only to find that it was a policeman wanting information on a stolen car. Hardev was arrested on the charge of harming a policeman and given a two-month sentence.
That 65-day stint in prison changed his life. Hardev came out to find that he no longer had his job. A friend of the owner had told him that he ought to be careful about employing a jailbird. And so began a career in petty crime. Taking advantage of his contacts in the transporters' community, especially truck drivers, Hardev would make off with the contents of the containers they were ferrying and sell them. He was arrested many a time and put in jail. It became a routine for about four years, he says.
Until 2004, when his life changed again. A brush with spirituality proved to be a turning point in Hardev's life. During his stint in prison, he'd attended sermons by monks of the Divya Jyoti Jagriti Sansthan, a socio-spiritual organisation that conducts reformation and rehabilitation programmes among prisoners.
"It set me thinking: what is the meaning of life? Is it merely this cycle of harming those who have harmed you? Or is it in seeking happiness and helping others?"
Hardev decided to stick to the straight path. He got a job managing the trucks of a large transporter, one of the many he'd defrauded earlier. "The owner told me that he knew I was aware of all the tricks and so was best placed to catch the thieves. The temptations were great; I could easily have sold off a part of the consignment," he says today, a gentle smile on his face.
Hardev got married and revealed to his intended bride every detail of his past. "I took her to Patiala House Court where a case was on," he says. "She refused to believe me so I showed her the cause list with my name on top."
Hardev worked for the transporter for four years, and then decided to start his own business. But it wasn't easy. He now manages the supply chain of an enterprise started by an NGO; he keeps tabs on raw material, decides on production and also manages the inventories in the stores that have been started to sell agarbattis, aromatic resins and other products. These days he corresponds on email with buyers from around the world — often in English, a language that he's slowly getting the hang of.
It's a good life, this new one.