Discover Bako National Park with Rama Sreekant as she undertakes her first jungle trek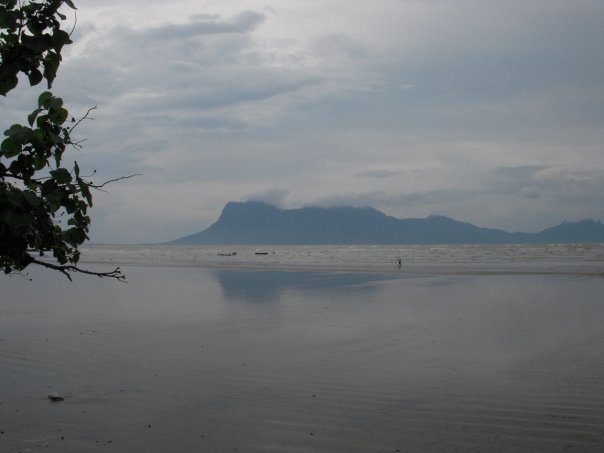 When was the last time I did something for the first time?
When I took a jungle trek at the Bako National Park in Kuching. The journey takes you past beautiful nipah palms, coconut plantations and mangrove swamps. What captures your attention at Bako is the way nature delightfully combines spectacular landscape of steep coastline cliffs, weather-eroded rock formations and wave-beaten sea stacks with abundant flora and fauna, and wildlife.
Snapshots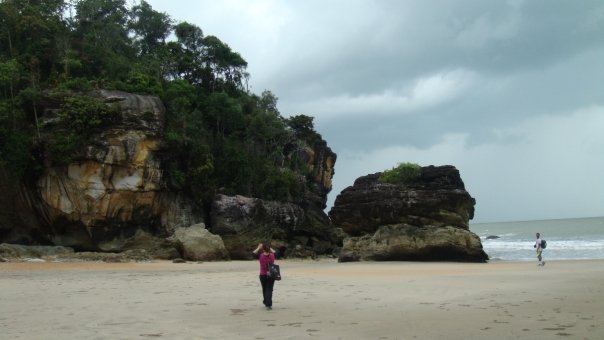 Not only is Bako compact, it's easy to explore. A system of 16 colour-coded walking trails offers full day jungle hikes to gentle strolls. The circular Lintang trail passes through all of Bako's vegetation types from dipterocarp forest, scrub-like padang, swamp forest, mangroves and delicate cliff vegetation. The Telok Delima and Telok Paku trails are the best vantage. The park is a treasure chest of flora and fauna. With its rainforest abundant wildlife, jungle streams, waterfalls, exotic plant life, secluded beaches and trekking trails, Bako offers visitors an excellent introduction to the rainforests of Borneo. Coming from a bustling city like Mumbai to the quietude of Bako, I was thrilled at the wide range of vegetation including the varieties of pitcher plants and wild orchids. The proboscis monkey, only found in Borneo, may be the star of the wildlife show but it has a supporting cast of long-tailed macaque monkeys, usually patrolling the park headquarters, silvered leaf monkeys, monitor lizards and squirrels. Bird watchers are spoiled for choice. More than 150 species have been recorded at Bako, including some rare varieties. The wildlife is most active around dusk and dawn, so an overnight stay is recommended if you want to get as many snapshots of the park's inhabitants as possible. Swimming, beach combing at low tide and sunset watching are popular activities along the sandy bays of the Park.
Best time: is from April through September. Many of the trails have long sections without any shade, so make sure to bring a hat, sunscreen, and plenty of water.
How to get there: Just 37 km by road from Kuching, Bako can be easily visited in a day. The park can be reached by a 20-minute boat ride from Kampung Bako.