A trekking company in Nepal, started by three sisters, is working towards providing women education, and giving tourists a safe travelling experience.
Once upon a time there were three sisters. They grew up in the cooler climes of Darjeeling. Their was a large family — five brothers and their parents. They were very attached to their father, a timber merchant and business man, who believed that the only priority for women was education.
Once he passed away, the bereaved sisters moved out of the country and settled in Nepal. There, they travelled to every little corner of the country, observing and learning the culture. They were shocked at what they saw, especially the state of the women.
Husbands of most of the women were in Indian or other urban areas for work. The women were alone and had the huge responsibility of bringing up their families. They had no access to medical aid, education or basic facilities.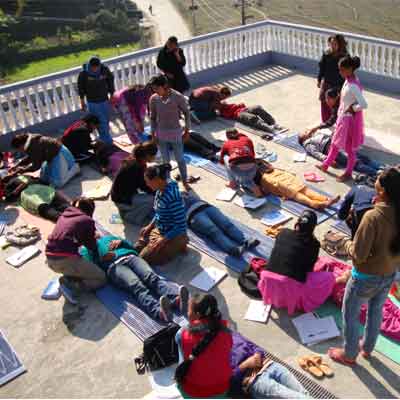 The sisters decided to put their education to better use. In 1994, they started the 3 Sisters Adventure Trekking company. The company was a means to empower such women.
In addition, having heard terrible tales from women travellers about their experiences with male guides, they wanted to provide a better tourist experience to such travellers.
That's when the fairytale hit a road bump.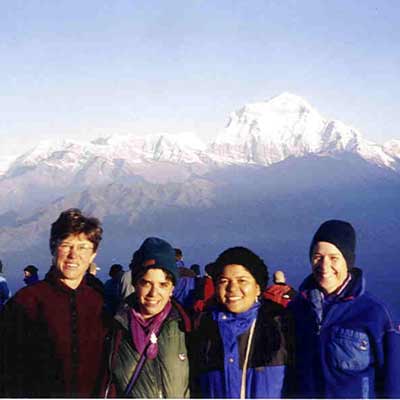 "We started out working as guides but it was bad. No one believed that women could be guides. They would laugh at us. They didn't trust us. People complained we were bringing young women into tourism for the wrong reason. We were migrant women after all," says Lucky Chhetri, 48, one of the three sisters.
Things were so bad that for their initial training they couldn't even muster up the required number of people needed for the course. "We had to persuade the villagers nearby to send their women to reach that required number of ten," she adds.
Chhetri is the voice of the company, the one who responds to emails, answers calls made and generally disseminates information about the company.
The sisters – Lucky, Nicky and Dicky, their family, their trekking company and the training centre is all located in Pokhara, a hilly town, 200 km from Kathmandu.
Chhetri has a soft voice, her sentences are short and unstructured and she laughs often. "We Asian women have that quality," she says. "We are able to bear anything."
And bear they did.
They battled the criticism and the badmouthing. Four years later, they were sure that they were ready, and their business would be a success. 3 Sisters Adventure Trekking company was registered as an NGO.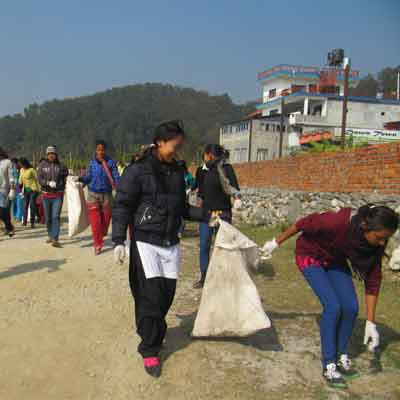 The company offers treks and tours, with women guides and porters, to any place in Nepal and organises trips to Tibet, India and Bhutan. They largely take tourists who can speak English, other languages prove to be a problem with the girl guides, one that is usually overcome by extensive hand gestures.
Their training centre is one that is most talked about by those who know the family. The centre offers free training to girls – it starts at one month, moves on to an apprenticeship, then to actual field work before they earn the tag of guides.
Those who show aptitude are given the chance to learn rock climbing and ice climbing. Girls who come from rural areas are offered free hostel facility for six months.
The three sisters have trained over 2,000 girls, many of whom have gone on to start their own travel companies, home stays and other tourist companies. The company employs 150 staffers.
Chhetri is happy with what she calls her "international profession". "It's a constant learning process," she says.
The three sisters haven't married. They didn't feel the need to. Initially their attention was focussed on their education, then supporting their parents and then their career.
"We have many nieces and nephews. They are our children. Besides, we have an extended family. All the girls who come and live and train with us. We are happy with that."