From mildly strange to outright bizarre, imagination is the only limitation when it comes to funky and unusual furniture options. Shweta Shridhar looks at exclusive furniture ideas that would surely be conversation pieces at your next party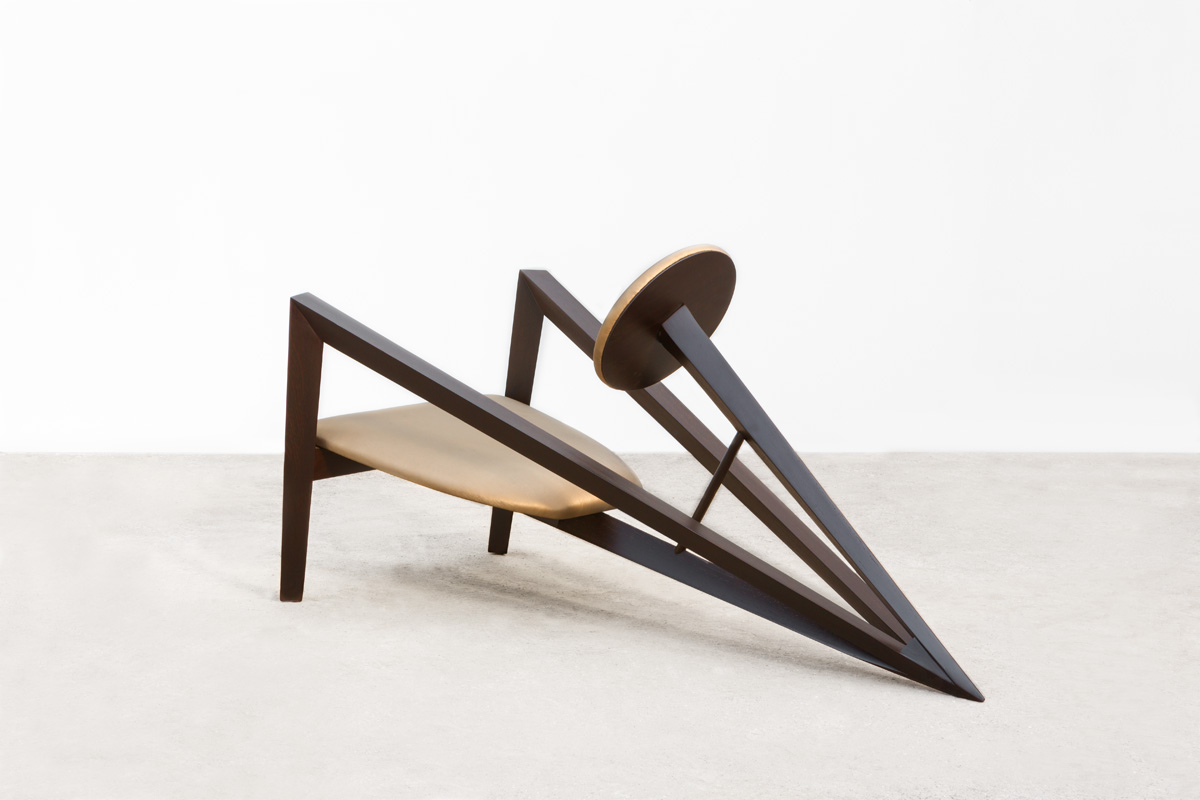 Contemporary, classic, minimalistic, rustic, deconstructed, futuristic are oft used terms in furniture designs. But what truly defines a space is the melange of effortless style, timeless appeal and a bit of funk.
Trend Seaters
As home décor trends across the world have started making a shift in look and feel, designers are creating pieces to blend fluidity, functionality and funkiness in a way that set them as eye-catching and desirable. According to Punam Kalra, designer and owner of I'm Centre for Applied Arts, "Furniture trends for 2014 combine classic and modern looks with different materials and concepts. The foundation is more relaxed, comfortable, classic and modest, decked with minor changes, stylish furniture, and bold ornaments. This, combined with straight but well-detailed lines, imposing backdrops, combination of different materials and techniques make the final look work well".
Distinctive Designs
From gracious to outlandish and everything-in-between, clients are now open to redesigning their space to reflect abstractness in the midst of tangibility. The Trumpet Chair by Red, Blue & Yellow is a contemporary interpretation of the famous musical instrument. The oblong form, created in solid Burma teak wood is intriguing and congenial. This piece has been crafted to literally create music in design. An excellent concept made of impeccable quality at a price that makes it worth the grab, make the furniture at Red, Blue & Yellow just what your ego ordered.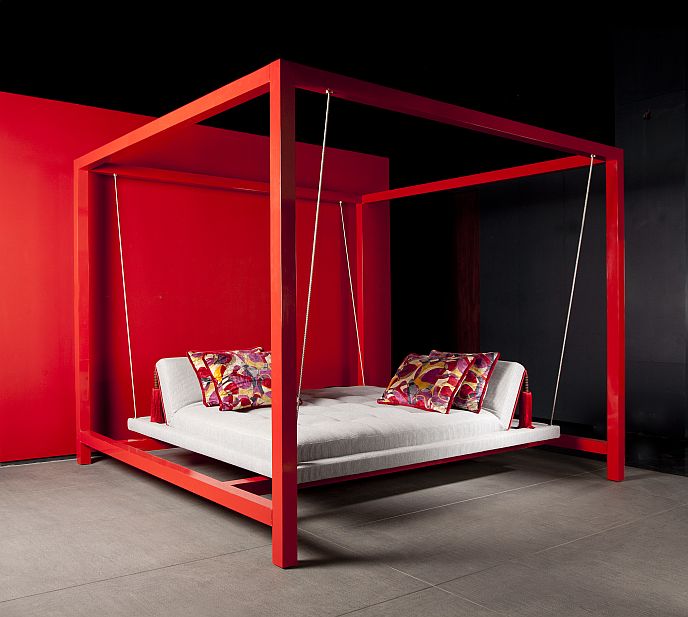 Inspired by the amorous couple, Radha and Krishna, the Jhoola Bed designed by Pinakin brings with it a spirit of playfulness. "A bed that swings and can be placed in any indoor verandah or a large atrium space, it is not just based on form, functionality and ergonomics but also on the principles of engineering. The bed's unique design makes it an eye catcher," states Pinakin Patel, renowned designer and owner of Pinakin. The bed, made from a mild steel (MS) steel frame, is suspended by SS wires of high gauge thickness to bear the weight. It is designed to have informal conversations, sitting across each other or next to each other.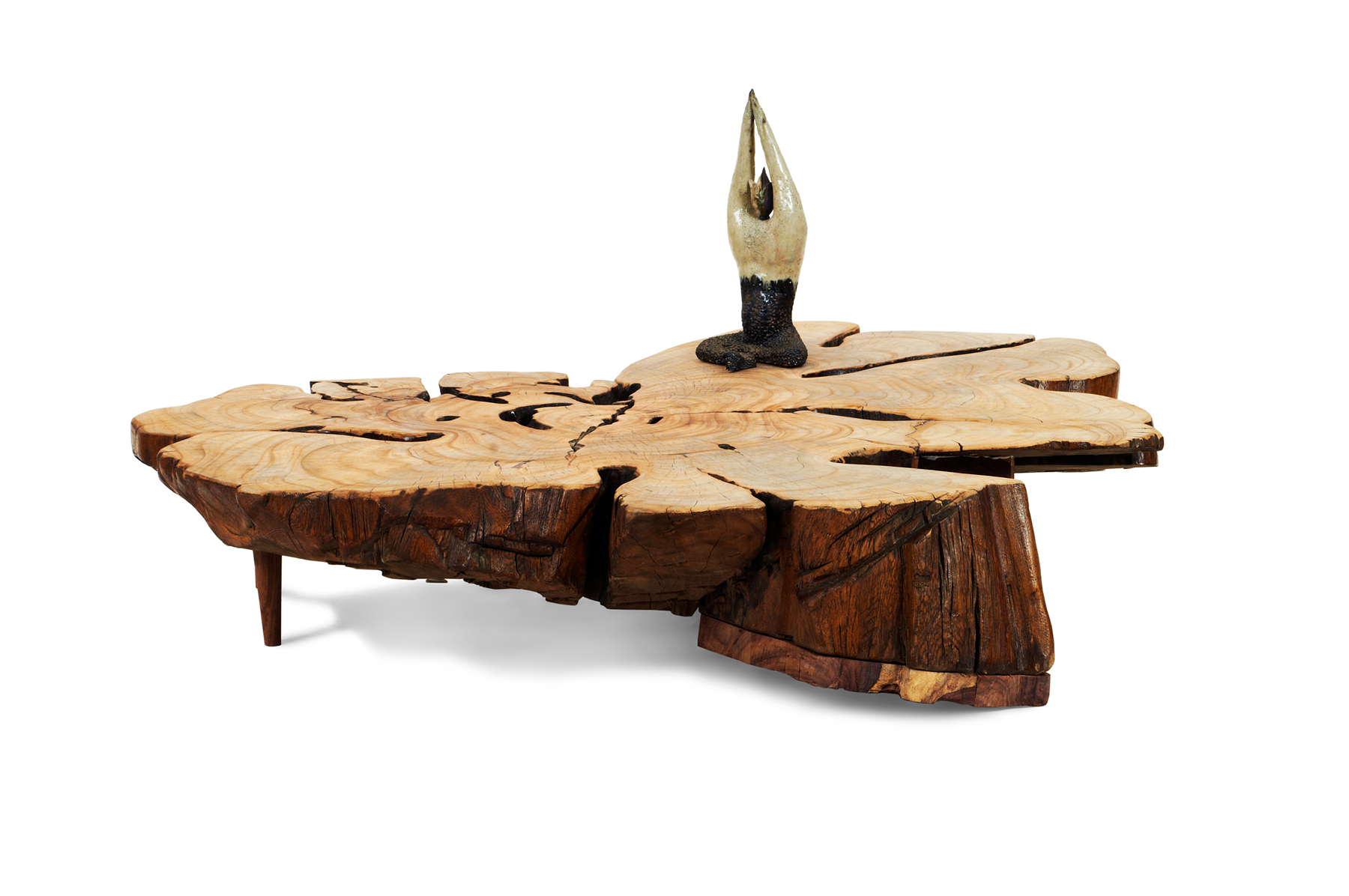 Multi-functionality with a trendy feel is Punam Kalra's design USP. The unusual pattern of her multi-usage table, made of natural solid wenge wood, lends it a futuristic character. "It's a center table where the emphasis was in maintaining its raw beauty. The finishing has been done in such a manner that all natural cracks, surface, imperfections, discolorations etc. have actually been enhanced. The only addition was the tiny tapering legs to balance the form and to make it more usable," explains Punam.
Funk Inspired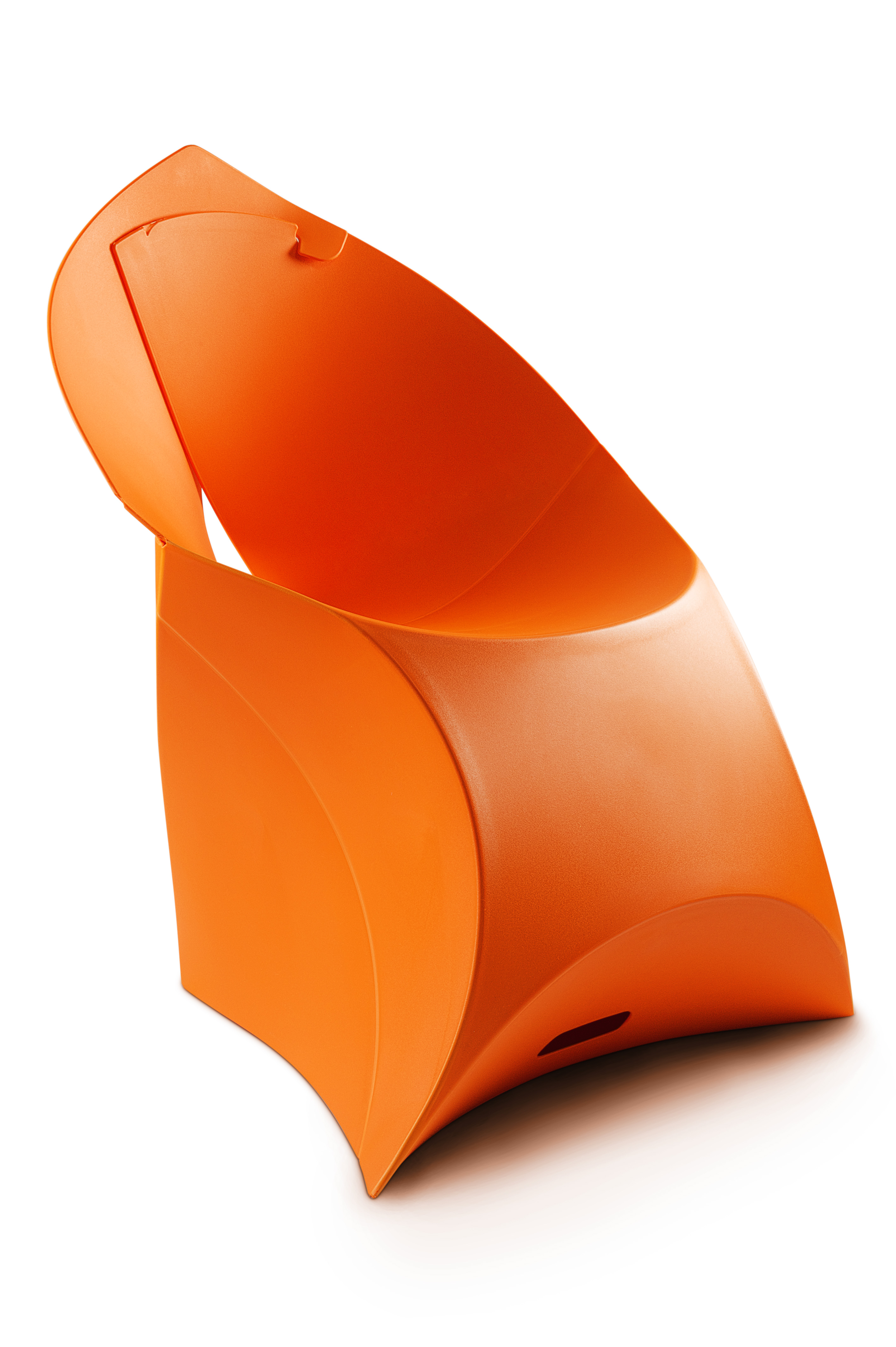 The Flux chair, designed by Douwe Jacobs & Tom Schoutent, which is inspired by origami, is the only plastic chair that unfolds into an envelope. The material used to make this funky chair is Polypropylene, which is weather-proof and recyclable.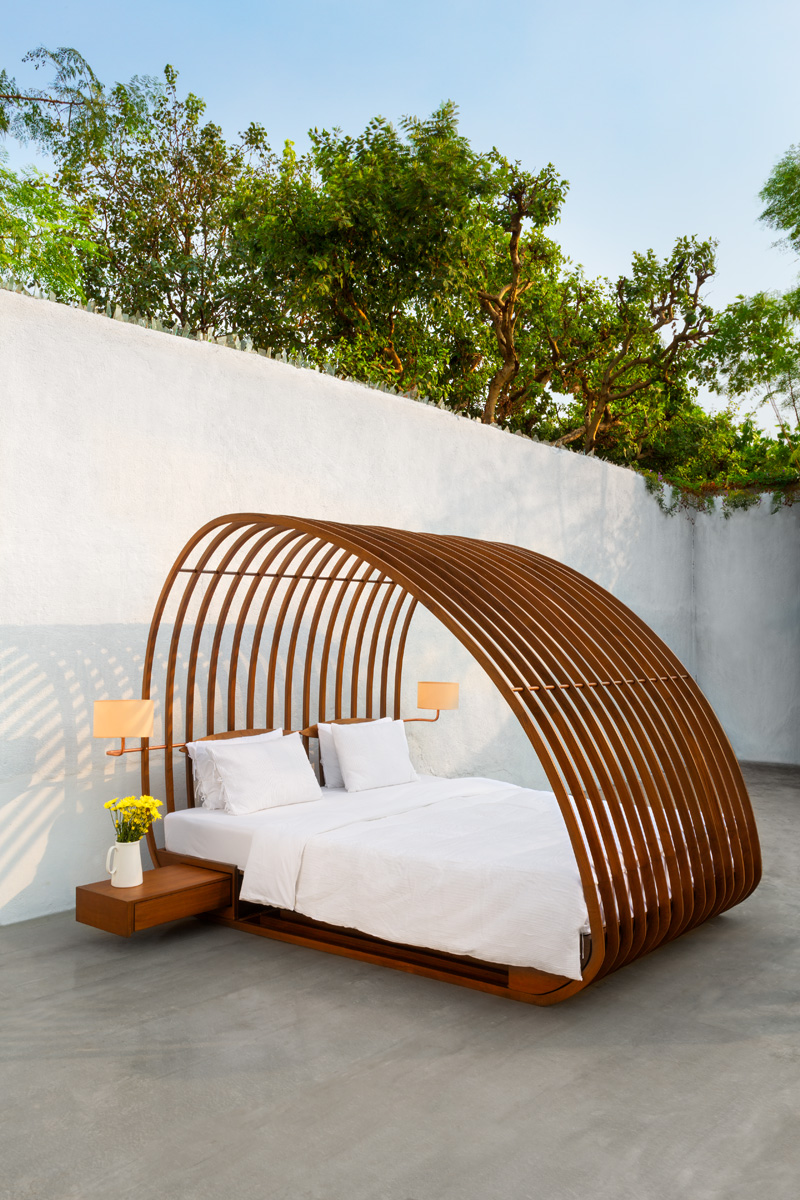 Eclipsed by the outside and enclosed within an ingenious lair, with shadows of light peering through its erect passages through the day, the Drey, by Red, Blue & Yellow, in its uniqueness and creativity revolutionizes the concept of horizontal recreation. To be awake but still lost in a dream, the Drey invokes a dramatic experience both from the outside and within.
Pic 2: Jhoola Bed by Pinakin
Pic 3: Punam Kalra's multiusage table
Pic 4: The Flux chair
Pic 5: The Drey