Here's how airlines have tried to entertain their passengers
Mid air celebrations may raise a few eyebrows, but airlines are keen to try them to please their passengers. The popularity of flash mobs resulted in airlines trying this trick. Some passengers enjoy the experience, while others think of it as a nuisance. However, airlines think that these kind of gimicks will help boost their sales and add to their loyal customer base. You are likely to wonder about the possibilities of holding a mass activity in the confined space of an aircraft. But airlines have come up with some innovative concept. Read on to know more
Bura Na Mano, Holi Hai: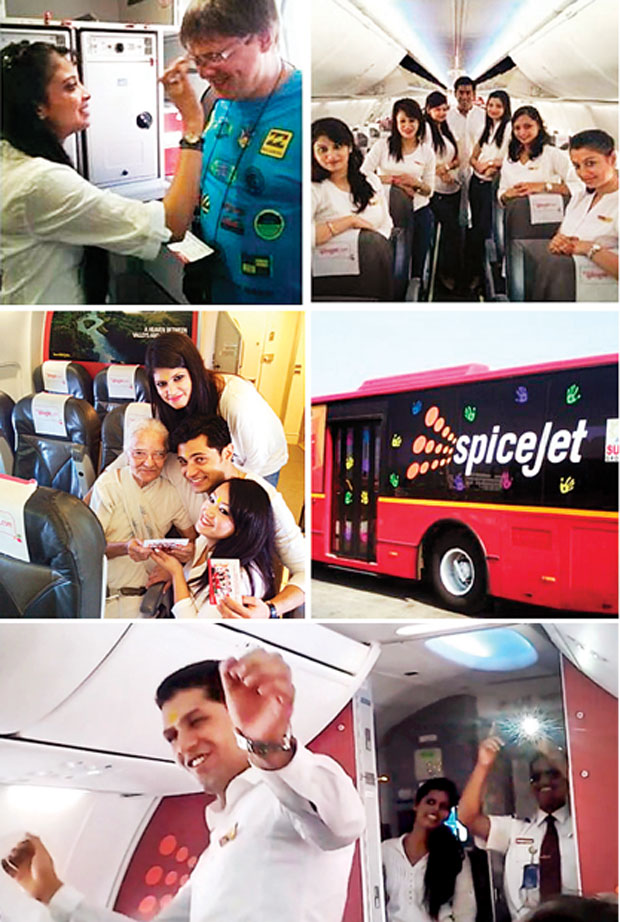 SpiceJet's holi midair Holi celebrations with a performance by the crew on Balam Pichkari from the Ranbir kapoor-Deepika Padukone starrer Yeh Jawaani Hai Deewani didn't go down well with the Directorate General of Civil Aviation. The airline, on March 17, ran eight special flights with extra cabin crew onboard to do a 2.5-minute jig on the occasion of Holi. The technicalities of the issue may be another matter, but this isn't the first time an airline come up with an innovative concept to entertain their passengers.
Republic Day Dance: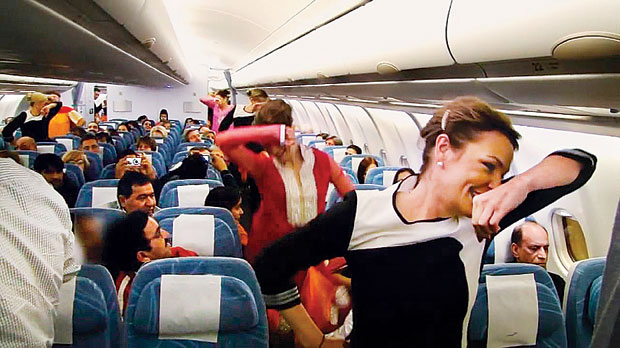 Finnair paid a tribute to India on Republic Day in 2012 with a Bollywood song and dance routine. The passengers of Finnair Flight AY201 from Helsinki to New Delhi on January 17 were surprised when the aisles were filled with women in colourful dress. They danced to the number Om Shanti Om number from the Om Shanti Om. Now, we don't know what they chose this particular track that had nothing to do with Republic Day or patriotism or India, but it made for an entertaining performance for the passengers.
FASHION TAKES A FLIGHT: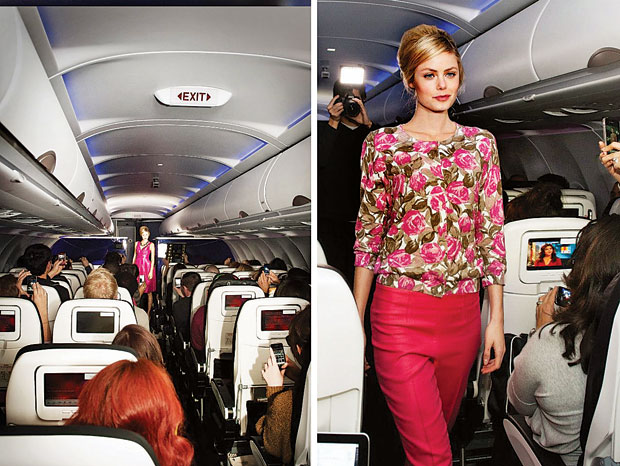 Virgin America gave their passengers a unique experience when they turned their gangway into a ramp for a mid-air fashion show in 2012. Banana Republic partnered with Virgin America for an in-flight fashion show. Passengers aboard Virgin America Flight 407 viewed four looks from the Bana Republic Mad Men collection at 35,000 feet. The cabin crew made space for models to walk the ramp even as passengers tried to come to terms with the spectacle that took them by surprise. Of course, eeryone enjoyed the show. The video of the fashion show, which went viral, showed men ogling at the female models while women ranked the guys.
RAPPER ON BOARD: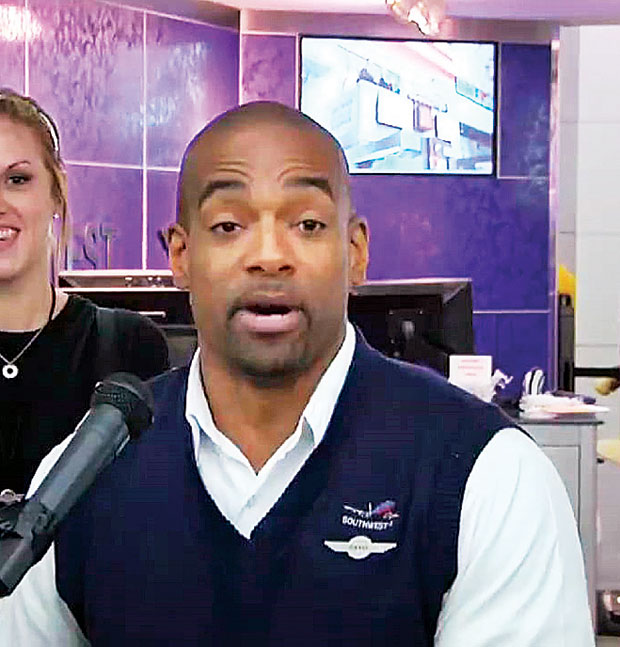 Many people either make a face or don't really bother to listen to the safety instructions that are read out when a flight is about to take of. But if the person reading the safety measures is David Holmes, a Southwest Airlines flight attendant in the US, tehn it's a different story altogether. David raps his way through the safety instructions and has the passengers clapping and cheering for him. David's rap was first recorded by a passenger, who took his permission before uploading it online. Within two days the video has 2000 hits.
BODY BASIC:
VietJet Air, a budget Vietnamese airline, entertained it's passengers with a "Hawaiian Dance Performance" featuring beautiful bikini-clad girls in 2012. The airline even allowed passengers to film the show. The Civil Aviation Administration of Vietnam (CAAV) inflicted a fine of VND 20 million (Vietnamese Dong) to VietJet Air (VJA) for this show.
THE FAKE VIDEO: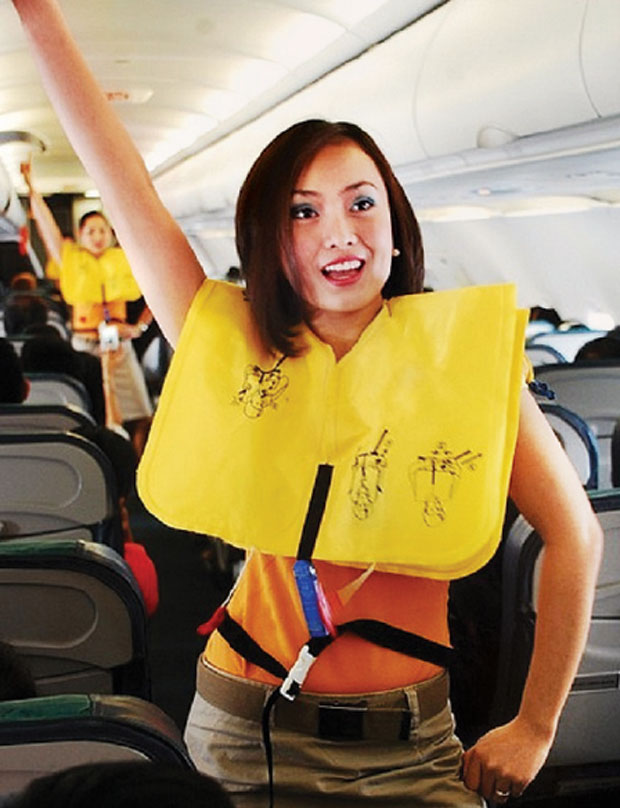 A few years ago, a viedo went viral that had cabin crew of Cebu Pacific grooving while safety instructions were being read out. The cabin crew showed how to use seat belts and life jackets, while dancing to pop hits California Gurls and Just Dance. It was said that the performance was posted online by a passenger. However, it was soon realised that the video was fake.