Zumba Master Trainer, Sucheta Pal, tells Priyanka Bhatt
The first thing you notice about Sucheta Pal, is the explosion of eye-popping colours—a neon t-back, fuschia and purple kicks, aquamarine eyeliner. The vigorous Zumba class she just taught doesn't seem to have tired her out one bit. Zumbastic, don't you think?
Zumba, a dance form turned exercise routine, has a tendency to draw out the more colourful side of people. Sucheta, for instance, is an electronic engineer, who worked as a business analyst for five years. She switched professions at 26, the age when people switch jobs. As she tells me, ''I quit my job to pursue dancing, and randomly came across Zumba. I found that unlike other workouts, this was much more fun. It's a fitness form where you don't judge anyone by their size. Your instructor smiles at you; and it encourages you to dance even more! This is a way better experience than just running a treadmill everyday whilst watching TV, something that bores you, after a point".
Her destiny took her to the US where she was a Zumba trainer for three years. And now she's a cerified trainer for Zumba, Aqua Zumba, Zumba Gold, Zumba Toning, Zumba Sentao and Zumba Step. Sucheta tells me that she's the only ZES (Zumba Education Specialist), or Master trainer from India, among the 140 all over the world at Zumba Fitness LLC. As a ZES, Sucheta travels all over the globe, training and licensing people to teach Zumba. But perhaps, more exciting is her XBOX 360 avataar. You can actually do the zumba with Sucheta, in the privacy of your own home.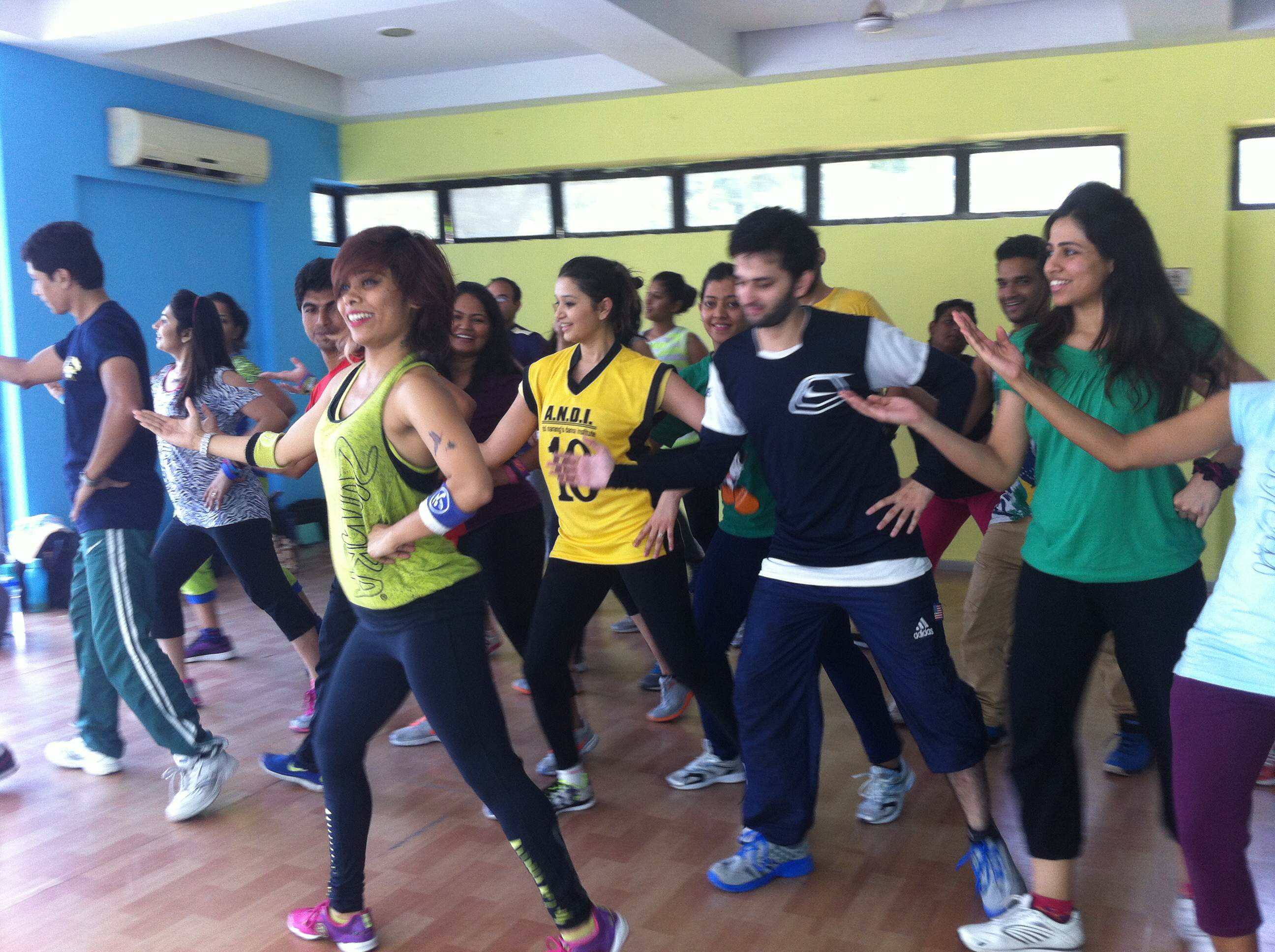 Of course, she loves dancing, but the job is undeniably taxing. So, how does she manage her personal life? ''It's exhausting when you're training continuously. I barely get time to spend with my husband. In fact, he has joined a Facebook group of 'Zumba neglected husbands'. But, when it really matters, he's been my hugest support, especially during the last for years when I officially became a Zumba instructor"
According to her, more and more women are taking up Zumba, to tone their bodies and also as a career option. When a woman crosses 30, her body tends to slow down. Zumba is just the motivation to keep your body energised. ''Zumba works holistically, for people of every age and body type,'' Sucheta tells me.
"Aqua Zumba is in more demand than ground Zumba," says Sucheta. "This is because people don't sweat in water. Aqua Zumba is where two forces—gravity and buoyancy—act on you without tiring you out while dancing. People working out in water will not feel exausted until they get out. This makes them want to work out more and they shed calories more easily. Also, it's way more fun!" says Sucheta.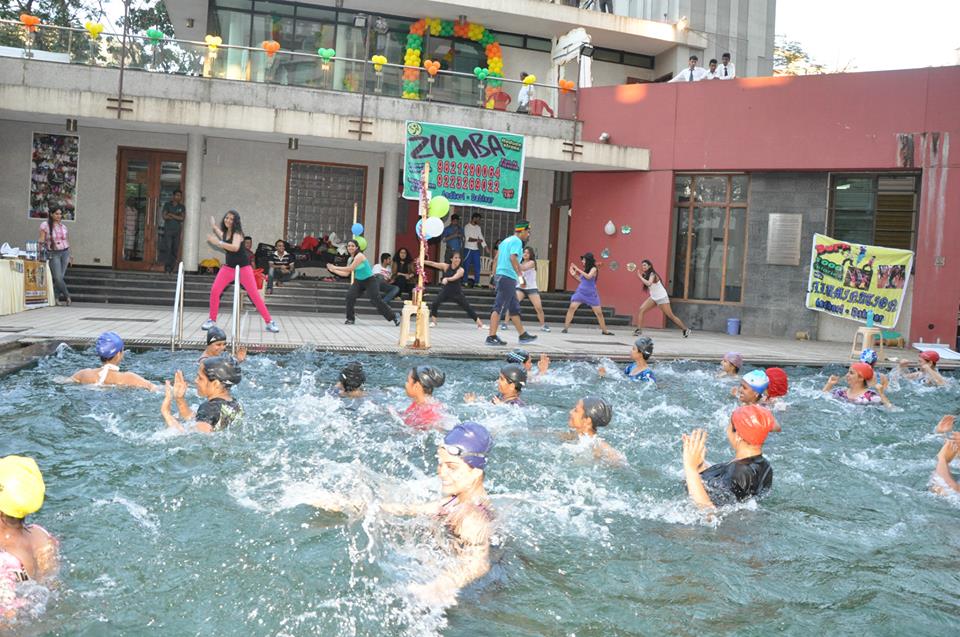 Above: A class of Aqua Zumba with trainer Sanjeev Khiara of 'Zumba with Illumination' in a 90 minute pool party. Image Credit: Sanjeev Khiara
What's your Zumba Quotient?
Of the many forms of zumba, the four listed below are by far the most popular.
Aqua Zumba: A 'pool party' where the zumba formula meets traditional aqua techniques. Sheds calories faster than any zumba technique.
Zumba Toning: Zumba done with weights, and of course music. It helps in body sculpting and muscle strenghtening.
Zumba Sentao: Zumba done with chair. Choreographed carefully, this routine is more intense and involves lot of inner strength and focus.
Zumba Step: This workout regime focuses on the lower body and strengthens your legs and gluteal muscles. It uses the techinques of step aerobics and a special platform.