Here is a list of fresh new restaurants and pubs to flock to this weekend.
Here is a list of fresh new restaurants and pubs to flock to this weekend. You might be amazed, dearies or want to cool off the summer, or simply dip some bread in tea for the good ol' times! Read on to know what to try this weekend:
For the dearies!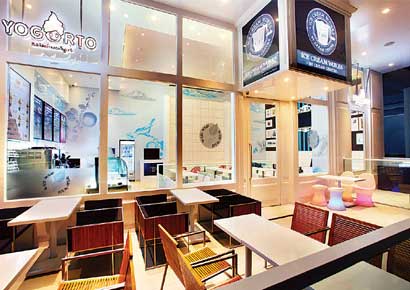 The Barking Deer is fresh on the must-go to list. This one is huge – 4,000 sq ft with split level space, however, this very space will also be used as the city's first brewpub by April (hopefully). The pub derives it's name from a species of deer native to India.
The all-day restaurant boasts of a menu of domestic and imported beers, wines and spirits. While the food menu comprises soups, salads, sandwiches and mains such as features seafood chowder; grilled chicken in Earl Grey, grilled ham and cheese sandwich; ricotta, spinach and mushroom crepe; and cheese Madras chilli risotto with grilled fennel and lime. The pricing range from `225 for bar snacks to `650 for mains, but doesn't include taxes. So head on, to try some interesting cuisine.
Cool summers!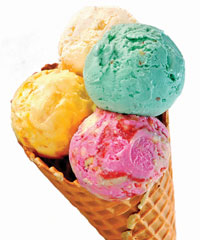 If you can eat ice cream for breakfast, lunch and dinner, then there is news for you. Ice Cream Works most of us are now familiar is an offering from Cream Centre has now opened at Phoenix Market City in Kurla. The menu is innovative as they also have ice cream-based desserts like ice cream sandwiches and cakes. Their signature menu includes Calcutta meetha paan, Prince of dry fruits, Double strawberry chocolate chip and more. Get on, there is lots to try this summer.
Tummy-fulls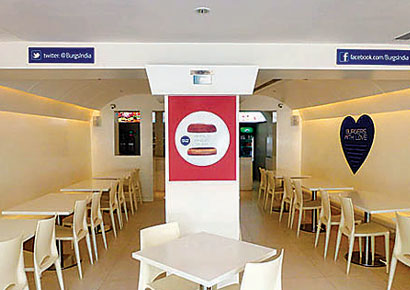 When Burgs shut shop near National College Bandra, there were heartbreaks and aches. But hope prevails as they have started a new outing at Carter Road, Bandra. The menu has interesting burgers such as BBQ chicken, Creole chicken, and chicken peri peri, and beef with mushroom sauce and more. So head on for a delicious meal.
Bread lovers
The Baker's Dozen is an artisan bakery, started by Aditi Handa, who learned the art of bread making from the International Culinary Centre in New York, her husband Sneh Jain and her brother Siddharth. They believe that bread in India has always been associated with the white loaf bread which is easily available but not very edible.
After intense research, they discovered the different types of breads, crusts and crumb texture and decided to set down in the city. The team puts a lot of effort in not just making the bread but also packing it effectively. The bread should be consumed within two days and the kitchen is functional from the wee hours of the morning to 2pm everyday. Situated in Wadala, they deliver in Worli, Mahalaxmi, Prabhadevi, Lower Parel, Dadar, Mahim, Matunga, Parel, Wadala (W), Lalbaug and Sewree.