Director of play Nirbhaya-Breaking the Silence, Yael Farber and actor Poorna Jagannathan speak about the journey so far, why violence against women is embedded through traditions which seek to suppress women and theatre's impact in creating awareness about prejudices inflicted on women.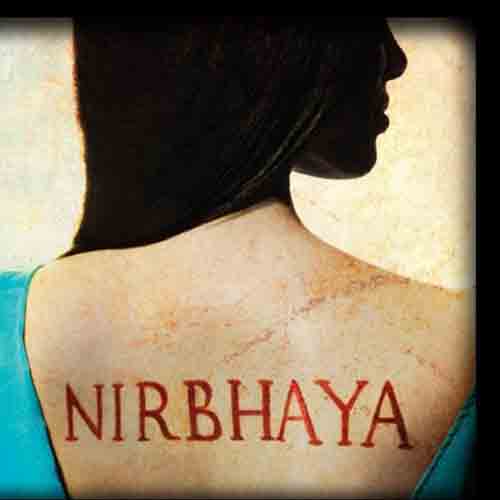 "Theatre can play an important role in helping women speak up against sex violence, which has now reached epidemic levels globally," says acclaimed playwright and director Yael Farber whose award-winning play 'Nirbhaya' received rave reviews after its premiere in Mumbai. The South African-origin director, who now lives in Montreal brought the play "Nirbhaya-Breaking the Silence" based on the December 16 bus gangrape incident in 2012 to India. Now, the team wants to increase the number of shows and spread the message far and wide about violence against women in various forms. The seven-member cast stars five women, including "Delhi Belly" actress Poorna Jagannathan, TV actor Priyanka Bose, celebrity hairstylist Sapna Bhavnani and acid attack survivor Sneha Jawale, all of whom narrate their personal experiences about sexual and gender based violence.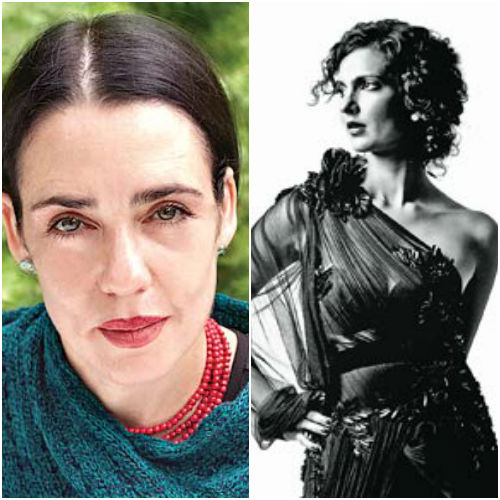 The play 'Nirbhaya' based on the horrific gangrape incident of a 23-year-old paramedical student in Delhi is making waves for bringing the issue of rising crimes against women to center stage. What message do you want people to take back after watching the play?
Yael Farber: Nirbhaya as most of us know, is based on the true incident of a gang rape in Delhi and how the death of this young woman affected the lives of countless individuals - including five women in the cast of this show, all survivors of sexual violence, who tell their own stories as a way of breaking their silence. Nirbhaya can broadly be described as a testimonial piece of theatre. With the rape and death of Nirbhaya as the central "inciting incident" - this is a voyage into the realm of personal testimonies culled from the performers.
In the wake of Nirbhaya's death, the streets of India rose in waves of protest. This young woman's death blazed through an endemic numbness concerning sexual violence and somehow penetrated deep into the personal realm for countless people. Nirbhaya weaves the true narratives of its performers around that terrible night, as a way to continue the courage people found in those days after her death to shatter the shame based cone of silence that has for so long prevented sexual violence - despite staggering statistics - from entering the public discourse.
Nirbhaya's death was - for many - a point of no return. But we know that the flames of righteous rage can burn out quickly in this saturated world.
This production is a way of pushing forward with the sense of empowerment women and men found to push against the silence so long enforced on survivors of sexual and gender-based violence. By offering their personal testimonies, we come to understand how the unspeakable suffering of that young woman was a night made possible by an entire system that enables perpetrators and protects them from any real accountability. The events around December 16th 2012 are woven together in this show, to allow us a way to grapple with the staggering cruelty and frequency of such violence - not only in India but around the world.
This production is an unflinching gaze at how we have all allowed sexual violence to continue unabated is our different cultures due to implicit paradigms. Beyond the darkness, however - Nirbhaya bears powerful witness to the human spirit's extraordinary capacity for survival & redemption. And the incredible and enduring power of women (and men) who survive, who rise beyond such violence and violations.
Nirbhaya moves, inspires and speaks for enduring change. It is an invitation to witness these performers tell Nirbhaya's story and honour her by breaking their silence - thereby inspiring you to break yours.
All the artists in the play have shared their real-life experiences through the narrative description. How were they selected?
Yael Farber: We posted on social media seeking out for survivors of sexual violence who were willing to speak, grew up in India and were ideally performers to come forward. From there it was a case of selecting which stories needed to be heard most and creating a representative piece that covered the range of sexual violence. Ankur Vikal and Japjit Kaur play roles in the actual events of Nirbhaya's attack and death. In both these actors, I needed to find very special performers.
Ankur encapsulates all the shades of masculine manifestation. This needs great courage and skill. The person playing Nirbhaya needed a delicacy and integrity and a voice from god. She never speaks - but sings softly - provoking memory, pain, and love. In Japjit, I found this unique combination.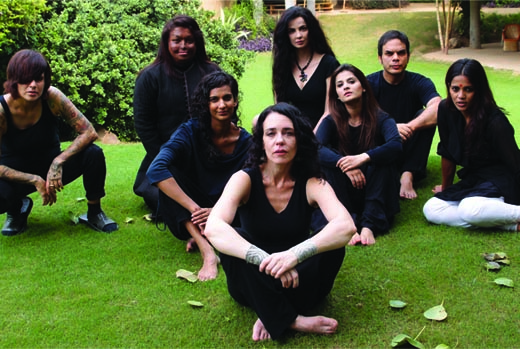 How did you come up with the narrative where key artists would share their experiences on-stage? What was their reaction?
Poorna Jagannathan: Yael was very clear about the direction she wanted to take the play in. I had put together a month long workshop in February where Yael came down to explore what a play might look like. We looked at many options and spoke to many people. We travelled the city widely just to start understanding what would be the most powerful thing to put out there and create. Yael left india and called me from the United Kingdom, where she was opening her other play. She had a very clear idea of what she wanted:
She wanted that the truth be told on sexual violence and for that to happen, we must lift the veil of silence that shrouds it. We put out a casting call on Facebook asking survivors of sexual violence to step forward, it was "time to talk". People who answered that casting call were were ready to speak and knew that they had a story to tell. The process of uncovering our stories, our past was a long, delicate process.
Yael worked through dreams, triggered memories, made us bring music and rituals into the room. When I look back at that time last june when we started building the play, it was magical. but very hard. Yael gathered the stories during the day and wrote through the nights.
The tickets in Mumbai have been sold out. Do you intend to have more shows soon?
Poorna Jagannathan: Absolutely. Now that we know that the response has been overwhelming and people are hungry to engage in this dialogue, we are already planning our next tour, which will hopefully include more cities. But right now, we are looking forward to Delhi and then Bangalore where we have sold-out houses as well.

How do you think we can tackle the issue of crimes against women in a patriarchal society?
Yael Farber: We are theatre makers and our means is to tell stories. These stories are true testimonies and actual events. Our purpose is to expose the truth. We believe this is the start to dismantling patriarchy that has such deep and ancient roots. Any system of oppression has to be based on a series of myths and untruths told to the oppressed to keep them silent. Shame is a very powerful silencing device. Until people begin to tear away that silence and speak up - the myths, the lies will persist.
The idea that a sexual violence victim / survivor is the one who must carry the shame… is an insidious and malignant lie! It is the perpetrator's shame and loss of honour and not the innocent upon whom such violence is imposed. Shattering these lies is a start to dismantling any society that asks almost zero accountability from its perpetrators and lays all blame and shame at the door of the one who has been violated. Lets begin there. Lets begin to tell the truth.
Let's hear our children when they say they have been touched inappropriately - not silence them for fear of stigmas and societal shame. Lets create a context in which perpetrators would incur the consequences of their actions - not be protected by our silence. By people claiming the events that have happened as the truth - rather than covering these facts for fear of being shamed… we begin to dismantle the walls that hold us all imprisoned.
'Every society is known by the way it treats its women' is a quote by author Catherine Rubin Kermorgant who travelled to India and wrote a book on the plight of devadasis who were forced into prostitution under the aegis of religion. Do you think that religion and culture play a strong role in prejudices against women?
Yael Farber: Undoubtedly. As Letty Cottin Pogrebin said: 'when men are oppressed, it's a tragedy. When women are oppressed, it's tradition'. Patriarchy - though posing as tradition - is oppression. Keeping women economically dependent upon their husbands or fathers through tradition renders them helpless to escape their circumstances. What we have been taught is that tradition is the voice of god and thus a necessary societal limitation - is in fact quite simply oppression.
I am often amazed to witness societies that have fought off the most brutal oppressions - but the standards are somehow not applicable when it comes to the liberation of the women within that society. And if the western cultures believe themselves excused from these hypocrisies - they would be dangerously mistaken. The scriptures of the west are no exception in their implicit patriarchy and how this has been used to justify the oppression of women. Wall street is run by middle aged white men. It always comes down to independence. We are more frightened of being "shamed" than we are hopeful of being free!
The case of crimes against women has increased globally. Was Nirbhaya's incident a trigger for people to wake up and demand a change in the system?
Poorna Jagannathan: It's so hard to sit here and hypothesize about why Nirbhaya's rape and death was a tipping point for this nation, for the world and for me. Every fiber of my being echoed what everyone else was feeling, "Enough is enough."
Like many women, I've experienced my share of sexual violence and chose to stay silent about almost all of it. But when that young woman stepped on that bus, things changed for me. I realized the silences that I had kept and that we keep as a society make us deeply complicit in manifesting this sort of violence. What happened on that bus wasn't an anomaly- it was the explosive culmination of something that happens to women everyday – we get touched, groped, molested, abused on almost a daily basis. But, because we keep silent about it all, we actually contribute to creating a culture of unaccountability.
Though the Nirbhaya incident created awareness about social intolerance towards gender crimes, there was conservative backlash as well and moral policing came to the forefront. Khap panchayats started blaming western culture and started imposing policies on women? How disturbing is this trend?
Yael Farber: Always - those who are frightened or outright enemies of our freedom - will tell us that what we brought violence upon ourselves. This is true in every culture.
This is why sexual violence is the only crime in which the victim is considered responsible for their own assault. If my wallet is stolen - people do not question why I left the house with money. Once you have convinced any group of people (be it a certain race, class or gender) that they can avoid danger to themselves by following the rules and are therefore responsible for any violence upon them - you can then dictate every aspect of their lives and hold them responsible for engaging risk if they attempt to claim any independence or freedom.
Always, the conservatives will come out of the woodwork in the aftermath of a violent crime - to declare the victim responsible for engaging risk. They use these opportunities to control us through fear. It is our responsibility - across the world - to demand a society that demands accountability from the perpetrator - and not the victim!
What next after Nirbhaya play? What are your future plans?
Poorna Jagannathan: My next long term project is to work to try to integrate a gender equality curriculum in schools and teach sexual health to children as young as 5. There are some people working in this field I would love to partner with. Schools have the unique ability to create a safe space for a child. Over the next few months however, I shoot "Criminal Justice" IN New York City which is an HBO series with Robert de Niro.
Yael Farber: I have several new projects in the works. Up next - I will be directing THE CRUCIBLE for the Old Vic in London. That play is a beautiful example of how we attempt to control one another - and the deadly results this can yield.