India is a land rich in everything from a unique coastline to rugged peaks. So whether north, south, east or west, it might be worth your while to try out some of these 'rarely' visited places.
Auroville
Location: Pondicherry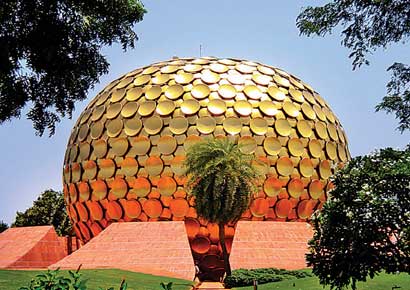 Auroville is a small 'experimental' township located near Pondicherry. This place has a blend of French and Indian cultures, established as it was by the French spiritualist Mirra Alfassa. Widely known as 'The Mother' Mirra was a disciple of Sri Aurobindo. Some of the popular attractions in Auroville are the gold-plated Matrimandir and Auroville Beach.
Auroville was built as a vision of human unity. The Mother said in her first public address concerning the location, "Auroville is meant to be a universal town where men and women of all countries are able to live in peace and progressive harmony, above all creeds, politics and nationalities. The purpose of Auroville is to realise human unity". The Government of India has endorsed the township, and UNESCO has also endorsed it inviting the member-states to participate in the development of the place. Today it has a population of just a few thousands who hail from nearly over 40 nationalities.
Lahaul and Spiti
Location: Himachal Pradesh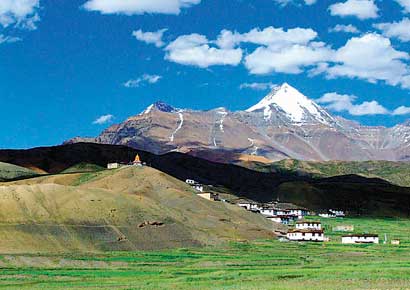 A sparsely populated region, Lahaul and Spiti in Himachal Pradesh is located on the southern side of Ladakh. The surrounding climate, towering mountain ranges, Buddhist monasteries and outstanding scenic beauty make this a super place to visit. The best time to be in Lahaul is during summer — from mid May to mid October. Spiti, however, is an almost all-weather place. If you're there then a major attraction in Spiti is the Pin Valley National Park, at a height of 12,000 ft above sea level, home to rare birds in summer.
Tawang hill station
Location: Arunachal Pradesh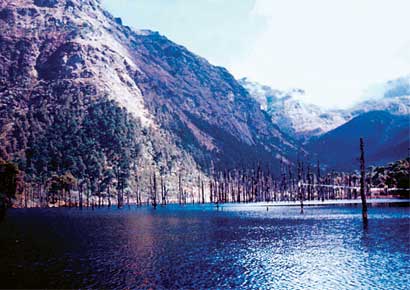 Tawang, one of the most scenic hill stations in Arunachal Pradesh, lies at an altitude of about 8,757 ft. The place is known for its serene environment and natural beauty. The hill station is encircled by Tibet on the northern side, Kameng in the east and Bhutan in the south-west. The place is primarily Buddhist influenced in its lifestyle and is most well-known for the 400-year-old Tawang Monastery, said to be the biggest Mahayana monastery in the world outside of Lhasa, Tibet.
Other attractions include Tipi Orchid sanctuary which houses thousands of varieties of orchids and Pankang Teng Tso Lake. The place is most spectacular visually during snowfall in the months of December and January. However visitors to Tawang require special inner line permits from the government which are available in Kolkata, Guwahati, Tezpur and New Delhi. The place is also a hub for adventure sports like rock climbing, paragliding, skating and river-rafting.

Tarkarli Beach
Location: Maharashtra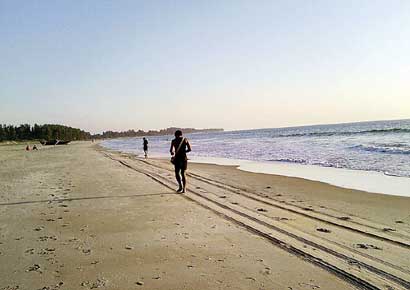 Situated six kms south of Malvan and 546 kms away from Mumbai on the coast of Maharashtra is Tarkarli. There are well connected roads from Mumbai that reach Tarkarli. For those who appreciate a beach holiday, the attraction here is the long and narrow stretch of beach, with its pristine waters. On a clear day, it is said one can see the sea bed through a depth of almost 20 ft.
For the sporty minded the aquatic diversions include snorkeling, scuba diving and boating. The best place to stay in Tarkarli beach is known to be the government run MTDC resort. For those interested in a spot of sightseeing the two famous sea forts nearby are Sindhudurg and Padmagarh.

Lepchajagat
Location: West Bengal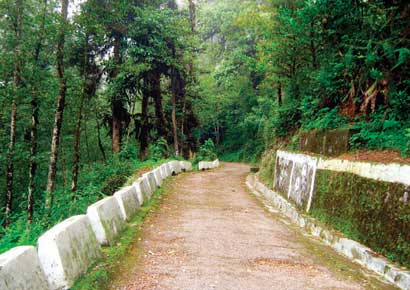 Situated on Ghoom-Mirik road at the Sukhipokhri near Darjeeling, Lepchajagat is located on a hill covered with oak forests and rhododendron. It was a village of the Lepchas before the British acquired it in the 19th century. Thousands of tourists come to Lepchajagat to experience the breathtaking view of the Kanchenjunga.
It is a place justifiably famous for its rich birdlife and its tranquility.However be warned that Lepchajagat attains sub-zero temperatures during the winters and is not recommended for a tourist visit at that time of year. During March, the place has a pleasant climate along with newly blossomed rhododendrons which flower profusely.