Ladakh is one of those places that can make an ordinary photographer feel like a professional. Simply because no matter where you point a shoot, you are bound to get a picture perfect frame. Those who have already visited this beautiful terrain will vouch for the fact that the place has a strange pull that makes you want to revisit it many times over. But it's not just the visual beauty that makes people fall in love with Ladakh. The lovely landscape also hides some beautiful places within folds of its mountains.
Pangong Tso
Tso, which means lakes, are a sight to behold in Ladakh. Pangong, Tsomoriri, Tsokar and Chandrataal are some of the lakes that are breathtakingly beautiful. Among the various lakes, Pangong, Tsomoriri and Chandrataal even offer you a chance to live in tents. Some places offer bigger tents that are prefect for a big group, while some also have tents per person, which are definitely more cosy. Don't expect luxury at these tents, but rest assured that these tents will offer you some of the best meals you've ever had.
Khardung La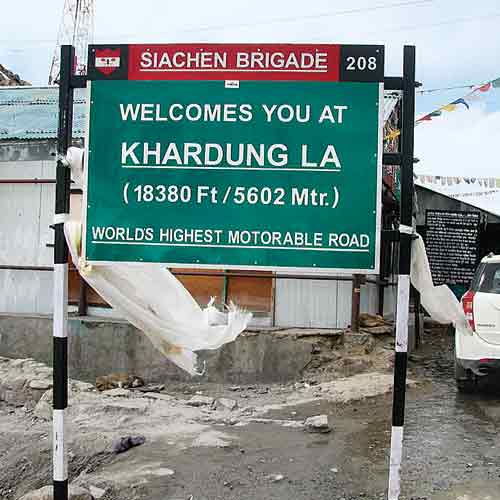 Claimed to be the highest motorable pass in the world, the ride up this road sure makes for an adventurous journey. This is one of the most famous landmarks of this place. The word La means "pass" in Tibetan. Khardung La is situated at around 39 km by road from Leh. The first 24 km lead to South Pullu check point. The pass offers some great views of the valley and the roads. Ensure that you get the necessary permits made in Leh city before heading there. Apart from Khardung La, one must also visit Chang La, Baralacha La and Tanglang La.
Magnetic hill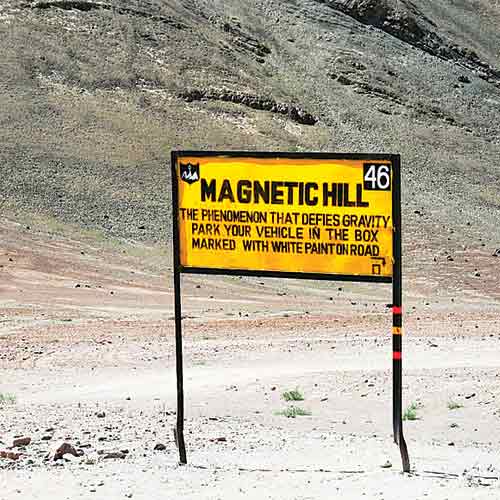 The Magnetic Hill is at the height of 14,000 feet above sea level and is extremely close to Leh city. Located on the Leh-Kargil-Baltik national highway, the hill is said to have magnetic powers that are strong enough to pull cars uphill even when they are switched off. How do you experience it? While passing this road there's a spot marked where you can experience the magnetic pull of this hill by switching of the vehicle. Vehicles move up the hill at a speed of around 20 km/hr. The beautiful road leading to it makes for a perfect spot for some
photography.
Kibber Village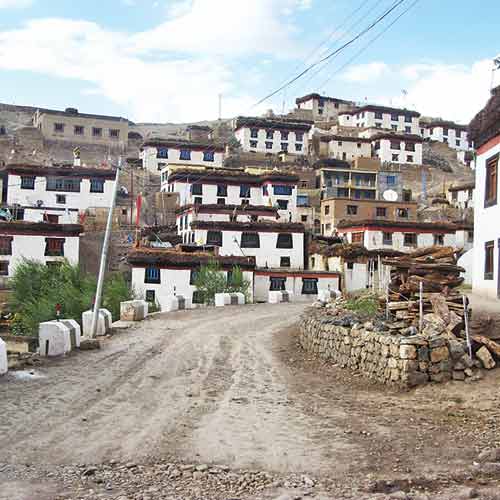 Over to the Spiti side, at 4200 metres, lies the world's highest village. From Kaza, which is the subdivisional headquarters of the Spiti Valley, you can reach Kibber by bus or by hiring a taxi. The village, which is home to many white-washed houses, is located at an height of 4205m and is 18 km away from Kaza.
Diskit-Hunder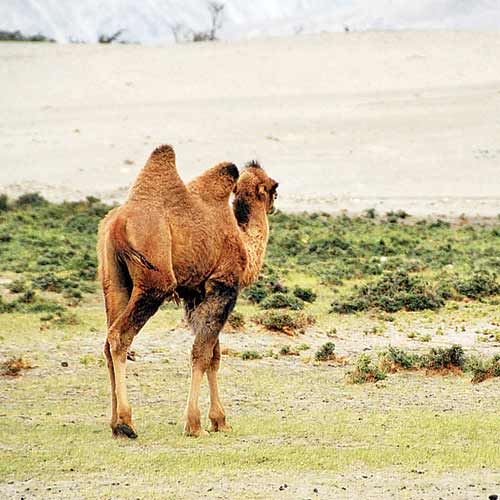 On the other side of Khardung La lies the Nubra Valley. From Diskit to Hunder lies a huge stretch of white sand dunes. It's a sight that is bound to take your breath away. Here you will find the two hump camels. The white sand dunes located at high altitude is what Hunder has become famous for.