We can choose our friends and jobs, but the first circle of influence will always be our family
Our identities start with us being born to a set of parents— biological or foster. Post that we build our sense of belonging with siblings, uncles, aunts, grandparents, cousins and various other permutations on the paternal and maternal sides. Soon, our circle of trust evolves with shared values, joint celebrations and various other shared experiences. The nature of the beast is to procreate and protect what it creates. Human beings, as matter of being civilised over the eras, have developed various interpretations of what thriving together with their families entails.
Not everything is hunky-dory all the time. There could be unhappiness, bitterness, failure and misunderstanding within the family. Strife could take worse forms leaving the very fabric of the family badly torn. What restores peace is the acceptance of our shortcomings as people, and still bestow love and care towards our dear ones.
Long-term, it is selfish need. Parents take care of their young ones and once they are old, they would want their offspring to take care of them. Nothing is wrong with this and needn't be viewed as a transaction. Instead, we think of it as a karmic cycle of giving and receiving. We take care, and in turn we are taken care of. It is a continuous process of mutual love and care.
This is turn affects us in our day-to-day life. For every action we do towards safeguarding our family members, there is some amount of good vibes the universe sends back your way. It is the law of the universe. Look around, you might find people who want to live their own life and don't want to have any attachments. They believe their friends and associates will be there to take care of them when the need arises. Truth is, family is a state of mind to. It is a circle of people you turn to as they are there for you, unconditionally.
We are constantly on the look-out for ways to benefit as a family unit. Sometimes it starts with something as basic as a 'family car' or a home that is set in an environment that caters to every family member. Thinking ahead we think of financial security and also plan our entertainment. There are many options for families that want to spend, save and enjoy together. The pluses of these offers work to your advantage. As a society, the stronger the building block of family, the better our chances to endure change.
No battle was won alone, no race is won alone and most definitely, no life is lived alone. Go ahead, celebrate your family. And trust us, you are bound to be the happier for it.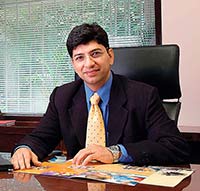 We believe that children deserve a wholesome childhood and a condusive environment that gives them an opportunity to enhance their complete potential. Leon's World is one such effort on our part that stimulates the growth of a child in multiple disciplines and allows a child to explore beyond books. Children achieve center space in our boardrooms and in our design and development centers. For us, designing a building translates to creating a condusive enriching environment for families and children to grow up in. We believe that a well-built environment in terms of open spaces for children to play and interact in can encourage children's development in multiple ways. We understand the worries of parents and strive to create environments that provide better childhoods for our children. We have incorporated child-friendly elements in all our projects and ensured each has dedicated areas for parks, playgrounds, learning rooms and open spaces."
— Percy Chowdhry,
Director, Rustomjee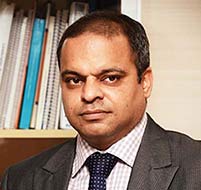 Tata AIA Life Insurance Maha Raksha Supreme, is a pure term life insurance solution that offers enhanced protection for one's family and ensures their future. With its enhanced protection elements, the future of one's family will be completely secured. This comprehensive Term Plan offers the choice of increasing the protection cover for future milestone events such as marriage or birth of a child, without going through fresh medical underwriting. The feature, termed as 'Life Stage Plus Option', is a unique way of enhancing the value of one's insurance cover over time."
— Sachin Joglekar, Chief Agency Officer,
Tata AIA Life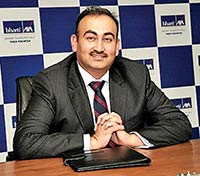 Life insurance plays an important role in a personal portfolio as it is not only an investment tool but protects the customer's family in case of any emergency. Insurance products can be very useful for life stage planning as they provide guaranteed returns on future dates. Before going ahead, customers should ensure that they know exactly what they are buying. They should ask the insurance advisor to help them in their life stage planning and offer the correct product as per their needs. If the customer is willing to take risks it will be a good year to invest in Unit Linked Products as they provide good returns over the long term."
— Vineet Patni, Chief Distribution Officer,
Bharti AXA Life Insurance