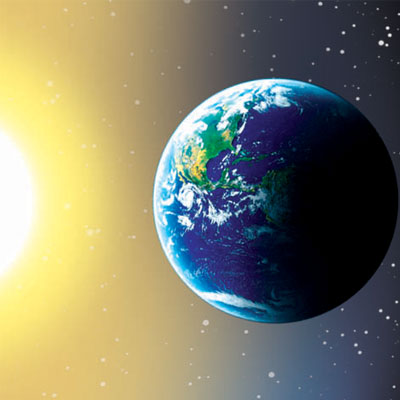 With the vernal equinox occurring this month, Aadil Desai tells how this biannual event, of equal day and night, has been traditionally celebrated around the world
Entering the Northern Hemisphere from the Southern Hemisphere, the sun will shine directly on the equator this month to give us almost equal hours of day and night on March 20. This is the vernal or spring equinox and aptly named so because this period marks the end of winter and beginning of spring in the north. Our autumnal equinox is in September and the reverse is true for southerners, who experience autumnal equinox in March and vernal equinox in September.
A number of traditional harvest festivals are celebrated on the date of the equinoxes. According to the Talmud (sacred text of the Jews), every 28 years on a vernal equinox the Sun returns to the position where God created the universe. Iranians around the world it is Nowruz (New Year) from March 20 to 24 every year, with many of them returning to Iran to celebrate it with their family and loved ones. Indian Parsis celebrate it on March 21 as Jamshedi Navroz, named after the famous Persian king, Jamshed. Seven items are laid out on a silver salver - a mirror symbolising the sky, an apple symbolising earth, candles symbolising fire, golab (rose water) symbolising water, sabzeh (wheat or barley sprouts) symbolising plants, goldfish symbolising animals and painted eggs symbolising human beings and fertility. Several other countries including Iran, Afghanistan, Armenia, Azerbaijan, Georgia, Iraq, Kazakhstan, Pakistan, Kyrgyzstan, Russia, Syria, Tajikistan, Turkey, Turkmenistan, China (Xinjiang Uyghur Autonomous Region) and Uzbekistan also celebrate Nowruz with varying, but similar names and with slight differences in offerings like inclusion of garlic, berries, vinegar, wheat pudding and so on. Interestingly, eggs seem to have a more universal resonance. For instance, Easter, usually celebrated for Christ's resurrection, was originally a pagan practice of worshipping Eostre, goddess of the growing light of spring, with eggs and bunny rabbits that signify fertility. According to an ancient Chinese belief, balancing eggs on the day of the vernal equinox brings good luck and prosperity.
Some other festivals celebrated around this time are the Bahai new year and Holi.