A visit to Dadar's flower market is the best way to find out more about the flowers and leaves used on Dussehra day
Dussehra celebrations in any Maharashtrian household are considered incomplete without zendu flowers (marigold) and apta leaves.
The tenth day of the Hindu month of Ashwin, Dasra is what the nine-day Navratri culminates into. This is a day when lord Ram kills Ravana and returns to Ayodhya. This is also a day when Durga slays the demon Mahishasura.
The agyatvasa of the Pandavas is also said to have ended on what is celebrated as Dasra. As a result, this is considered a day of victory of good over evil.
The best place to buy flowers in Mumbai is Dadar's flower market. It is also of course a photographer's delight because there's so much to capture - the people, the flowers, the crowded marketplace and the activity.
Of the three kinds of zendus (pictured below) available at the Dadar flower market, the Kalkatta (Calcutta) variety has the largest market on Dasra, according to Gorakh Gaikwad. This is because they are small, evenly sized and they look good, he says. The other varieties available, he says, are the yellow and red (also known as naamdhari) zendus.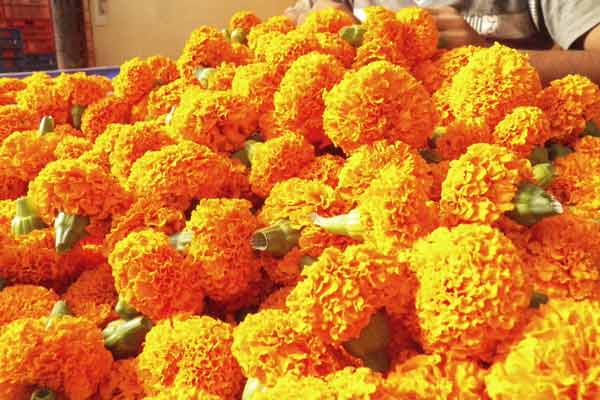 Gaikwad (pictured below), who grows and supplies zendus from Nasik to the Dadar market himself, says the market gets its zendus from Nasik, Sangamner, Sangli, Satara and Pune among others.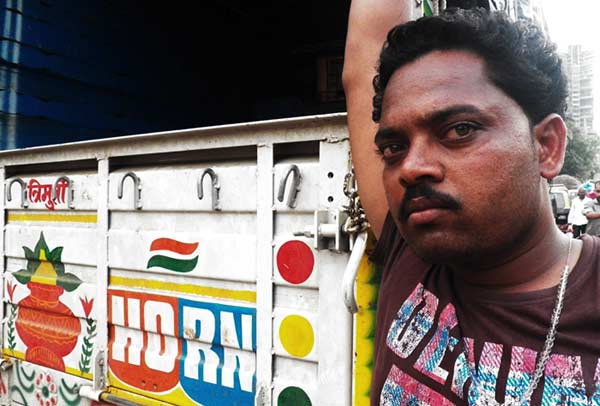 These zendus are then used to make garlands and torans.
Manohar Thombare, who makes and sells garlands in Dadar's flower market, says his income around Dasra increases "four times." While a garland around Dasra sells for Rs40, generally they cost Rs10, he says.
The torans (garland pictured below) that are made specifically for Dasra are hung on the doors of houses and on vehicles.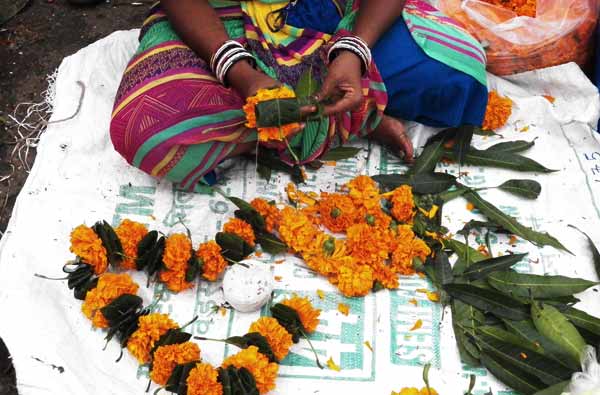 Runesh Gorde, who has been selling zendus in the market for the last 12 years, says these torans and flowers are used as an offering to any device that is used in day to day to life.
Mango leaves and the tops of rice stalks are also used to make these torans.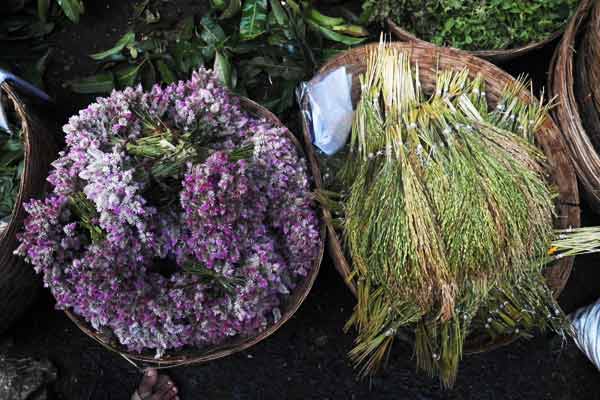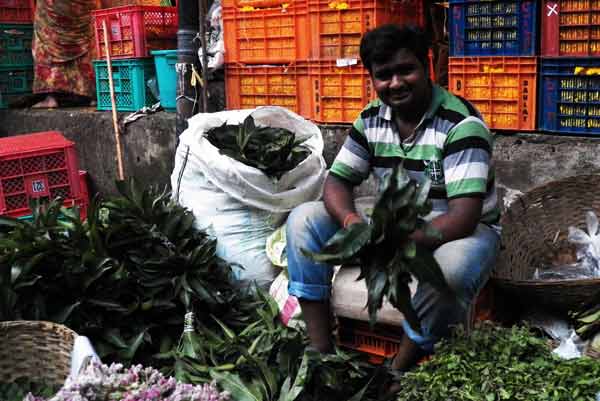 These torans signify happiness as the day marks the return of Ram to Ayodhya, says 24-year-old Snehal Patil. They are also considered auspicious. Like Gorde, Patil says that these torans are used on any device that are a part of someone's every day life or that help a person earn his/her living, like books and computers for students.
Another ritual followed on this day is the exchange of apta leaves. Also called sona (pictured below), these leaves are distributed among friends and families and they are supposed to signify prosperity.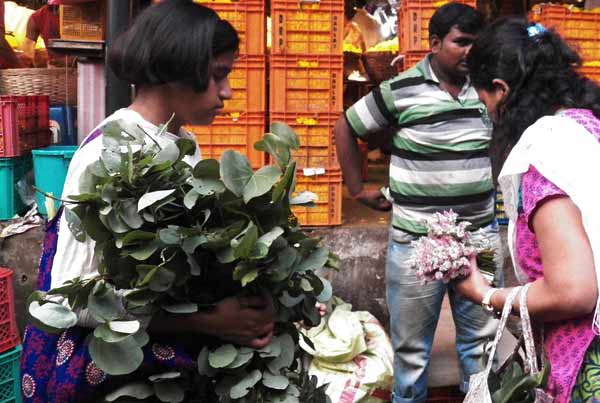 More images of Dadar flower market for your viewing pleasure: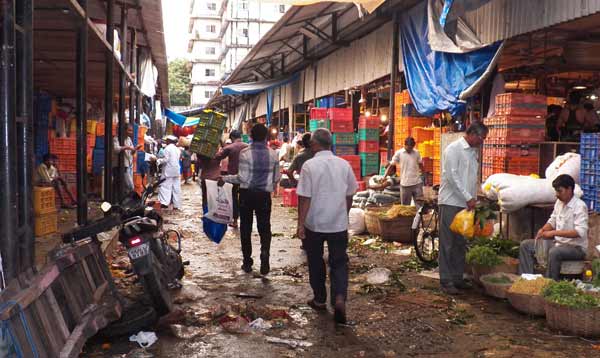 You can also buy strong thread and garland accessories inside the market.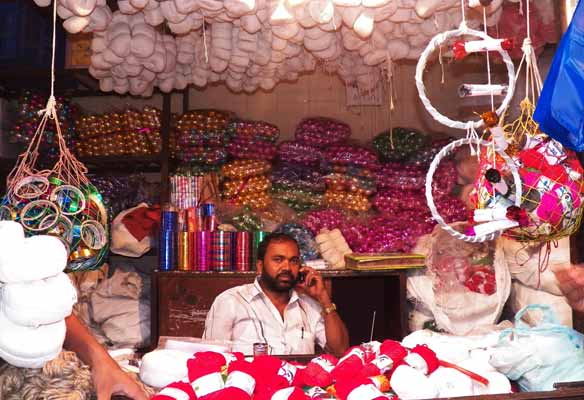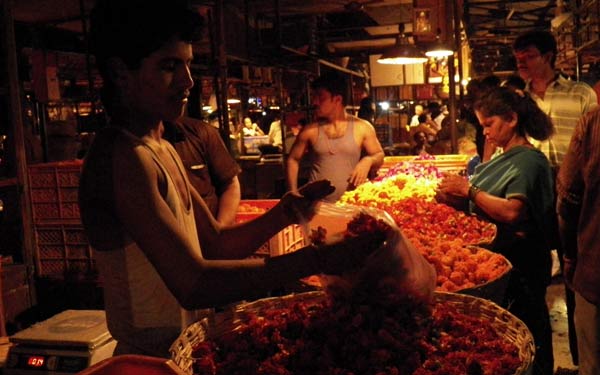 These bright purple flowers are used for pooja too.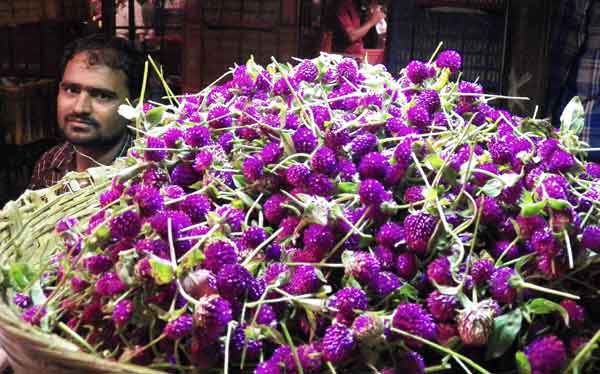 A signboard at the entrance of the market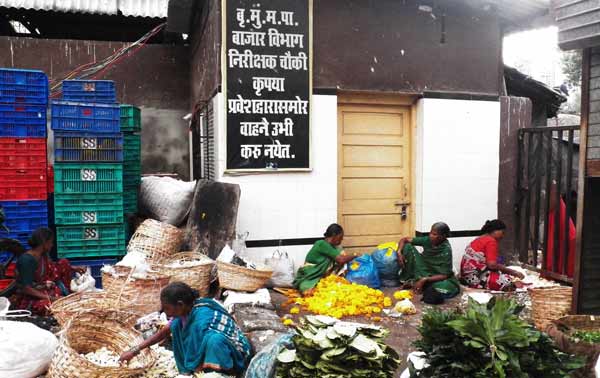 Making torans is a family affair...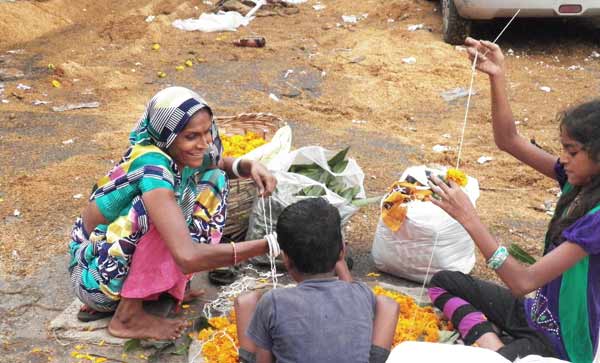 Icecream is perfect to beat the humidity in the market.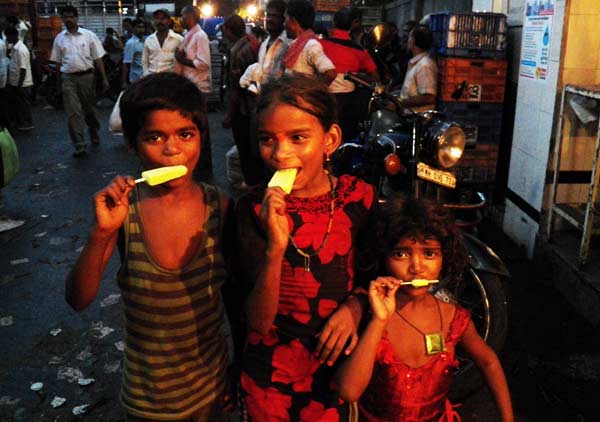 Text by: Pradnya Waghule. Photographs by: Mahafreed Irani
Also read: Dusshera fails to revive traditional excitement for fafda & jalebis