Have you tried and tested every possible known trekking route in Maharashtra? These few routes from some experienced trekkers may surprise you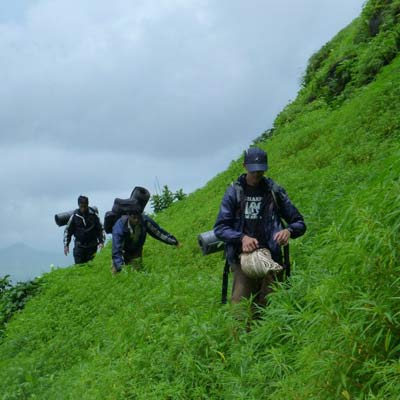 Kalsubai Trek Via Indore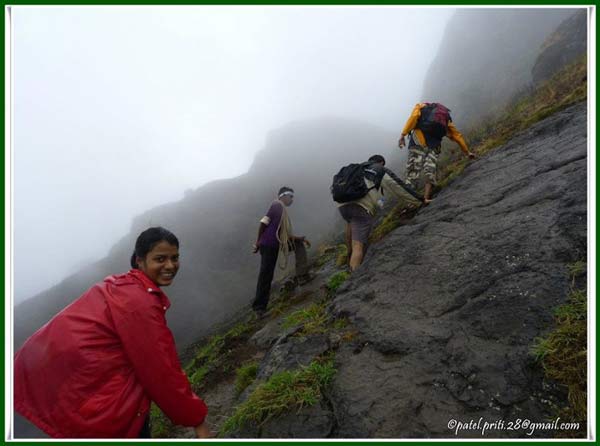 Image by Priti Patel
The trek to Kalsubai, the highest peak of the Sahyadris via Bari is well-known, but the route via Indore is relatively unexplored as not many people are aware of it. Unlike the regular route via Bari, which has fixed ladders, cemented steps and several people flocking during the monsoon, the route via Indore is raw with stone steps and a huge iron chain for support at the dangerous patches. It is also not as crowded. From the plateau, you get a view of both sides–to the right you can check out the entire mountain range till Alang, Manad and Kulang forts. Right in front, the Kalsubai peak is visible and on the left, you can see as far out as Mahakal hill, Bitangad, Aundha and Patta forts. If you're trekking in July and descend via the Bari route, there is a waterfall at the base village.
A medium-graded trek, it takes five hours to get to the top via the Indore route and three hours to descend via the Bari route. Hiring a guide from Indore village is recommended.
How to get there: From Igatpuri on the Nasik highway, take the Bhandardara route via Ghoti. Just before Bari Ghat there is a right turn for Ambewadi village Indore is situated 5 km from this turn.
Best time: June-July
Chowk-Umberwadi-Shivaji Ladder-Matheran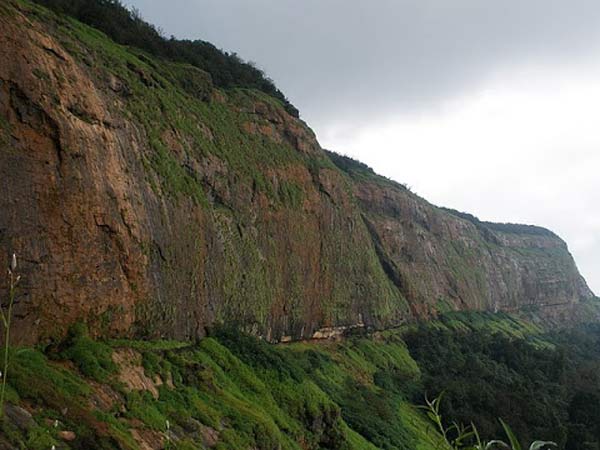 Image by M Asif
A virgin trek, it is relatively tough and adventurous, involving a few rock climbing patches, scaling three rickety ladders and finally reaching Charlotte Lake, Matheran. Starting at Chowk station, this six-hour trek takes you along the banks of Morbe Lake and promises plenty of greenery and adventure. Follow the path through a thickly forested countryside and cross a few streams before you reach Umberwadi. If you're lucky enough, you might be able to spot several species of birds, a variety of insects, spiders and rich flora. At Matheran market, you can treat yourself to biryani,khima pav or a Gujarati thali before finishing off the trek in style by hiring a horse at till Neral.
Best time: Winter; Monsoon is very good, but also tough during this time of the year.
How to get there: Get to Panvel by ST Bus or Local Harbour Line Train (Take ST from here till Chawk Station). The trek starts from here.
Naneghat via Bhorande Daar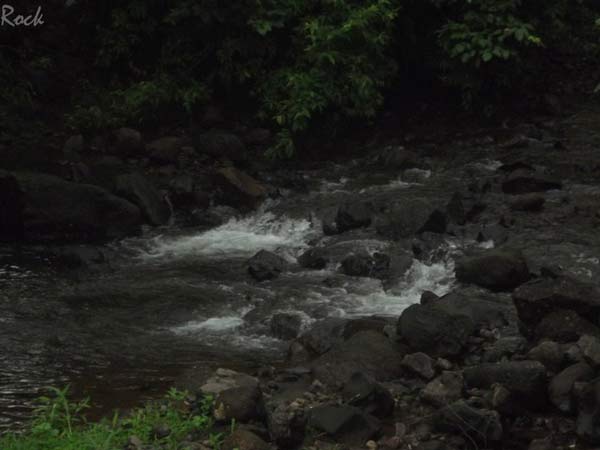 Image by Rakhi Ubhare
Dense jungles that are home to mango, jambul, babul and hirda trees, a number of streams and small waterfalls en route, the Naneghat trek via Bhorande Daar is a fun, relatively unknown route. As you reach the end of the trek, there are rock steps and if it's raining heavily, it's thrilling to climb them as the water gushes down.
If you're lucky, you will be able to spot a variety of birds like the green bee eater, flycatchers, babblers drongo, coccal, cuckoo, kites and woodpeckers 3 hours one way, it is an easy trek for regular trekkers, but beginners might find it a bit hectic.
Best time: July to Septemeber
How to get there: You get to Murbad on the Mumbai-Ahmednagar highway and continue on the Malshejghat Road till you reach Bhoirwadi village. From here, you walk five minutes on the highway till you come across a stream from where the trek starts. Around 200 m from Bhoirwadi village, MTDC has a "Bhorandeche Daar" sign board.
Kenjalgad-Raireshwar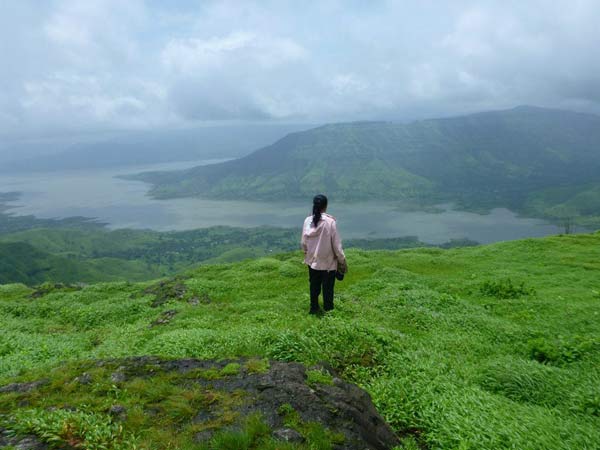 Image by Macklin Lacerda
Kenjalgad-Raireshwar While Raireshwar, which is a fairly easy climb, is relatively more known than its counterpart Kenjalgad, the Kenjalgad-Raireshwar route is not frequented that much. And doing both treks at the same time is not very common. You can climb Kenjalgad and then traverse the ridge up to Raireshwar, or vice versa. Nature lovers often travel to Raireshwar by car and take the steps to the top. Kenjalgad offers no such luxury. While you will find settlements atop Raireshwar, Kenjalgad is not that populated. Surrounded by trees and shrubs en route, at the top of Kenjalgad is the fort. Look out for the sign-posts which tell you what birds you can spot in the Raireshwar area. The whole range from Kenjalgad to Raireshwar is very scenic, but Kenjalgad in particular has one of the best views from the top in the Sahyadris. The Dhom valley below is so picturesque, a number of movies have been shot there — Swades, Omkara, Rab Ne Bana Di Jodi and Dabangg, to name a few. Quite close to the famous Kaas plateau, Raireshwar too has its own share of pretty flower beds. You can also take a dip in the Raireshwar Lake. The climb to Kenjalgad takes approximately three hours. Kenjalgad to Raireshwar, along the ridge, can take up to five hours. While it may not be a very difficult trek, you need a bit of endurance to keep going on this most scenic of trek routes. Best enjoyed in the rains, with a generous helping of fog and mist.
Best time: August, when the rains are at their best
How to get there: After a 225km, 5-hour drive from Mumbai, the trek begins from Olhe, one of the villages at the base of Kenjalgad.
Kohoj Fort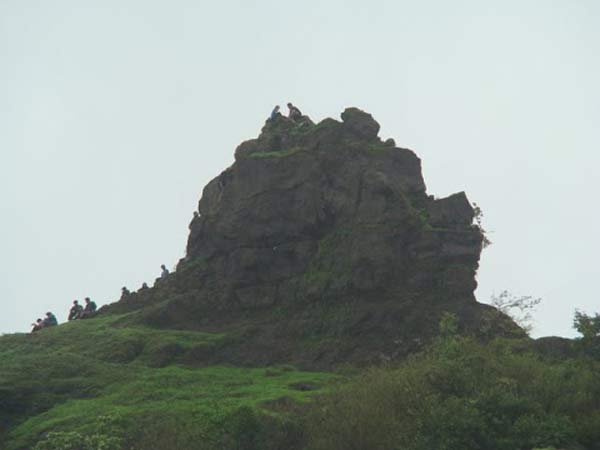 Image by M Asif
Trekking up this moderately-difficult route to this lesser-known mysterious fort, which stands on a beautiful hill on the road from Manor to Wada, is a fresh experience. The 2.5 to 3 hours one-way journey to Kohoj fort has remote hamlets, small lakes, hills, plateaus, a misty atmosphere and a variety of flora and fauna. Two peculiarly human-like shaped pinnacles are the guiding lighthouse to this mysterious fort, which plays hide and seek in the monsoon clouds.
Kohoj has a moderately difficult gradient and is approximately three hours from Vaghote village, which is situated at the base of the fort. To reach the highest point (around 3,200 ft) it takes another 10–15 minutes. At the top is a small temple to the God, Shankar and at the edge of the main plateau there are several small water streams flowing downwards. But as the strong wind blows against the streams, the water from the streams rise back up.
Best time: July-September
How to get there: Kohoj is located about 104 km from Mumbai off the Mumbai-Ahmedabad Highway. Take a right turn under a newly built flyover from Manor and follow the Manor-Wada road. Drive down this road for a few minutes and you will be able to spot Kohoj fort on your right.
With inputs from Macklin Lacerda(Into the Wild), Priti Patel (OffBeat Sahyadri) and M Asif(Nature Knights)