As the state of Goa goes abuzz with the São João festivities, Jolanda Gonsalves recalls her exciting and unique experience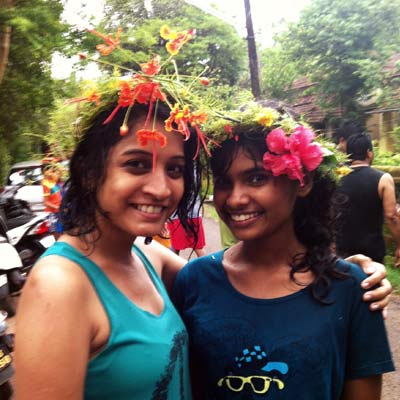 When I was growing up, my grandmother would always tell me stories about my uncles jumping into their well on São João or the feast of St. John the Baptist. Back then I thought they were crazy. But over the years, just listening to the stories of all the fun my cousins and uncles had, I decided to take a trip to Goa to experience it for myself and realised there was more to it than just wearing kopels, jumping into a well and drinking urak.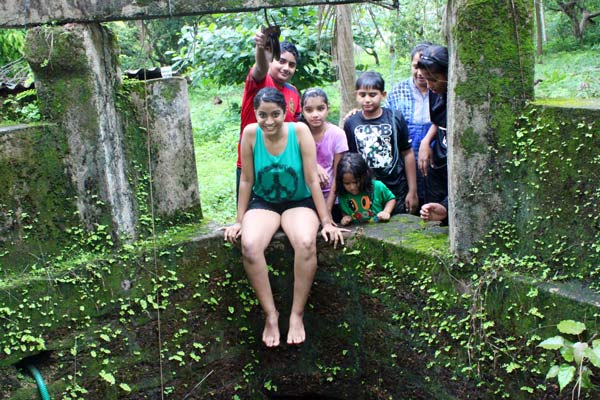 Every year, São João is celebrated on 24th June with much gusto and great enthusiasm in many villages in Goa, my mother's village Pilerne, being one of them. The morning of the feast day is generally abuzz with everyone making pretty kopels out of flowers, creepers and leaves plucked from gardens. Kopels are beautiful handmade wreaths that adorn the head. We were told that originally, the kopels were sent to a newly-married couple's home by the girl's mother for her son-in-law along with sorpotel, sannas and other traditional Goan food, fruits and sweets. The sons-in-law would wear the kopels and while the food was eaten at home, the sweets and fruits were meant to be shared with the others who joined them as they danced. However, now kopels are worn by everyone. The act of jumping in the well is symbolic of the time when Mary was pregnant with Jesus and she visited her cousin Elizabeth, who was pregnant with St. John. The unborn St. John leaped with joy in the womb when Elizabeth heard that Mary was pregnant with Jesus.
As we were making our kopels, I noticed that everyone was trying to out-do the other. The bigger the better seemed to be the norm, but I happily managed a dainty and pretty one.
Post lunch, friends, family and neighbours gathered, all donning vibrant kopels. We then set out on the streets, singing and dancing to the São João song, which goes something like this;
"San Joao, San Joao gunvta mure,
vatt amkam disonam
Aicho dis festacho,
konn konnak hansonam
Chol re pie re,
tum illo ghe re,
faleam kaim mevonam
Oslim festam vorsak kiteak don pavtti einam"
It roughly translates as "St. John, St. John I'm spinning, I can't see the way. Today is the feast. Nobody laughs at each other. Come on drink up. Tomorrow you won't get any since this feast comes only once a year".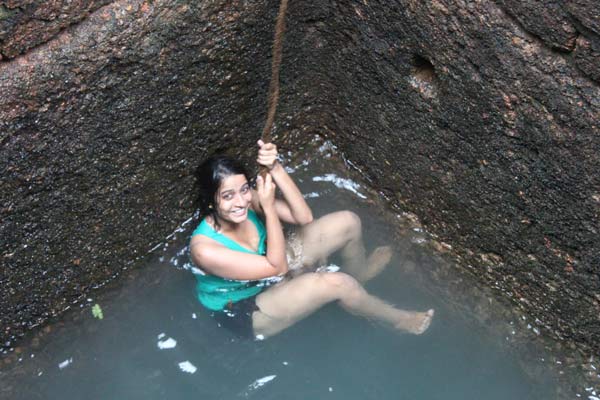 We visited each neighbouring family in the vaddo, where they offered us 'copache'; a shot of urak or feni, mangoes and jackfruit. After this, the tradition is to jump into their well; the moment I was looking forward to the most. Sadly, most of the wells were either netted up or weren't full enough. So at some homes we were dunked with buckets of water. At others, we were hosed! Fortunately, my uncle's well had filled up enough for us to safely jump in. And as the day ended, we plunged into it, yelling Viva São João as we jumped!