The suave and stylish CEO of Tara Jewellers, Vikram Raizada, picks his fave jewellery pieces.
Vikram Raizada
With a strong sense of fashion and the latest trends in jewellery, Vikram Raizada churns out one-of-a-kind pieces.
Chaandbali in white gold and diamonds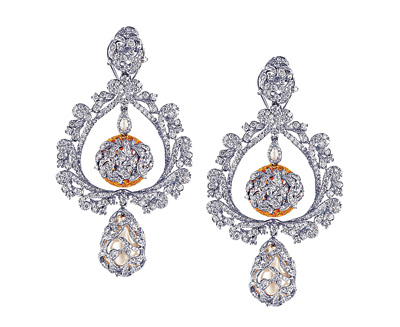 The chaandbali is a much desired design in India. We wanted to find a new expression to these so we developed a classic chandelier with floral, free-flowing motifs. Pave- and prong-set diamonds in 18 K white gold with yellow gold filigree intricately envelop a ball and a pearl drop.
Jhumkas in white gold and diamond drops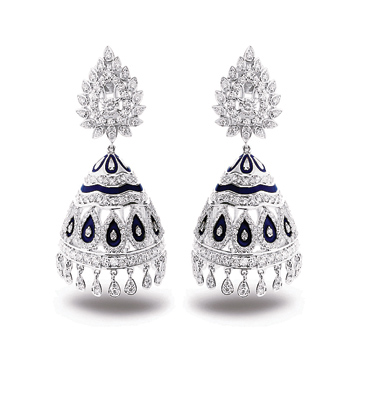 I like these because jhumkas are quintessentially an Indian category that everyone wants. So we wanted to modernise them and turn them into trendy pieces. We developed a pair with pave- and prong-studded diamonds in 18 K white gold with ornate blue enamel motifs (given that blue is trending) and added diamond drops.
Kadaa in yellow gold and diamonds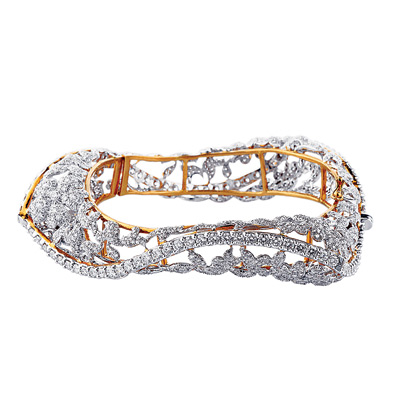 We gave the essential kadaa design a twist (no pun intended) by adding in a wave pattern with prong- and pave-set diamonds in 18 K yellow gold and added floral motifs inspired from the art nouveau era. As always, we love drawing inspiration from distinct fashion periods.
Skull cuff links in pristinium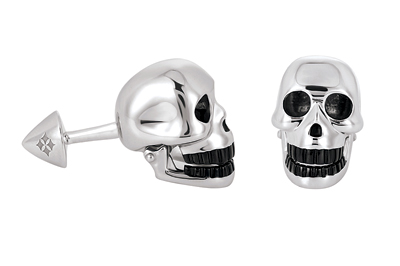 These cuff links are made using pristinium with openable jaws and enamelled Tara logo. I find the skull motif fascinating so I had one designed for myself. By the way, a significant portion of our business is 'made to order'. The detailing such as the openable jaws and the black enamel finish make the cufflinks an absolute conversation starter.
Cuff in white gold with diamonds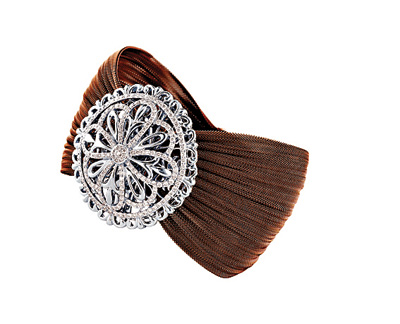 We took the classic Indian motifs of the peacock and the lotus, and contemporised them to develop a diamond cuff in 18 K white gold. The painstaking craftsmanship included laser-etched back plates and complementing engraved designs on the side affixed onto a brown mesh bracelet.
—Compiled by Manish Mishra