The Mudra Dance festival in its sixth edition offers much for performers and enthusiasts alike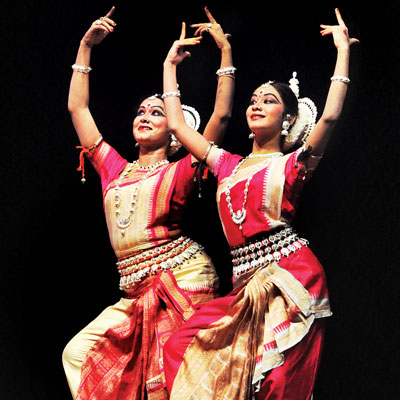 With a number of Western and fusion dance forms gaining popularity, Classical Indian dance is often pushed to the sidelines. However, there are endeavours by performers to keep this dance style alive and relevant. The annual NCPA Mudra Dance Festival aims to do just that, by bringing together a number of renowned dancers and connoisseurs on the same platform. The idea of having the theme of motherhood this time around was a personal one for curator Swapnokalpa Dasgupta, Head – Programming (Dance), NCPA who herself is a mother and a dancer. She felt that there was little guidance and information for dancers in terms of how to recover post maternity. "A majority of those learning classical dance are women and I wanted to address certain topics like if it is okay to dance while pregnant, how to handle injuries etc." she says, adding that the main objective remains in bringing the general public closer to classical dance.
While all the principal dancers are mothers themselves, Swapnokalpa has personally chosen the renowned performers. There will be some unique mother-daughter duos like Rama Vaidyanathan and Dakshina, Sujata Mohapatra and Preetisha taking stage, among others like Anita Ratnam, Jhelum Paranjpe and Gauri Sharma Tripathy, and each performance will be followed by an in-depth discussion. There is a little bit of something for everyone, whether you're a classical dancer or a dance enthusiast. Says Swapnokalpa, "The dancers chosen are well-versed in either Bharatnatyam, Odissi or Kathak, However each brings a different treatment to the dance form. So no two dancers of the same style will perform the same. Jhelum Paranjape, for example, is performing with her son Bunkim singing live and he's known for his pop/rock style so it will be very interesting." Anita, who's known for her contemporary style will perform Circles of Love. She says, "An extraordinary bond exists between a mother and her daughter - it is a relationship of tensions and tenderness, friendship and frustration, incredible highs and gut wrenching lows. My performance in many ways, mirrors this tenuous and messy magic that is motherhood."
BEYOND PERFORMANCES
The Mudra Dance Festival since last year has started including presentations and talks, relevant to the field of dance. This time, there will be an Odissi dance and make- up workshop by Sujata Mohapatra and Dr Barnali Mitra. Talking about the importance of make-up in classical dance, Dr Mitra says each dance form from Kathakali to Manipuri and Odissi requires different make-up. "In order for the performer to show the audience all the expressions, especially through the eyes and lips is essential. I will mainly be teaching how to correct the facial features using cosmetics. The eyes tend to remain the main part of a classical dancer's face and it's the movement of the facial muscles that remain the language. Colours too are quite important, often they are matching to the costume,"she explains. The festival will conclude with a talk on World Dance Day where eminent dancers, gynaecologists and paediatricians will discuss the difficulties of balancing motherhood and a full time dance career. This will be conducted by noted dancer Gauri Sharma Tripathi, artiste in residence at Southbank Centre London.
WHEN & WHERE: April 24-30, NCPA, Nariman Point