Amy Fernandes pores through the two books that show about the regal emeralds and royal palaces
EMERALD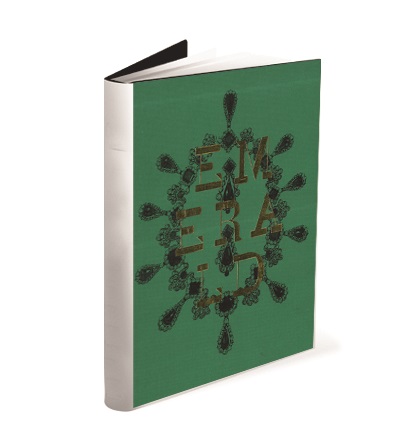 Unless you're a great fan of emeralds, the stone is barely going to occupy your thoughts. But when you go past the green and gold cover, and soak in the glossy pages of Emerald, you realise there's a lot to discover about this green stone. For instance, did you know that emeralds were brought to the Mughals of India from Colombia? Here comes advertising to the rescue, since the Mughals thought little of stones from the West, they were branded as 'oriental stones'. It's also interesting to play with the thought that there might be at least one lost emerald mine somewhere on the Indian subcontinent (according to the book). And for those of you who believe in gem therapy, emeralds were and still in parts of Jaipur are used as medication for coronary and urinary diseases. A whole chapter is dedicated to emerald cures, with a substantial portion focusing on Indian vedic and gem healing therapy. There is also a complete chapter on the Maharajahs and their encounters with emeralds.
Emerald, with 300 plus pages packed with lush photography, history, heritage and glamour, allows you an intense depth of this precious stone. Divided into different segments and interspersed with brilliant photography, the book offers you a glimpse of celebrities over eons who have worn these rocks. You are led into emerald mines, informed about how the stones behave when cast in jewellery, how it heals you etc. What interested me was the fact that emeralds had a huge and royal presence in India, through Maharajahs and the Mughals. Edited and produced by Robert Violette, this is not a book filled with eye candy. It has information, entertainment and a whole sense of knowing an emerald better than when you heaved open the book.
ROYAL PALACES OF INDIA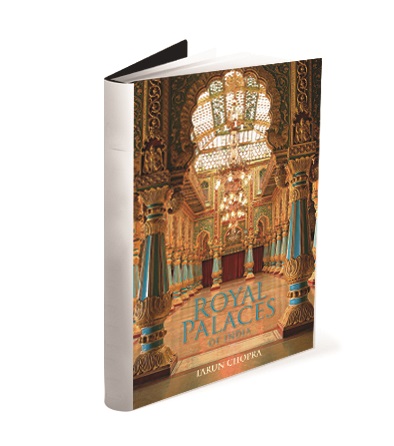 If you judge this coffee table book by the cover, you're in for a treat. Tarun Chopra, the author and photographer of this
book believes in letting the breathtaking photography of 31 palaces of India do
the talking.
And the book talks. It tells you about the rich and glorious past of India. It grabs you by the hand and takes you on a tour of the art and architecture that prevailed. It talks of a wealth of heritage that still is with us, thank God and thank the conservationists of heritage. It speaks of a time when space and crunch were words you never used together.
Of an era of gracious living and a style of
living that is now lost to us forever, it speaks wistfully of kings, queens and princes that walked through these spaces. It also speaks of artisans who spent several hundred hours creating these marvels in stone and precious stone, in fabric and metal, in clay and glass.
Priced at ` 3500, there are two ways to consume this book. Like a tourist given free rein into palaces all over India or a potential palace trekker planning his next expedition into the rich past. Whatever you choose, you will not be disappointed.