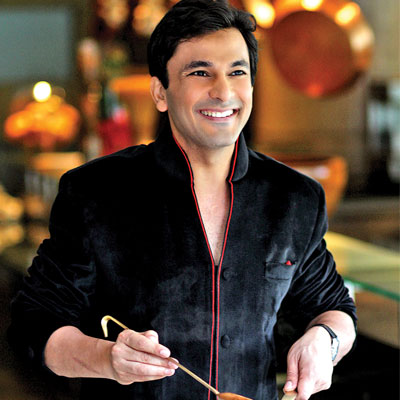 The man who's often cooked for the White House has now designed two special menus to promote his new show on Fox Traveller, the Twist of Taste. His Indian fans can now get an insight into the man's famous culinary skills at either Hard Rock Cafe or Shiro, at their restaurants across India.
The Michelin-starred chef has given an Indian twist to popular East Asian and Mexican food. For instance, at Shiro's, you have a coconut-based lemon grass soup spiced with sambar powder, and at Hard Rock, southern spices spice up a chicken taco.
While the menu at Hard Rock Cafe is available during the weekends, you can try his Indian spin on East Asian foods at Shiro through the week.
We recommend
We visited Shiro at Worli to get a taste of things. While we thought the flavours are heavy, one dish in particular stood out. The Crispy Tofu with Tamarind Chutney was light, and easy on the palate.
Simple flavours were at play: the tamarind chutney brightens up clean, silky tofu pieces placed on a crispy canapé. And the best part, you can eat it in two bites without it crumbling all over.