A mother is no longer the archetypical woman we all have known, but has evolved and grown into her own. This Mother's Day, we recognize and respect her many facets and quirks
The world celebrates Mother's Day with much joy and gusto and while the occasion is a perfect one to let your mother know how special she is, the idea remains to love and cherish her every single day. "Fine jewellery is always a great choice for Mother's Day gifts, since mothers across the world enjoy the luxurious beauty of a sparkling expression of love in their lives, especially when it's from her child," says Prernaa Makhariaa, Manager-Product Developer, Tara Jewellers. Speaking of one-of-a-kind gifts, she adds, "One could inscribe the jewellery with a personalized message so that your gift becomes a remarkable one-of-a-kind piece, at no additional cost. A gift that reflects the extra care and attention you took to give Mom a gift that expresses how special she is to you." We recognize the many avatars a mother takes on, and therefore appreciate that each unique avatar calls for a unique gift.
The working mother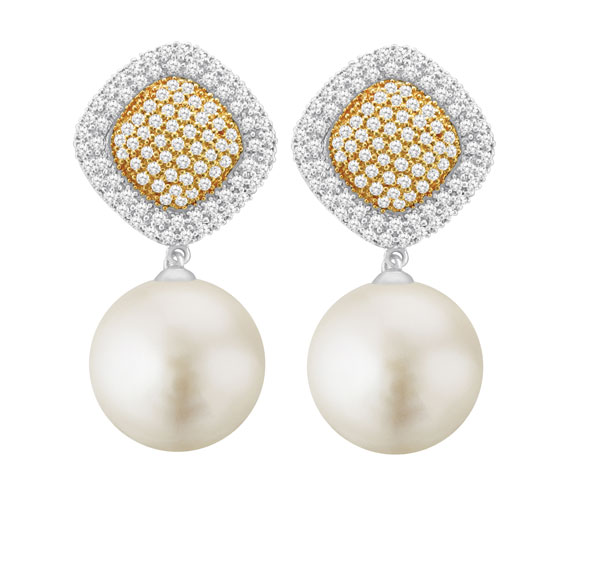 Earrings in white and yellow diamonds, with a dangling pearl
She is the ultimate multitasker we have known from the day we were born. In addition to ensuring that the home front is taken care of, she excels on the work front and brings home the bread. She loves playful jewellery but also appreciates pieces with clean lines and cuts, thereby completing her professional look. Diamond with pearls or a pearl string could be complimented with any attire or a corporate look and is perfectly suited for day or night.
The traveller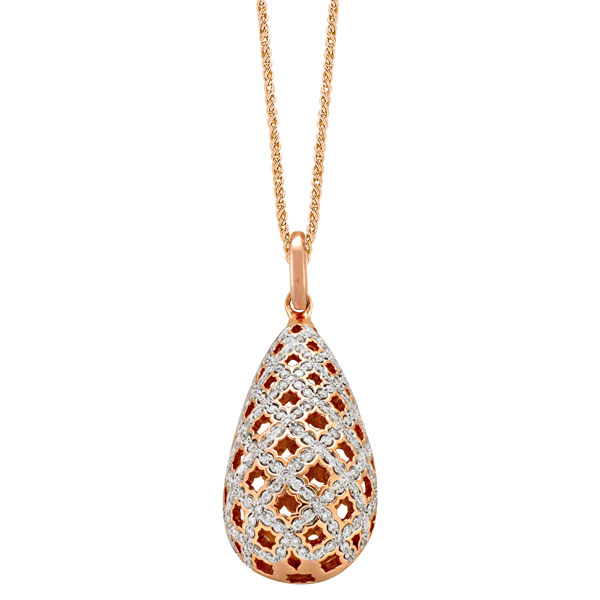 Pear-shaped domed pendant with diamond studded chequered motifs
The travelling mom is almost always on the move. She cannot be bothered with something that is heavy or with too many contraptions and clasps that might get caught in things. For a mother who travels a lot, a minimal yet classic piece would make a statement by itself. Celebrate the occasion by gifting a sparkling diamond ring.
The home maker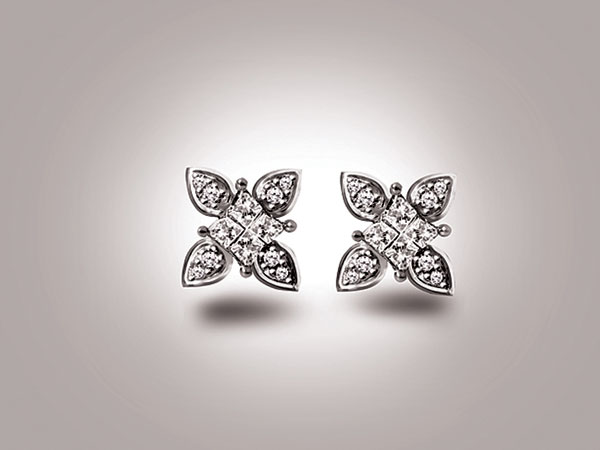 Earrings crafted in white gold and studded with diamonds
From ensuring that the child is fed and looked after to taking care of a million things that need her attention, the home maker is never at rest. Essential to every collection and keeping in mind a home maker is involved in core physical activities, there is no better way to accentuate your look than with earrings or bangles.
The creative mother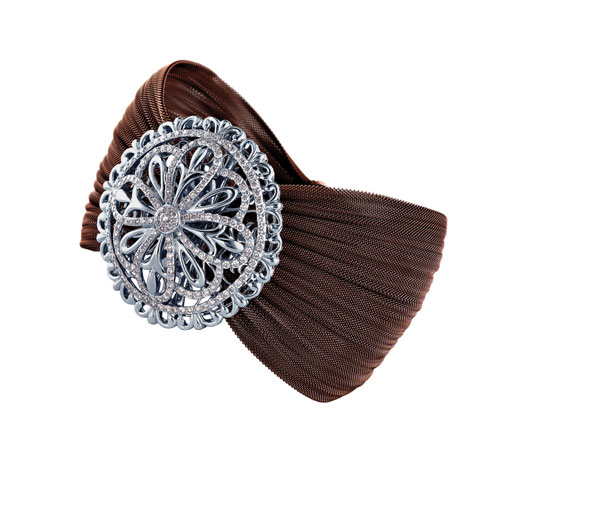 Diamond cuff with laser-etched back, soldered on a brown mesh
Her mind and imagination being vivid and colourful, she appreciates flirtatious and extravagant jewellery. Clean lines won't make her happy so curves and bold colours are your best bet. Even a statement cuff that speaks for itself would be an ideal gift for her.