It's time to ditch the tried-n-tested shopping hot-spots of the world. Raul Dias takes you to four sizzling new destinations, where indulging in retail therapy is almost a religious experience.
Belfast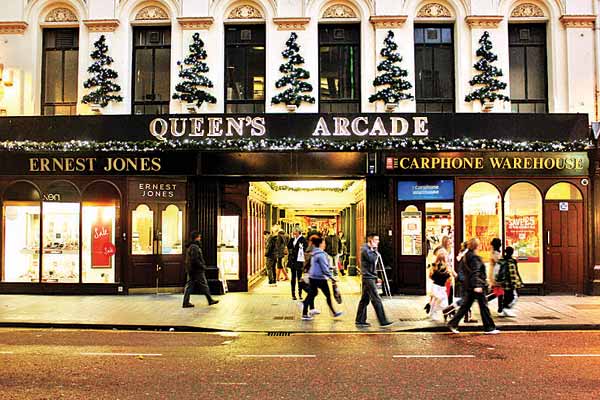 Queen's Arcade, a paradise for jewellery lovers. Image credit: Paul Wilkinson

Famous… or maybe infamous as the city where the ill-fated Titanic was constructed, Belfast—the quaint and charming capital of Northern Ireland may be called many things. But a shopper's paradise? Why not? Enough about the fashions of London, Paris and Milan! Here is another European city that seems to have it all. With that intrinsic Irish charm seeping out from every nook and cranny, Belfast is slowly but surely making a place for itself on the list of shopping destinations to reckon with.
The city's main shopping areas–Donegall Place, Royal Avenue and Cornmarket–are awash with all the usual (and some unusual) suspects like Marks & Spencer, Next, Boots, River Island, Habitat and French Connection. Victoria Square Shopping Centre and Castle Court on Royal Avenue are bustling malls where you can spend half a day browsing or shopping. For art and craft shops selling one-off pieces, check out Donegall Arcade and Dublin road, while Queen's Arcade is for jewellery lovers. Teenagers will find a tryst down Botanic Avenue a pocket-friendly decision. If you love expensive baubles, art and home décor, head to Lisburn Road, also known as the Diamond Mile of Belfast, for obvious 'blingtastic' reasons!
Best for Antique hunting at Donegall Pass and Smithfield Market for bric-a-brac.
Colombo

Image credit: V Pandey
Delegated in the past to the ranks of a 'Sweat Shop' haven for the world's big fashion brands, whose garments were manufactured here, Sri Lanka's capital city is, today, shrugging off that tag like a fashionista would the last season's ensembles! But while it may be devoid of big boutiques emblazoned with logos of top designer brands, Colombo will knock your stockings off with what it offers.
To get oriented with the city's fashion scene, head to Odel in the glitzy Cinnamon Gardens enclave in Central Colombo. Founded and owned by former Sri Lankan top model Otara Gunewardene, Odel is housed in a beautifully restored heritage bungalow, offering a plethora of both designer and high-street brands at shockingly reasonable prices. Shop here for home décor, clothes, accessories and cosmetics. You can also find fabulous home décor at Paradise Road store. Galle Road seems to have it all–the Noritake flagship store for crockery; and for local art, fabrics and other assorted keepsakes, Barefoot, owned and run by the elegant Barbara Sansoni, is a great spot as is the state-run Laksala chain of handicraft stores found across the city.
Best for Cotton apparel, decorative wooden masks and fine bone china crockery.
Tokyo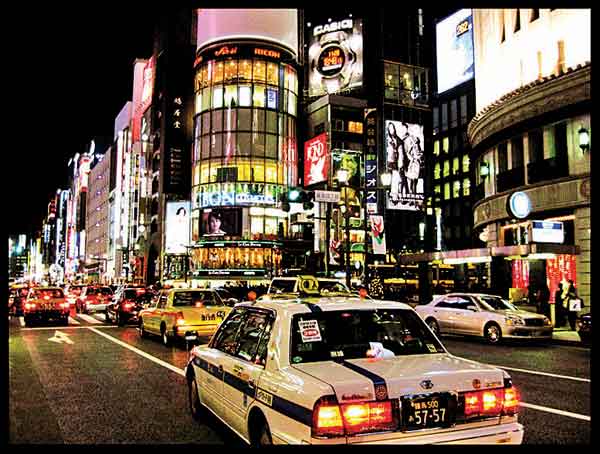 Upscale shopping at Ginza. Image credit: Jonatan.L
Tokyo on an 'unusual' shopping destinations list may get raised eyebrows, but there's a rational explanation for its inclusion. While for the rest of the world, Tokyo is among the usual suspects, for us Indians, it spells UNIQUE in bold alphabets. Eclipsed by its more accessible and affordable South East Asian cousins—Bangkok, Hong Kong and Singapore, Tokyo has remained elusive.
Until now...
Start your shopping in upscale Ginza, home to top international brands and Japanese designers like Yohji Yamamoto, Limi Feu and Junya Watanabe. Throw in high-street stores like Uniqlo, H&M and GAP, and you have enough of options to leave you gasping. Another upscale shopping Mecca is Omotesandō with all the top couture brands as well as Kiddyland, a six-story toy store. But if it's malls you seek, head to Shinjuku and Shibuya, famous for its shopping streets of Koen-dori and Center Gai, and to Supeinzaka. For funky Japanese 'Cosplay' street fashion, make your way to Harajuku and Shimokitazawa.
Best for Premium luxury brands and electronics bought in Akihabara—a gizmo freak's Disneyland!
Marrakesh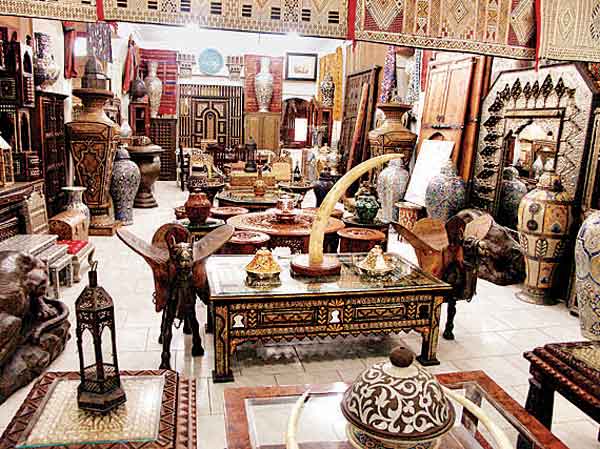 The Centre Artisanal. Image credit: Michel Guilly

Morocco's cultural and commercial hub, this city is abuzz with frenzied shopping activity that threatens to sap all energy. But then who's complaining, right?
As the ground zero of all commerce in this city, the area of Medina north of the Jemaa El Fna is a maze of souks selling everything, from cotton jellabas and kaftans to blankets and huge raffia shopping bags, under the hot Moroccan sun. The main 'rues' Semarine and Mouassine lead you to your own treasure trove of goodies. The Centre Artisanal, a department store in the middle of the kasbah is a must-visit for souvenirs.
You can buy trinkets and home furnishings along with the most ornately embroidered carpets and rugs in tiny cubicle-like shops. Head to boutiques like Beldi on rue Mouassine and Florence Taranne's Kulchi off rue Sidi El Yamani for designer threads bearing traditional Moroccan silhouettes crafted out of light Western fabrics like chiffon and voile.
For one-of-a-kind candlesticks, lanterns and other home furnishing paraphernalia, take a detour to Mustapha Blaoui in Bab Doukkala.

Best for Amazing bargains on glass lamps, carpets, spices , jaunty Fez Hats and babouche slippers at local souks.