A list of books not to be missed in this new year.
A Strange Kind Of Paradise, Sam Miller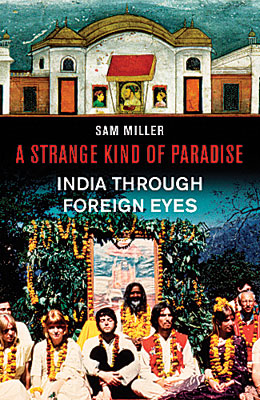 Sam Miller is the kind of videshi who knows Delhi and other parts of India better than many locals. In A Strange Kind Of Paradise, he looks at the history of other foreigners in India, from the Greeks and the Chinese to Europeans and Americans, at the India they imagined and inhabited. After 25 years in the country, he is more than qualified as an old India hand to speak for both, the visitors and the insiders.
The Last Word, Hanif Kureishi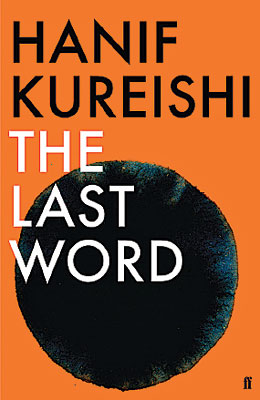 Mamoon is an eminent Indian-born writer who has made a career in England — but now, in his early 70s, his reputation is fading, sales have dried up, and his new wife has expensive taste. Harry, a young writer, is commissioned to write a biography to revitalise both Mamoon's career and his bank balance. Harry greatly admires Mamoon's work and wants to uncover the truth of the artist's life. Harry's publisher seeks a more naked truth, a salacious tale of sex and scandal that will generate headlines. Meanwhile Mamoon himself is mining a different vein of truth altogether. Harry and Mamoon find themselves in a battle of wills, but which of them will have the last word?
The Crimson Campaign, Brian McClellan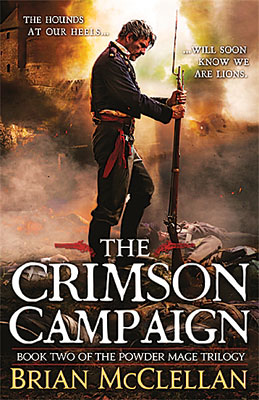 Tamas's invasion of Kez ends in disaster when a Kez counter-offensive leaves him cut off behind enemy lines with only a fraction of his army, no supplies, and no hope of reinforcements.
Drastically outnumbered and pursued by the enemy's best, he must lead his men on a reckless march through northern Kez to safety, and back over the mountains so that he can defend his country from an angry god. In Adro, Inspector Adamat only wants to rescue his wife. To do so he must track down and confront the evil Lord Vetas. He has questions for Vetas concerning his enigmatic master, but the answers might come too quickly. With Tamas and his powder cabal presumed dead, Taniel Two-shot finds himself alongside the god-chef Mihali as the last line of defence against Kresimir's advancing army. Tamas's generals bicker among themselves, the brigades lose ground every day beneath the Kez onslaught, and Kresimir wants the head of the man who shot him in the eye
A God In Every Stone, Kamila Shamsie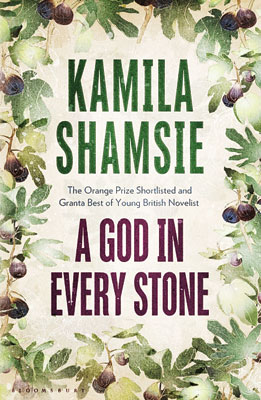 July 1914. Young Englishwoman Vivian Rose Spencer is running up a mountainside in an ancient land, surrounded by figs and cypresses. Soon she will discover the Temple of Zeus, the call of adventure, and the ecstasy of love. Thousands of miles away a 20-year old Pathan, Qayyum Gul, is learning about brotherhood and loyalty in the British Indian army. July, 1915. Qayyum Gul is returning home after losing an eye at Ypres, his allegiances in tatters. Viv is following the mysterious trail of her beloved. They meet on a train to Peshawar, unaware that a connection is about to be forged between their lives — one that will reveal itself 15 years later, on the Street of Storytellers, when a brutal fight for freedom, an ancient artefact and a mysterious green-eyed woman will bring them together again.
Zero, Zero, Zero, Roberto Saviano
Italy's most prominent anti-mafia campaigner, journalist Roberto Saviano is coming out with his latest book about the international cocaine trade and cocaine addiction. Given that he'd chosen the controversial, dangerous subject of the Camorra for his first book, you might think he'd tone it down, and of course he does: Zero Zero Zero is about the completely non-controversial, positively innocuous world of the cocaine trade.