Bombay Talkies, the play that will be staged in the city this weekend, takes a wry look at life in maximum city Mumbai. Playwright and director Vikram Kapadia delves into the details.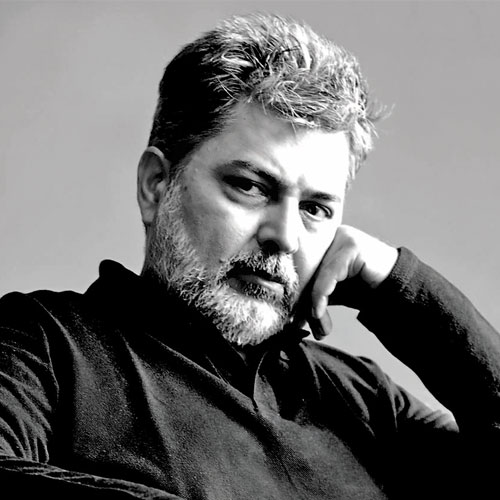 It's been told many a time, so many times in fact that you end up believing in the statement: That there is 'something about Mumbai' that drives it to be a muse for writers, movie makers, artists, dancers and playwrights alike. "I think it's a world city in the league of London and New York. You get to see an entire spectrum of life here. So where you have billionaires like the Ambanis on one side, you also see a slum right opposite, existing without blinking an eyelid," opines Vikram Kapadia about what he thinks makes Mumbai such a creative inspiration. He adds, "I think of the city as London or New York gone awry, so that creates drama, which is more interesting than a place where everything runs smoothly. Where's the story in that?"
It is this drama that throbs in the city's veins that's provided Kapadia with rich writing material for his plays, Bombay Talkies and the one before that, Black With Equal. "I essentially write stories based on what I see around me," he explains before talking about how Bombay Talkies, a play that reflects a 'more urban facet of Mumbai' came about.
"The play happened because I was invited to write a monologue, some years back, that would be a commentary on the 26/11 attacks. The event was held at NCPA and the monologue was performed by Mandira Bedi. But once the event was done, I thought to myself about what would happen to this monologue hereafter? That's when I decided to write seven more monologues and make it an entire evening of performances."
Quiz Kapadia if the play is as much about Mumbai as it is about its characters and he says, "You can say that the play has Mumbai as its idiom, but the situations and the people it portrays are universal. These are people whom you can meet anywhere in the world." Yet, while he explains that the stories and its characters are not based on any real-life instances or people, he accepts that "the germ of the idea for each monologue came from real-life instances, rumours etc," that he'd read or heard of.
A play that's received largely positive reviews since it was first staged in 2011, Kapadia's take on play reviews per se is quite nonchalant. "I myself am pretty critical of my work, so each time I see my play I know where the problem lies. But that said, who doesn't like positive reviews?" he questions.
Finally, as someone who's been in the theatre space for close to two decades, if not more, one wonders if the playwriting scene in Indian theatre is better today than when he began penning scripts. There's some evident angst in his voice when he frankly admits, "I wouldn't say it matches the growth of inflation. The infrastructure we have in theatre is not great either." But what gets Kapadia's goat as a playwright is the fact that reviewers invariably forget crediting the play's writer in their pieces. This lack of basic awareness leaves him appalled and you can garner that when he says, "The reviewers tend to mention only the cast and the director of a play, when in truth, the play is the creation of its playwright. It's like forgetting to credit Shakespeare for his plays!" Point noted.
Catch Bombay Talkies (Hindi adaptation by Naushil Mehta), in Rangashankara on Saturday, November 16 at 7.30pm and Sunday, November 17, at 3.30pm and 7.30pm. Tickets available at venue and www.bookmyshow.com
What's it about?
Bombay Talkies is a set of eight stories told by eight different characters. There's a former Bollywood child star; a resourceful housewife; a young US aspirant; a Bandra boy; a single mother; a jaded journalist; the ubiquitous Mumbaikar 'fixer' and finally, a Mumbaikar from 2091— each one sharing their daily lives, their hopes, frustrations and their secrets. The play being staged here has Namit Das, Rasika Dugal, Ratnabali Bhattacharjee and Jaswinder Singh as its cast.