Unique, exotic, rare and exclusive—the term luxury holds a multitude of meanings. Today, bespoke (literally meaning), 'to speak for itself' is the epitome of luxury. This term in fashion originated among the tailors of London's Savile Row, where cloth for custom-made suits was said to 'be spoken' for, or reserved for an exclusive client. Expensive fabrics, hours of labour, and unique designs are all reflected in the price tag of bespoke. Luxury is no longer what it once was.
The high that came from picking expensive bags off shelves at Saks Fifth Avenue or a store in Champs Élysées has waned and the nouveau customer is hungry for more. Gone are the days when it was okay for the papaparazzi to catch two women in Hollywood with the same shoe.
Everything has to have the stamp of individuality.
Everyone wants to flaunt a custom-made pair of Tod's loafers, that immaculate Savile Row shirt or a wow Hermes bag that's perfectly tailored to their demands. Top brands recognise that to keep customers interested in their products, they have to make them feel unique. As luxury consumers have become more diverse and discerning, more brands have begun to offer bespoke services.
Suits you
One of the most important bespoke possessions is a suit. Tailored to your exact size and style, a suit made just for you, will ensure you stand out in a crowd. Raymond's tagline, The Complete Man, makes us believe that clothes do make a man. Raymond takes personalisation to a whole new level with The Chairman's Collection Bespoke Suiting which has been launched at select Raymond Made-To-Measure outlets. True to the Raymond tradition of weaving the finest of fabrics from the best of yarns, the bespoke range is unrivalled in both quality and exclusivity.
The specially crafted suiting fabric has your initials woven in a pin stripe pattern. Each of these fine suit lengths is specially crafted for a single individual—using Superfine 190s Merino wool.
Offered as part of The Chairman's Collection, each bespoke suit is created using high precision Raymond Made-to-Measure processes—in a state-of-the-art factory for an impeccable fit. First, a trial suit for a perfect fit is used as a template to create a masterpiece. The Super 250s Suit Lengths are offered as part of the Chairman's Collection. This wool is not easily available and comes from the Australian Merino sheep. Raymond has crafted only fifty master pieces of this suit length making it the ultimate in luxury.
As Gautam Hari Singhania, Chairman and Managing Director of Raymond Limited puts it, "The Bespoke Range is the ultimate style statement of a person who has arrived. It is exclusive yet subtle." The collection is available in four designs and three different colours—midnight blue, charcoal grey and black.
Kiton comes to India
Every Kiton suit has two stories to tell. One of the man who wears it, the other of the artisan who made it. The consumer chooses everything from the fabric and colour to the collar and style. Many of Kiton's 350 tailors are trained at their school for two years before they work as apprentices.
After selecting from their archive of rare and precious fabrics made from the finest thread in the world or fabrics made from wool, (sheep are reared in-house), cardboard templates are made for each section of the final suit. The fabric is then cut by hand. Master tailors oversee each of these handmade sections until the final construct of the suit. The handwork allows a fit that sits just right, yet allows greater movement, especially around the shoulder and collar. It's what the Italians call 'sprezzatura' or effortless style.
Designer goes custom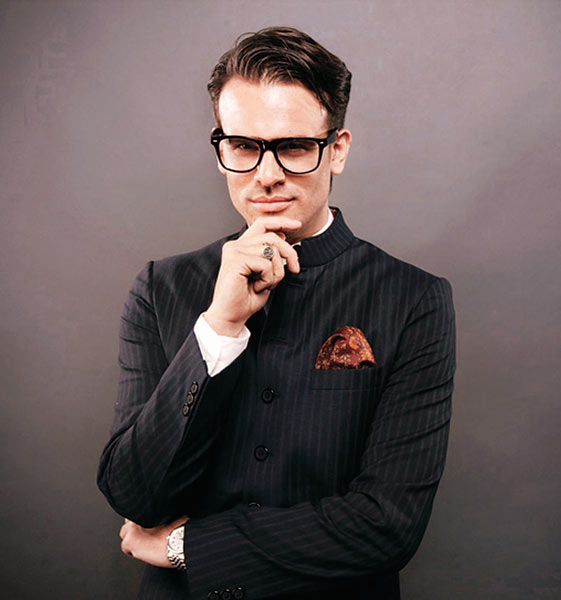 A completely handmade bespoke suit, customised down to each stitch and age-old Indian craftsmanship, make this an exceptional made-to-order experience. Bespoke, to fashion designer Raghuvendra Rathore is a juxtaposition of personalisation and customisation. From wedding wear and daily apparel to occasional products (non apparel: buttons, elaborate rugs, cufflinks, monograms, lapel pins etc) subject to festivals and weddings, Rathore creates designs in keeping with specific storyboards that are given during the first interaction with the client. For Rathore, heritage and tradition are key ingredients during the gestation of any concept which is tweaked to be viable in the modern day context. Rathore prefers to emphasise the overall lifestyle and personality of the customer when creating a look. The idea is to be able to balance tradition and new age aplomb. The purpose of design is to translate traditional ideas into contemporary context.
The time is now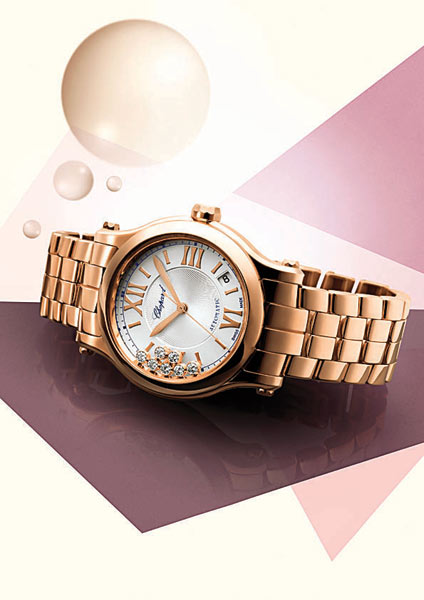 Give your wrist a colourful touch of bespoke with Chopard's 20th edition of Happy Sport watches. Size, case, the number and type of moving elements, a white or mother-of-pearl dial, gem setting on the bezel, the colours and material of the strap or bracelet—Chopard will be happy to customise it for you to celebrate its 20th anniversary. My Happy Bespoke Passion watch is a unique way to personalise your Chopard timepiece. Choose between blue or pink sapphires or tsavorites swirling around the dial, a variety of delightful moving charms, classic steel bracelets or a rainbow of colourful leather straps. Once you have selected your design from an almost infinite number of Happy Sport permutations, your one-of-a-kind watch will be handcrafted in the Chopard Manufacture in Geneva.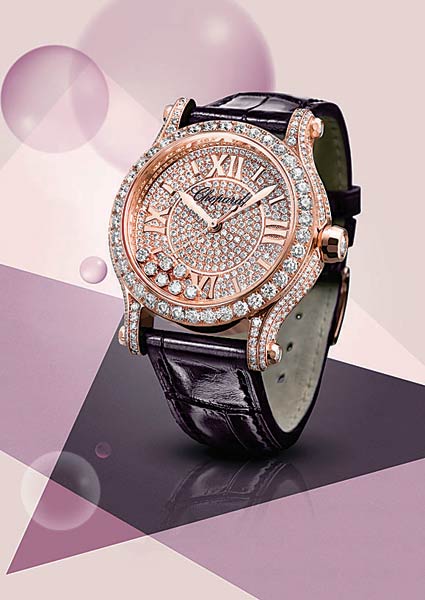 Trunk Tales
From watches and mini-bars to turbans and rifles, these bespoke trunks exude luxury and character. The Trunks Company, headquartered in Jaipur, personalises these trunks to make a design statement in your home.
Travelling through time, from the era of luxuriant Maharajahs and their extravagant travels, is their faithful companion, the metal trunk. Designed and sold at their flagship store in Jaipur, the company presents a range of personlised trunks, which is crafted to manage your itinerary. The brand is a first to create luxury trunks in the country that reflect Indian heritage. The company handcrafts bespoke trunks that capture the subtle aspects of their clients' personalities. For instance, in a watch trunk, they measure drawers for watch accessories, cufflinks, pens and so on.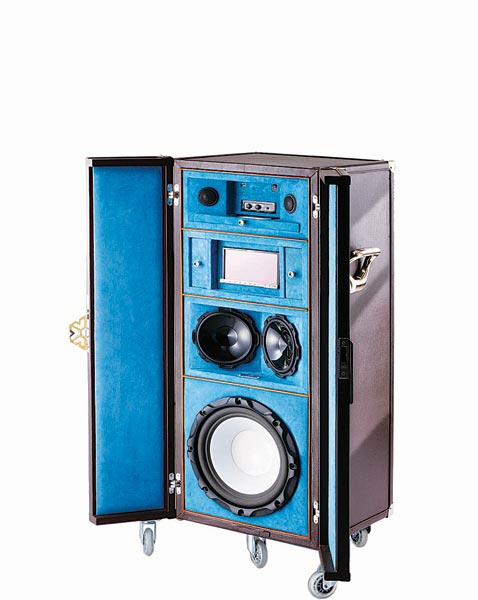 The company offers trunks with a specific purpose such as a Safe Trunk, Watch Trunk, Bar Trunk, Cocktail Trunk, Wardrobe and Vanity Trunk along with a host of others. They come in different sizes, as well. Each trunk is a result of 400 hours of craftsmenship by different artisans at each stage. The new trunks are built for a portable lifestyle.