Four celebrity fashion stylists talk about dressing up Bollywood, the future of styling and the challenges that come with it.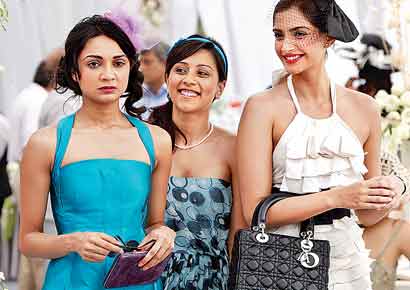 For most of us, a fashion stylist is more than just someone who decides what you should wear. With this job, there is a lot of planning and coordinating involved. The work centres on fashion shows, catwalks, and major events; other times, it is more understated and personal. After Hrs asks four fashion stylists on what it takes to do their job and to do it well...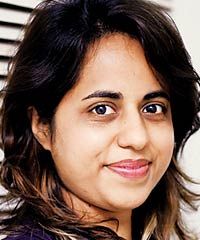 Nitasha Gaurav
Educational qualifications: A fashion degree is a good idea because it creates a foundation. Having said that, some people do just fine without one
What does it take to become a stylist? An understanding of fashion and trends, an inherent style aesthetic, an understanding of people, a sense of creative adventure, the ability to think on your feet, tremendous capacity for physical and creative hard work, contacts and networking skills.
Celebrities styled: Priyanka Chopra, Bipasha Basu, Asin, Parineeti Chopra, Katrina Kaif, Vidya Balan, Neha Dhupia, Richa Chadda Jacqueline Fernandez, Tabu, Madhuri Dixit, Shruti Haasan, Yami, Ranveer Singh, Emraan Hashmi, Siddharth Malhotra, Ali Zafar, Hrithik Roshan, and Abhay Deol.
The challenges: People skills are very important, as is staying current with trends. Managing logistics and your team.
The Moolahs: Depends on your work, who you're styling and for what.
Future of styling: Styling is an extension of image management. How you look is how you tend to get perceived. In an increasingly shrinking visual environment, styling helps to create an impact. It's here to stay.
For fresh blood: Apprentice with someone senior initially, learn the ropes hands on, work on your own style sensibility and make contacts.
Experience so far: Very exciting.
Drama queens anyone? Never. If you're professional, and know what you're doing, no one throws tantrums.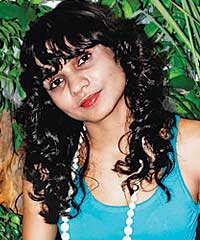 Rakhi Parekh
Educational qualifications: There are schools abroad that offer a styling program but even a fashion design/ fashion merchandising degree offers comprehensive knowledge for an aspiring stylist.
What does it take to become a stylist?: You have to love fashion, in all its glory. a stylist is an observer of Pop-Culture, a connoisseur of clever detail and loves quirks.
Celebrities styled: Karishma Kotak, Bipasha Basu, Kareena Kapoor, Asin, Malaika Arora Khan, Yana Gupta, Ranbir Kapoor, Aamir Khan.
The Moolahs: There is good money to be made but it requires patience and persistence. If you work as a freelancer, then it's tough to predict financial stability.
The challenges: You have to be able to think on your feet and come up with fresh ideas. It's a lot of legwork and a lot of mid work. I would also recommend good people's skills can take you a long way.
Future of styling: There is a growth in the scope of the work for stylists. Most brands need to visually represent their garments online to be able to generate commerce. Style blogs are a great way for a to flaunt your craft.
For fresh blood: Constantly curate new ideas and look outside the box for original concepts.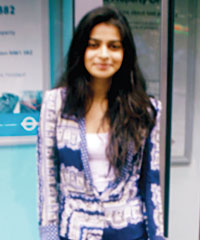 Tanya Ghavri
Educational qualifications: It definitely helps if you have studied fashion design. You are more sound technically.
What does it take to become a stylist? It takes a lot of hard work, patience and "homework" to be a stylist, you need to be constantly updated and in sync with what is happening in the world.
Celebrities styled: Sonam Kapoor, Kareena Kapoor, Katrina Kaif,Karisma Kapoor, Aishwarya Rai Bachchan, Illena D Cruz, Sridevi, Madhuri Dixit, Jacqueline Fernandez, Minissha Lamba, Chitrangda Singh, Arjun Kapoor and Varun Dhawan.
The challenges: Insane amount of hours need to be put into work, the criticism it comes with at times!
Future of Styling: In India, I would say it's extremely bright right now. Everyone has got aware of how they dress and people have in general become more conscious.
For fresh blood: Don't just get into the line because of the glamour, you need to do a more in-depth study of it and know your actual interest level. It's a lot of hard work, extreme amounts of passion for the job and you have to educate yourself.
Experience so far: AMAZING!
Drama queen anyone: Nobody throws a tantrum till you give them a reason, There are ups and downs and disagreements sometimes though.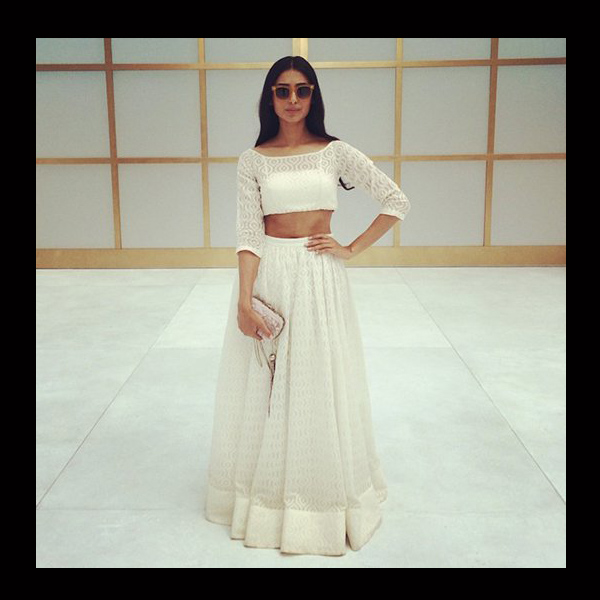 Pernia qureshi
Educational qualifications: Style is something you are born with and not something you can study. But it helps to do a styling course.
What does it take to become a stylist? Your perspective and instinct on fashion and style.
Celebrities styled: Asin, Sonam Kapoor, Jacqueline Fernandez, Sonakshi Sinha and Neha Dhupia.
The challenges: Styling requires a whole lot of planning! It starts with creating a mood board and theme for the entire shoot. After this, the looks and outfits are decided and put together in a way so as to suit the concept.
The Moolahs: Styling helps keep you up-to-date on new trends. It is like working on making people feel good about themselves so it gives you a sense of pride.
The future of styling: India has always been the epicenter of fashion and luxury since pre-historic times, however styling is relatively a newer concept. It is great to see how people have started experimenting and taking risks when it comes to dressing. People have finally started realising the importance of dressing and even Bollywood has adopted the trend of hiring stylists to make sure they are always impeccably dressed.
For fresh blood: Be your own muse. style is something that is personal, one learns only by experimenting.