There are timepieces that create a sense of timelessness, each one deliciously different from the other by a sense of design and technology. Marvel at some of these exclusive time tellers
Breguet
Reine de Naples
This year, the case of the Reines de Naples watch comes in a 18-carat white gold, the bezel and caseband are set with 131 baguette diamonds, while the dial and the ball attachment are finely decorated in a frosting of diamonds. The crown is topped by a briolette diamond. The 18-carat gold dial is enhanced with a frosting of 147 brilliant-cut diamonds. A self-winding movement, the complication in the watch is showing the day and night in the upper half, with the sun represented by the Breguet balance-wheel and a hand-engraved titanium moon, together rotating in 24 hours. It has a satin strap with a triple-blade folding clasp set with 26 brilliant-cut diamonds.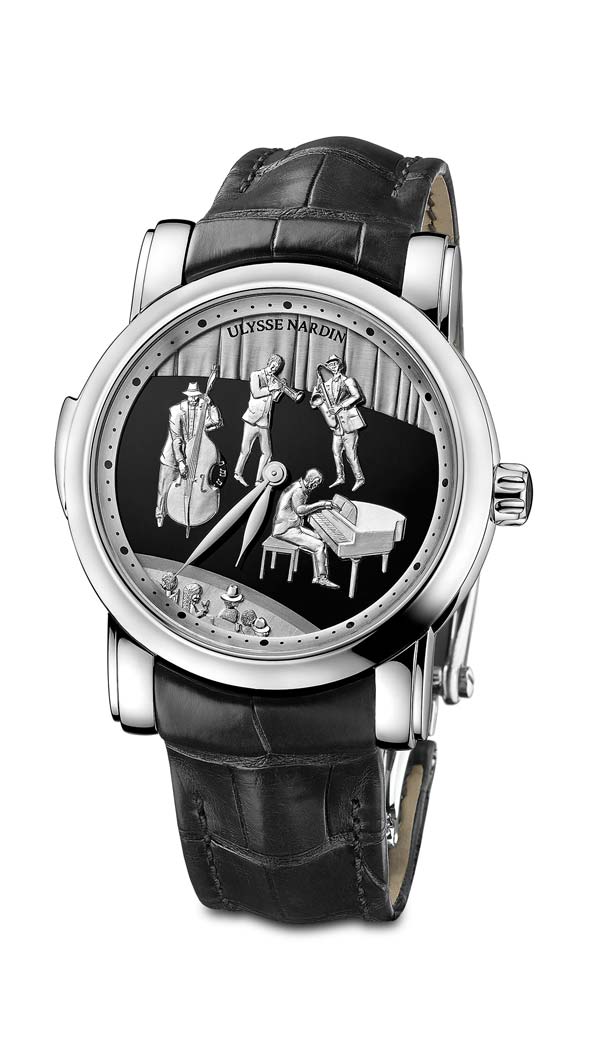 Ulysse Nardin
Jazz Minute Repeater
Alimited edition of 18 pieces in platinum, this watch features animated musicians, in 18-carat gold, on a black onyx dial. A richly animated circus scene decorates a genuine aventurine dial. Each of the six figures is hand-carved in 18 carat gold. When the minute repeater lever is activated, the hours, quarters and minutes, or a combination of these units, chime, and the band begins its show, playing along with time. A leather strap with folding buckle adds to the elegant look of this watch.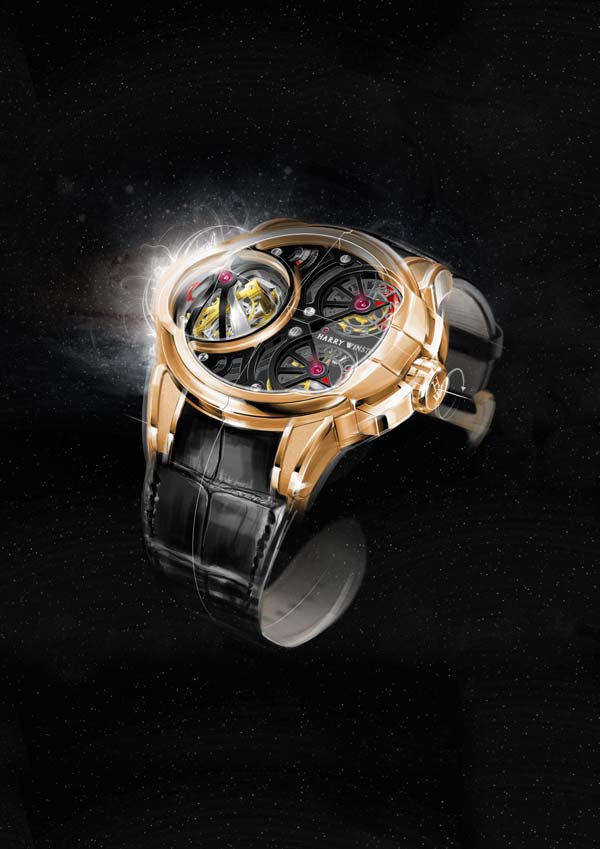 Harry winston
Histoire de Tourbillon 5
This is the first in the series to be crafted in rose gold. for the first time, the Histoire de Tourbillon 5 would fully reveal the exceptional mechanism behind the tourbillon. A limited edition of 20 pieces, the case comes in an 18-carat rose gold. To counter-balance the extreme lightness of the tourbillon carriages, a gold bridge was created to maintain the subtle balance of the carriages. This helps to ensure that despite the prominence of the tourbillon, the timepiece remains wearable. A 50-hour power reserve, the strap is a hand-sewn black alligator leather.