A Tale of Two Cities

Lion City in China
In 1959, Shicheng(Lion City), which was over 1,300 years old, was purposely submerged under Qiandao Lake for the construction of the Xin'an River Hydropower Station. This city was once the center of politics, economics and culture of Sui'an County in that area. The submerged city was forgotten for more than 40 years, until 2001 when Qiu Feng, a local tourism official discussed ways to provide entertainment on Qiandao Lake with a Beijing-based diving club. Divers discovered the entire town, intact and submerged for decades.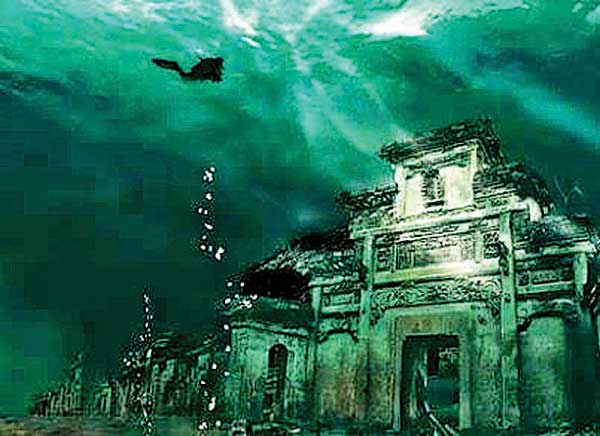 Image courtesy: Sri Sanjev
265 memorial arches, walls, wooden beams and stairs of ancient house are ruins that can be seen on weekend trips organised by a dive operator in Shanghai to explore the submerged city.

Source: www.amusingplanet.com, www.china.org.cn, ww.weburbanist.com

Cleopatra's Alexandria in Egypt
Believed to be submerged by earthquakes and tidal waves more than 1,600 years ago, is the ancient Egyptian city of Alexandria. In 1998, a team of marine archaeologists stumbled across the ruins off the shores of the modern-day Alexandria and found columns, sphinxes, statues, temples, coins, other everyday objects, the foundations of a palace that could have belonged to Cleopatra, and the black granite head of Ptolemy XV, the son of Cleopatra and Caesar.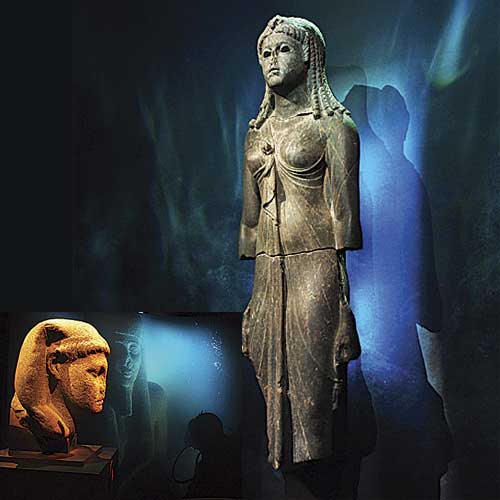 Image courtesy: Kevin Revolinski (www.TheMadTravelerOnline.com)
The sphinx representing Cleopatra's father, Ptolemy XII, was found well preserved in the eastern harbor of Alexandria. Recently, divers have also unearthed some of the major scenes from the lives of Cleopatra and Marc Antony. The Egyptian government wants to leave most of the discoveries submerged in order to create an underwater museum.

Source: www.rabbithole2.com, ww.weburbanist.com

Going the Mayan Length

Sistema Ox Bel Ha, Mayan for 'three paths of water', is a cave system located in Quintana Roo, on the Yucatan Peninsula of Mexico. eGuide Pty Ltd, an Australian registered company, says that at present Sistema Ox Bel Ha is the longest of any system that is underwater and is also ranked fifth for length, among all caves in the world.
But as new caves are being discovered in Sistema Ox Bel Ha and other underwater cave systems around Mexico, the official length of the systems can change.

According to National Geographic, the system is an important source of freshwater for the region, but human development at the surface threatens to pollute the aquifer. eGuide Pty Ltd mentions that explorers of the cave will find unexpected sights of stalactites, stalagmites and other cave formations as well as fossils in large caverns and chambers that are all submerged. The popular tourist destination of Cancun is also located in the Quintana Roo and is the arrival point for many looking to go to Sistema Ox Bel Ha.

Source: www.caves.org, www.nationalgeographic.com, www.eguidetravel.com

Southern Sea's Rainforest

When we think of coral reefs in India, Lakshadweep Island and Andaman and Nicobar Islands come to mind. But the Gulf of Mannar located in Tamil Nadu, extending from Rameswaram Island in the north to Kanyakumari in the south has shallow reef areas that are safe for divers and can be interesting to explore through snorkelling and scuba diving.

The gulf has 117 coral species; its 21 uninhabited islands and surrounding shallow coastal waters covering an area of 560 sq. km were declared Gulf of Mannar Marine National Park in 1986. While diving is not possible in the national park area, there are several good reef sites located outside it with potential for marine tourism. In fact, the Gulf of Mannar Biosphere Reserve Trust (GOMBRT) has introduced glass bottom eco tourism near Mandapam and Rameswaram(with little success as there is poor visibility during the rough season from April to September). However, during the calm season (October to March), diving activities can be promoted.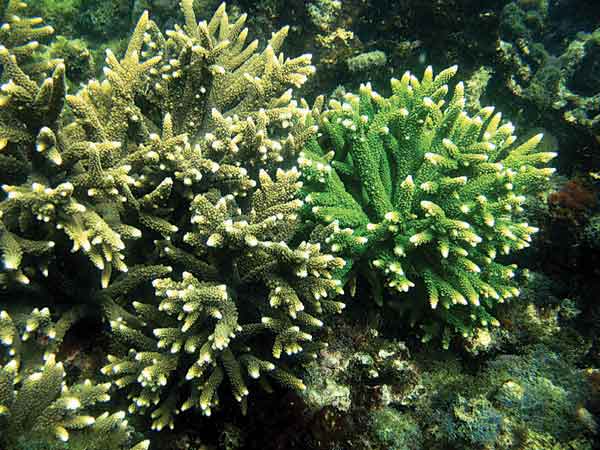 Image courtesy: Edward JK Patterson

Previously, coral in the Gulf of Mannar had mainly degraded because of mining and destructive fishing practices, but today, besides destructive fishing practices, discharge of untreated domestic sewage, invasion of marine exotic seaweed and the elevated sea surface temperature caused by climate change are threats. If tourism in the form of scuba diving or snorkelling is planned in this region, there should be more focus on coral rehabilitation and artificial reefs outside national park areas. These can then be utilized for eco tourism.

Source: As told to Pooja Bhula by Edward JK Patterson