Fashion designer Jennifer Mehta of Je Couturier customizes clothes to suit your facial structure and figure at prices that don't pinch, reports Pooja Bhula
"I love that top, but the neckline makes my face so long. These palazzos are so comfortable, but they make me look short and stout... Aargh!" How often have you walked into a shop, tried on clothes, and thought, "If I could just change this one thing about the outfit, it would look perfect"? Similar experiences led 24-year-old Jennifer Mehta to start Je Couturier, to offer women clothes customised based on their taste and comfort. "I was always extremely thin and found it difficult to get the right fit. The few that fit were expensive. So I'd cut off sleeves or tweak clothes to suit my body. Eventually, my parents bought me a sewing machine and by the time I was 18, I was making outfits for myself. Friends started asking me to design for them too and in one year I made 20 outfits for others."
Despite this she pursued a career as a marketing professional, until a year and half ago. "Not enjoying the fit and style of ready-made shirts, I also designed my own office-wear: shirts, skirts, blouses, dresses... They reflected my personality, so I could carry them off with confidence. When clients noticed my clothes and asked me to design for them, I realised this is what I want to do and studied designing from Modart in Mumbai."
But Mumbai has no dearth of good seamstresses, tailors and designers. So what makes Je Couturier different? "While many customise Indian clothes well, none do it minutely for western wear, especially in the daily-wear segment. And definitely not at our rates. Besides giving customers fashionable outfits, I try to understand who they are and what they want. I explain the colours that suit their skin tone, necklines that match their facial structure and sleeves that suit their arms. I plan designs that give their bodies a balanced look."
Although Jennifer displays samples at her little shop in Bandra, none are for sale. She takes each client through a detailed session and doesn't encourage walkins. Strongly believing in her concept, she models for her own designs and prices her apparels (all kinds of western- wear) reasonably. For instance, gowns cost '10,000-15,000' and tops '1,500-2,500'. Given a budget, she also creates an entire office range for some clients. "Office wear has to suit the client's profession, but also has to be trendy and impressive. I use colours, styling and combine image consulting tools with design to give clients height, a powerful presence or anything else they require."
She doesn't sell Indian wear, but for her bridal package, she conceptualises the outfits and gets them made with her specifications. "I create a complete look, advising on jewellery, shoes and make-up too. The minimum budget of `50,000, covers all the outfits and my fees."
Jennifer's Tips: Ideal necklines to match your face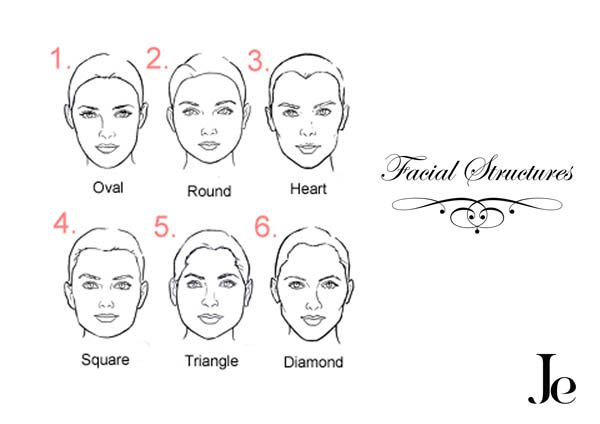 Round Face
Halter, cowl, narrow-long V and square necks work better for a round face, as they give it more structure, making the face look more balanced with the body.
Oval Face
An oval face has a better balanced structure, so there's no harm in highlighting the face. Crew, boat, key-hole and turtle necks work best for oval faces and the off-shoulder style too.
Heart-shaped Face
While crew, balanced V, boat and sweet-heart necks are the most suitable, persons with a heartshaped face can carry off almost any neckline without a problem.
Square Face
You want necklines that will soften the more-defined facial features of persons with a square face; turtle, balanced round and cowl necks do this by lending a feminine touch.
Triangle Face
For the sharp jawline of a triangle face, you need a halter, scoop or sweetheart neck.
Diamond Face
While the oval face looks best on a model's figure, the diamond shaped face is the ideal for an average person. It's best to opt for halter, crew, scoop and sweetheart necks.
While it is important to consider the structure of the face when choosing the neckline, the final decision also depends on the body type.
@Pooja Bhula